 Two-time Grand Slam champion Victoria Azarenka has arrived in Paris for the 2016 French Open, looking for her first title in the French capital of Paris. The world number five's previous best result at Roland Garros came in 2013 when she reached the semifinals before falling to finalist Maria Sharapova in three sets.
Following her loss, the former world number one said that she rested, opting to not play tennis for a few days during her rehab. In her introductory press conference at the French Open, the Belarusian number one made it evident that she is ready to go in Paris.
Azarenka feels fresh before the tournament's start
Following her loss to Irina-Camelia Begu in the second round of the 2016 Internazionali BNL d'Italia on May 11th, Azarenka has had almost ten days to rehab her back injury before the tournament in Paris begins. She told the media that she is ready to go in Paris.
"I arrived pretty early to Paris, so I had a few days of training here already," Azarenka said. "It was good for me to take some time off and regroup. I have been practicing pain-free, so I'm feeling ready to start the tournament."
Following the loss, she took time away from tennis to rehab and relax before she got back to resuming normal tennis activity.
"I didn't play tennis," Azarenka said. "I took a couple of days off. I still kept, you know, doing my exercise for the back and continued with what I could do to stay active. I don't like to just sit and do nothing. For me it was more mental to just get away and get myself, you know, focused again and motivated again."
"I went home, spent time with the family," Azarenka said. "For me, it's always the best recharge. I don't really usually need too much time. I just need a couple of days to not be in the routine of training, you know, going to the side, going and doing recovery. Just to break that routine a little bit was necessary."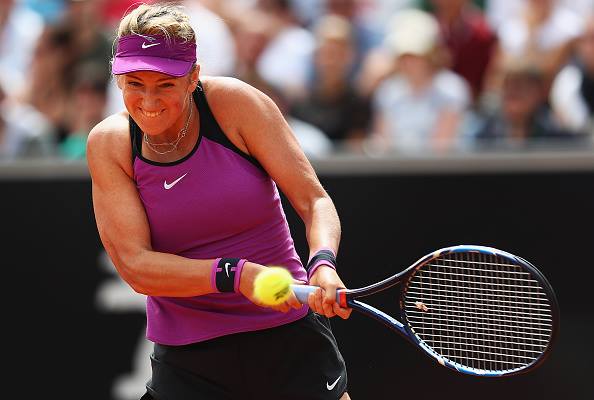 Azarenka: Transition to clay, or any surface, is always difficult
Tennis players have to be incredibly flexible throughout the season, as the change of court surfaces very often. For Azarenka, this transition is always difficult, especially on the clay.
"Well, I don't think it's easy to make transition into any surface," Azarenka said. "I believe that clay is the most challenging just because of the specific movement that you have to adapt on the clay, you know, the sliding that I don't use on the hard courts where I'm able to go with one shot from defense to offense."
"Here, it's always a little bit more challenging, so it's a learning experience for me how to do that. Definitely adapt the game a little bit to still make those transitions, but it's more difficult to do than one, two shots. It takes patience. I feel it's not only tennis-wise, but it's about trusting your body and being able to feel free and feel mobile and feel fast on the court."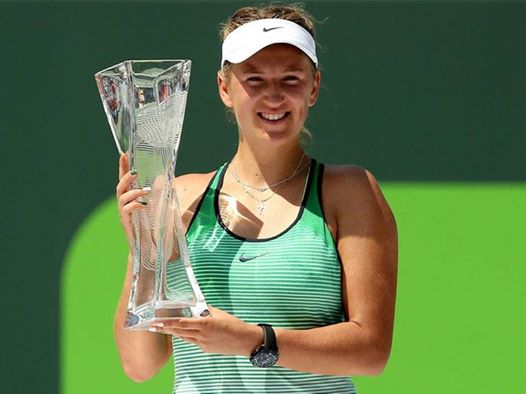 World number five preaches teamwork relating to her coaching staff
In this era of tennis, modern tennis players have very large teams, ranging from a head coach to many other coaches, physio experts, nutritionists, and more. For Azarenka, she feels that the most important aspect of a coaching team is teamwork in order for the player to be able to learn and grow.
"I don't see myself as a boss and I don't see myself as a student," Azarenka said. "I think it's about teamwork. I want to always keep learning. I hire people to teach me and to push me forward. So it's a tricky situation where you are in charge. They are also there for you to bring something in, so I have to be open minded. I want to keep learning, but I do have always what I think. The communication process is, I think, what makes a player and a coach better."
Fifth-seeded Azarenka opens up her French Open campaign against Karin Knapp of Italy. The two have only faced off once, with the Italian world number 75 getting the win in the opening round of the 2007 French Open.