 In a statement released Thursday, Nick Kyrgios has announced his withdrawal from the 2016 Rio Olympic Games, saying the Australian Olympic Committee's unfair and unjust treatment over the past four weeks, as well as the organization's crystal clear position on whether they want him on the team has solidified his final decision.
Kyrgios Makes Shock Announcement on Official Website
In a statement published on his official website, Kyrgios announced he would not be competing at the Olympics in August, writing on his website, "It is with a heavy heart that I have had to make a decision not to compete at the 2016 Olympic Games in Rio de Janeiro. Coming to this decision has been a lengthy and difficult process, and I am extremely disappointed to have been put in this unfortunate position."
Representing Australia at the Olympic Games was always a lifelong dream for Kyrgios, and he even took extra measures this year to ensure his Olympic eligibility, planning his tournament schedule in the process in order to fit the necessary requirements.
"Unfortunately, while I have expressed every intention of trying to win a medal for my country in Rio, it's very clear to me that the Australian Olympic Committee [AOC] has other plans," Kyrgios continued. "While I have received assurances from Tennis Australia that I will be nominated for the Olympic team, the AOC has chosen to publicly and privately disparage me."
"Not one member of the AOC has reached out to me, my family, my team, or representatives of Tennis Australia, asking for a meeting or the opportunity to discuss their concerns."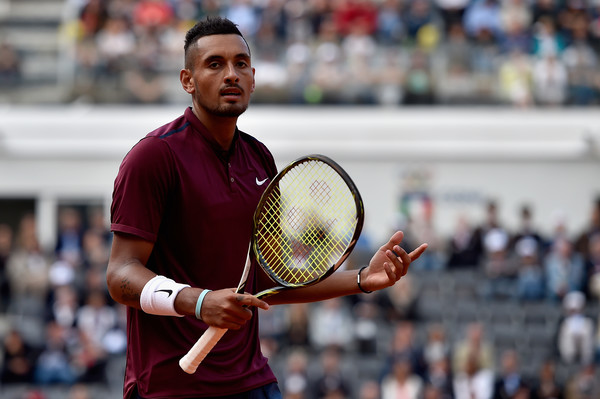 "The AOC's unwarranted attacks on me demonstrate the organization's inability to understand the circumstances surrounding highly competitive sports," he said, referring to the Olympic warnings he received from Australian Olympic Chef de Mission Kitty Chiller, whom he has publicly criticized on Twitter. "I also don't want the AOC's treatment of me to become a distraction and negatively affect the Australian Olympic team."
Kyrgios Grateful for Support, Hopes to Represent Australia in Future Olympic Games
"I am grateful to Tennis Australia for standing by me through this process and nominating me for the team," Kyrgios wrote. "I also want to thank the public and the members of the media who have voiced their support."
While some might take this opportunity to criticize the young Australian for not wanting to represent his country at the biggest sporting event in the world, Kyrgios assured the public that he is a proud Australian, and has always loved representing his country.
"I am fortunate to be young enough to hopefully have a chance to wear the green and gold at the Olympics in the future," he continued. "I hope that in four years I will find myself in the position to be a part of the Australian Olympic team."
"I would like to wish every athlete representing Australia the best of luck this August and will be following their progress and supporting and cheering them from afar," Kyrgios concluded.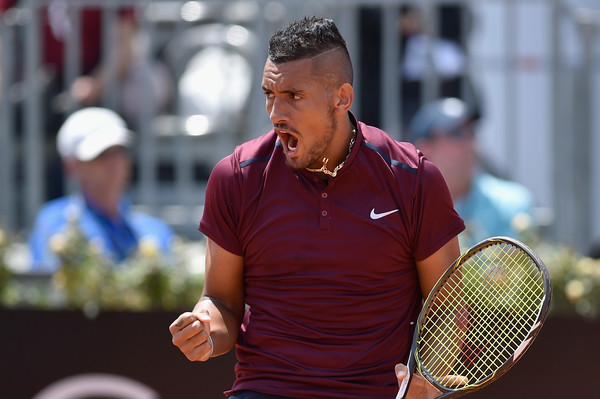 Kyrgios' Olympic Eligibility Controversy
Even though he had already fulfilled all Olympic requirements, things weren't always smooth sailing for the 21-year-old from Canberra. Last month, the Australian Olympic Committee issued a warning to Kyrgios about his attitude, to which he decided to take to Twitter to voice his opinions, before sensibly deleting the tweet almost immediately.
In addition to Kyrgios, Chiller issued a warning to Bernard Tomic as well, saying, "It goes against every [...] value that all the Olympians live by, it goes against everything that we've been trying to build in this team. I would not want to see any of our Olympic team members behave in that way."
A day later, Kyrgios would respond on Twitter, telling Chiller to be quiet and not talk about him until she watched his matches, a tweet he would delete almost immediately.
Through the whole ordeal, Tennis Australia has supported Kyrgios, but the Australian Olympic Committee's crystal clear position on whether they want him on the team further solidified his theories, ultimately leading to his withdrawal from the Olympics.