 Milos Raonic and Nick Kyrgios will renew their rivalry in an epic first round match at the Aegon Championships on Tuesday, assuming rain allows the match to happen. Thanks to their styles that work well on grass, both men were expected to content for the Queen's Club title, but a cruel draw means only one will continue their quest for a first grass court title in London.
The match is scheduled to be third on centre court.
Seasons So Far
Raonic, who is the third seed in London, has had one of the best years of his career, scoring multiple big wins and has had several deep runs in big tournaments. However, the big-serving Canadian cooled off in May, losing early to Kyrgios in Rome before a disappointing fourth-round loss at the French Open. At the Queen's Club, Raonic will be contesting his first tournament with new coach John McEnroe.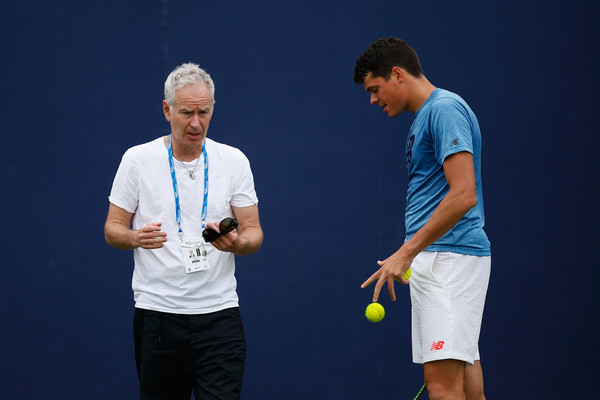 Kyrgios has also had the best year of his career on tour, playing the most consistent tennis we've seen from the fiery Aussie. While he's struggled in majors, he reached his first Masters 1000 semifinal in Miami and claimed the first title of his career in Marseille.
The History
These two men have met five times previously, with Kyrgios leading the head-to-head 3-2. He's won their last three matches in a row, including the last seven sets they've played. This will be their third meeting this year on a third different surface. The Aussie claimed straight-sets wins on hard courts in Miami and clay in Rome. They've played twice before on grass, both times at Wimbledon, splitting those meetings. Interestingly, in both of their previous grass court matches, the player who won the first set went on to lose the match.
Whose Power Will Rule?
Both Raonic and Kyrgios play very similar styles which work well on grass. They both have giant serves and hit huge forehands. Kyrgios probably has the better backhand, while Raonic is far more effective at the net. Both men will be trying to overpower the other and neither will want to get stuck on defence.
In their last few meetings, Kyrgios has managed to be the aggressor. Raonic is going to need to find a way to change that. However, their last two matches have been played on a surface that nullifies Raonic's power. His weapons will be far more dangerous on the grass. While Kyrgios' will be as well, on the grass it will be easier for Raonic to defend his own service games, which will make it tough for Kyrgios.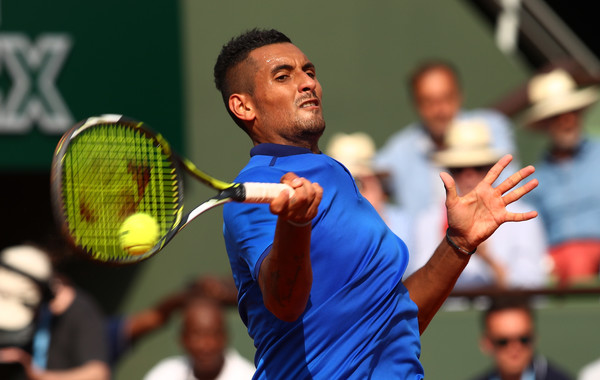 Kyrgios has had more success on the slow courts when he has more time to set up his shots. He won't have that on the grass. That being said, it will be tougher for Raonic to play defence and turn points around on the grass. It really does come down to who is able to apply more pressure.
It will be interesting to see what kind of role John McEnroe's tutelage plays for Raonic. If the Canadian plays more tactical, net aggressive tennis, it could have a serious impact on the game. Keeping Kyrgios off-balance with his variety and getting in to the net to prevent Kyrgios from controlling rallies would give the Canadian a good shot at victory.
Prediction: Kyrgios in 3 sets
Raonic can be erratic on grass and Kyrgios seems to have his number at the moment. Raonic was playing great tennis going into both of their last two matches and Kyrgios stumped him with ease. Especially in his first match on grass of the season, there will be more rust and Kyrgios' go-for-broke style is more likely to generate results.