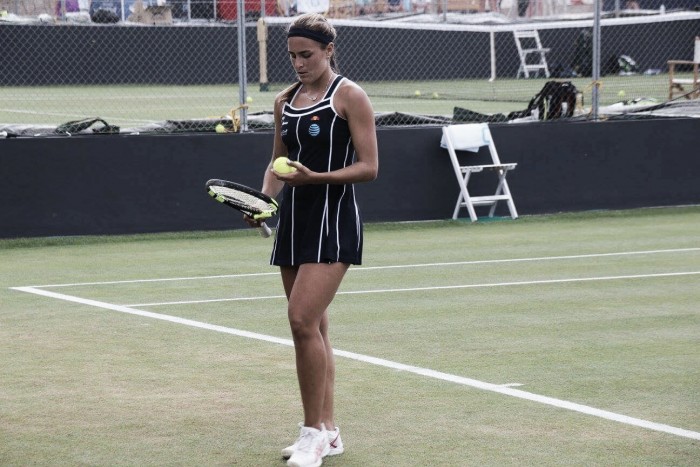 Monica Puig continued her good form on grass by beating Julia Goerges in two close sets to advance to the second round of the Mallorca Open.
Puig wins elongated first set
In what would be a sign of things to come, the first two games were protracted, lasting a combined 16 points with each player holding. Puig was to make her move in the very next game, breaking Goerges' serve to take the lead. Another long game was to come on Puig's serve with her lead at 3-2, this one lasting nine points, the Puerto Rican doing well to save two break points and hold for a 4-2 lead.
The final struggle came in the final game of the set, Puig serving for it at 5-4 up. Puig looked to be cruising to the capture of the set, up 40-0, but Goerges was resolute, saving all three set points before crafting a break opportunity. She wasted that one and another that was to follow. A couple of points later, Puig wrapped the set up on her fourth set point 6-4 in 43 minutes.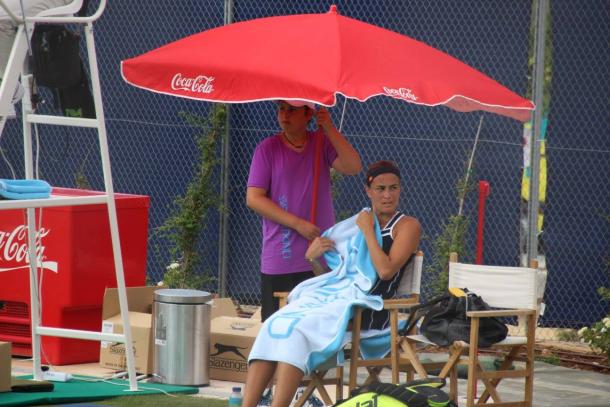 Puig lets lead slip, regathers herself late to win second set and match to move on
Puig reached the semifinals of Nottingham last week and the first six games of the second set weren't as long as any of the games of the first set with only one break point being created, Puig wasting her chance at 1-all to put a firm grip on the match. She appeared to do just that in the seventh game of the set, breaking Goerges to love and with a 4-3 lead in hand, the finish line seemed near. Goerges does have weapons suited for grass and they soon showed as the German finally grabbed a break chance in the next game, breaching Puig's serve for the first time in the match to draw level at 4. The set appeared to be on course for a tiebreak, but Puig made one final statement, winning a seven-point eleventh game on Goerges' serve to take a 6-5 lead. Unlike the first set, the Puerto Rican had no trouble serving the second set out, winning it to 15, the score 7-5 in 52 minutes.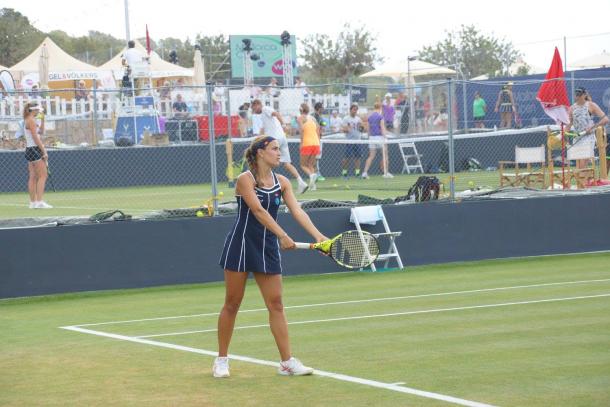 Surprise opponent awaits in second round
Puig was on course for a very attractive second round match with French Open champion Garbine Muguruza, but the Spaniard was upset by Belgian Kirsten Flipkens. The former Wimbledon semifinalist has won both prior meetings, but they were a while ago in 2012 on the hard courts of the Australian Open and in 2014, also on hard courts in Auckland.