 For years, there has been debate as to how to handle the transition from clay to grass on the ATP World Tour and whether or not there should be a Masters 1000 event held on grass prior to Wimbledon. Last year, the grass court season was extended and two events were promoted to ATP 500 level. But the discussion still rages about what's next.
Speaking to the media at the Mallorca Open, where he is just a spectator this week, Rafael Nadal's coach Toni Nadal weighed in on what he thinks should happen in regards to the grass court season and a Masters 1000 event on the lawns of Europe.
A Fan of the Grass
Despite clay being the predominant surface in his native Spain and it being the surface where his nephew Rafael has dominated, Toni had a lot of positive things to say about the grass. Talking to the media, he discussed the grass court season, saying, "if they added another week for the grass season and organized a Masters 1000 event, it would be good. As for now, three weeks of rest between Roland Garros and Wimbledon are positive because if there were only two, you cannot enjoy the (French Open) win and you would have to prepare for another tournament without having time."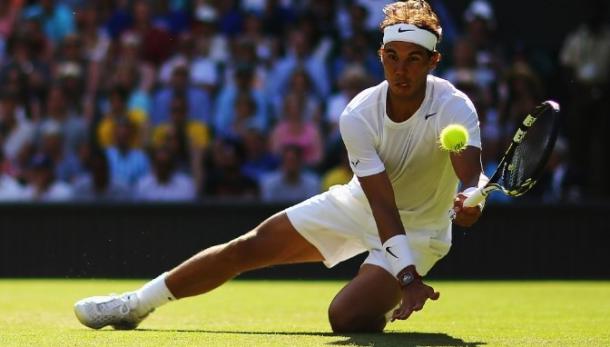 Toni also spoke about grass court tennis itself, showing some real appreciation for the game's original surface. Toni explained that "If serve were not so decisive, tennis on this surface would be very beautiful because the truth is that it's beautiful. On grass. you can play slice backhand and go to the net. Improving the grass court events is a good idea for the development of tennis in general."
How to Handle a Masters 1000
Were the ATP World Tour to add a Masters 1000 event on the grass there would be a few questions they would have to deal with. First of all, they might the need to extend the grass court season by another week. The ideal place for a Masters 1000 event would probably be the third week of a six-week grass court season. That way, players would have two weeks to rest and play a warm up event before the Masters 1000, and then another week to recover before Wimbledon.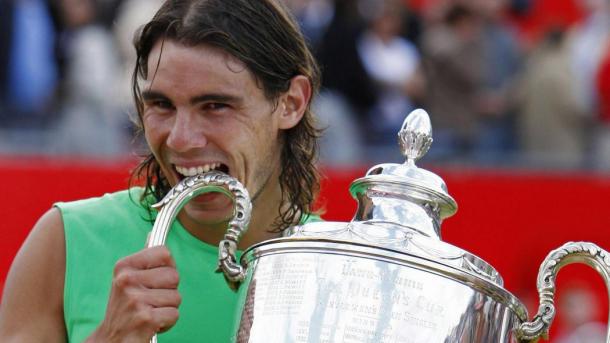 The other big question would be whether to add a new location to the tour or promote a current event. Were the ATP to go with the latter, the Queen's Club in London or Halle, Germany would be the logical choices. Many top players already play these events and they already have big venues. Halle might be the better choices, as there is already a major and the ATP World Tour Finals in London, whereas Germany lost in Masters 1000 event in 2009.
Changes to the structure of the tour, don't seem imminent, but they certainly have a supporter in the form of Toni Nadal.