 The tournament line up for the Tennis Classic at Hurlingham exhibition just got even better for two quality players, as Marin Cilic and David Ferrer, have committed to playing the grass event, according to their official website.
The exhibition, which is scheduled days before the start of Wimbledon, gives the players the opportunity to turn up for the biggest grass-court event of the season and allows fans to see some of the premier ATP athletes in action. The Tennis exhibition also features legends of the game such as Mansour Bahrami and Pat Cash in its program, who are also there to put up good entertainment for the crowd.
Cilic and Ferrer confirmed
Marin Cilic is currently in London, where he successfully reached the quarterfinals of the Aegon Championships this week before losing to Andy Murray, but won't have to travel far for Hurlingham, which is based in the capital.
34-year-old David Ferrer hasn't had a great season as of yet having lost at the quarterfinal stage in s-Hertogenbosch last week against Gilles Muller, followed by a round one exit in Halle this week against Italian Andreas Seppi, but that doesn't seem to be a good sign of the current status of form for the Spaniard. However, he will have one more chance to improve and lift his game on the grass courts at the Hurlingham Classic before heading to Wimbledon, where he hopes to revive his season.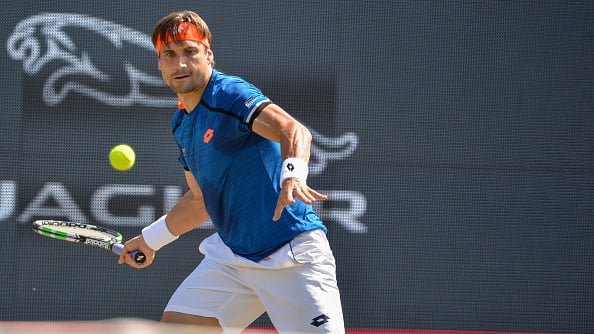 As well as Cilic and Ferrer, other well-known stars of the game are expected to take part. Top ten players such as Kei Nishikori, Milos Raonic, and Tomas Berdych will be present to make an appearance.
The Tennis classic at Hurlingham takes place from June 21-24.