 Novak Djokovic, the world number one, finally managed to capture the French Open crown two weeks ago after years of unsuccessful attempts (fell three times in the final stage and was defeated on four other occasions in the semifinals). Now, with the Serbian holding both the Australian Open and the French Open titles, it is only befitting to start a conversation about the prospect of him making it four out of four this year.
No Player Has Been Successful in Securing All Four Slams in One Season for Nearly Half a Century
The feat we are discussing is extremely rare in tennis history and has been achieved only three times; Don Budge did it in 1938 and Rod Laver succeeded in getting all four in the seasons of 1962 and 1969. There is no doubt that the task ahead of the 29-year-old Serbian is daunting and winning the remaining two slams (Wimbledon and US Open) will require a momentous effort on his part; he can't afford to 'drop the ball' in any of his matches.
In addition, a lot of luck is needed as well because, in order to add 14 best-of-five match wins in a row to his tally over the course of the next three months, he will need to stay fit and healthy. But Djokovic can take great encouragement from the fact that by winning the first two slams of the year, he has already come closer than anyone has in a long while; Since Laver won the Calendar-Year Grand Slam, almost 50 years ago, only two players managed to win the Australian Open and French Open in the same year: Mats Wilander (1988) and Jim Courier (1992). Furthermore, his biggest rivals in the last decade, Roger Federer, and Rafael Nadal have never been successful in winning both titles in the same season.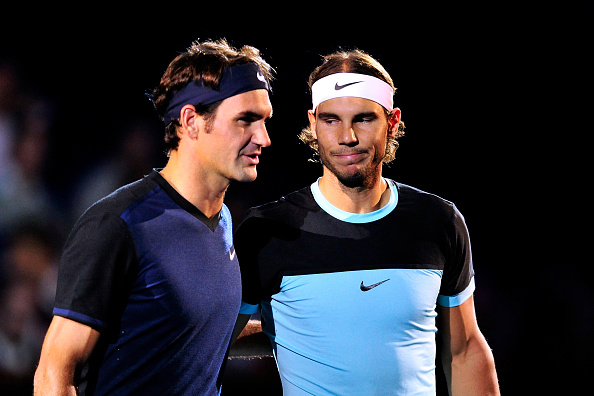 Djokovic Believes Winning All Four Slams is Possible and He Has Every Reason to Feel Hopeful
When asked about his chances of reaching the Calendar-Year Grand Slam this season, after his French Open triumph, the world number one said for him, nothing is impossible in life, and everything is achievable. That is certainly the right attitude for a player who is about to face an almost impossible mission. It's true that the last two players who were in his position, Wilander and Courier, failed miserably and fell before the semifinal stage in Wimbledon after capturing the Australian Open and French Open trophies (Wilander's quest for the Calendar-Year Grand Slam ended in the quarterfinal stage while Courier's was terminated in the third round).
But neither of them was ever victorious at the All England Club and the Serbian has been, on three different occasions including the past two years. He has also been victorious in New York and has won there twice, including last year. He's in his prime, has only turned 29 a month ago, and on his road to victory in Paris, he showed us once again how fit he is and how he can still get to every ball and return it with interest. He's also the best returner in the game and his serve is a real weapon these days.
Winning the French Open Could Give Djokovic the Boost Required for the Task Ahead
In addition to all the pros mentioned above, winning the French Open after years of heart-breaking losses will give Djokovic a lot of confidence that can help him greatly in his endeavor of capturing the remaining two slams needed for the completion of his series. Marian Vajda, his co-coach with Boris Becker, was hesitant when asked about his charge's chances of accomplishing this prodigious feat and said that no one can predict what the future will bring and suggested we wait and see what happens. But he also added that the Serbian is the best player at the moment and that he believes winning the French Open will give him a boost.
There is really no reason to think otherwise and that must be an intimidating notion for the rest of the field. Will the win in Roland Garros remove all shackles from Djokovic and raise his already ridiculously high level of play to even greater heights? That remains to be seen but you can rest assured the other players will be hoping the answer is "no".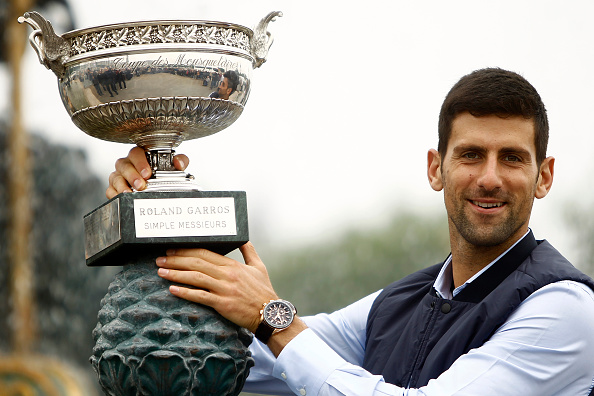 Djokovic's Consistency Will Be a Key Factor in Capturing the Remaining Two Slams
The Serbian number one has had a remarkable run in the course of the last 18 months and he has won five of the last six slams and completed a non-Calendar-Year Grand Slam by winning the French Open in the beginning of this month. Four slams in a row is a feat that is in itself extraordinary and hasn't been accomplished since Laver won all four in 1969. Furthermore, with six titles this year already and a whopping 44-3 win-to-loss record, his number one spot in the ATP ranking is secured for the foreseeable future with more points than the number two Andy Murray and number three Federer combined.
Murray, who lost to him in the final Down Under and also came second best in the Paris final, praised Djokovic for his performances in the course of those months and called them 'exceptional' in his runner-up speech in Roland Garros. If Djokovic can maintain this incredible consistency, the odds will be in his favor.
So Can Djokovic Do It?
On paper, there is no reason to believe the Serbian superstar will stop collecting trophies anytime soon but we all know how unpredictable the game of tennis can be and how one glitch can destroy everything. Just ask Serena Williams who came within two wins of reaching her own Calendar-Year Grand Slam last year and fell in the semifinals at Flushing Meadows to Roberta Vinci.
Djokovic will have to do everything he can and pray the next two slams go smoothly for him so he can attain this extraordinary goal of obtaining all four slams in one season. It would be tremendously difficult for anyone to stay perfect and not cave under the enormous pressure but if anyone can do it, it's the world number one. They say the first step in achieving 'the impossible' is believing and Djokovic certainly believes.