 The final of the Aegon Championship provided a fascinating match-up not just between Andy Murray and Milos Raonic, but was also a showdown between their coaches. John McEnroe, new coach of Milos Raonic, and Ivan Lendl, newly re-hired coach of Andy Murray, were vicious rivals on the ATP World Tour in the 1980s and found themselves on opposite sides once again on Sunday.
Prior to the meeting, won by Murray and Lendl, on Sunday afternoon, both players were asked about the rivalry between their coaches. While it certainly provides a fascinating storyline, neither Murray or Raonic really cared about it.
Their Rivalry is No Longer Interesting
The match on Sunday could have been considered the 37th meeting in the Lendl-McEnroe rivalry, as it put their ability to coach on display. However, the two men actually contesting the finally did not really care about the plotline between their coaches.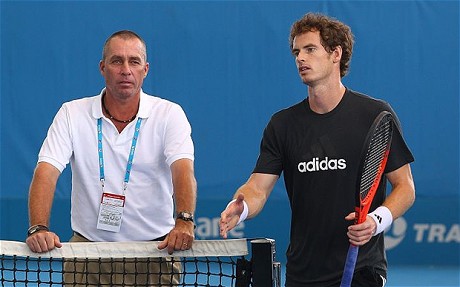 Murray said of the match-up between the coaches, "I don't find it that interesting, to be honest because I'm playing Milos tomorrow, I'm not playing John. Ivan is not on my side of the court. Obviously, the coaches are there in the box, and they are doing their best to help us, and prepare us as best as they can for the matches. They can't serve for us at an important moment and they can't hit a return for us on break point. That comes down to the player. I'm sure the media will make a big deal of it, but for me as a player, it's not that interesting."
Raonic seemed to have given the idea even less thought, saying, "I do not think it's relevant for me, maybe for press or the fans, but not for me or Andy. Everyone has his goal and we focus on it."
On this day, it was Lendl scoring the victory, as Murray defeated Raonic in three sets. However, it is unlikely that this will be the last time that the pair will meet on court and the rivalry between their coaches will be renewed.