 Serbia's Ana Ivanovic definitely has not had the best results this year, and a good run at the 2016 Rio Olympics could turn around this year for her. In a recent interview with ITF Tennis, she gave the media her take on the Olympics and how far she thinks she can go.
Ivanovic on the Olympics
On Ana Ivanovic's third appearance at the Olympics, she has stated that she would love to receive a medal at the 2016 Olympic Games in Rio de Janerio, Brazil.
"This competition means a lot to me," the Serb explained. "I love representing my country and it would be a dream to bring a medal to Serbia."
The 28-year-old, though, has never made it past the third round of the Olympics, having fallen to Belgium's Kim Clijsters in the third round of the 2012 Olympics. Ivanovic was on top of the world when a thumb injury forced the then-world number one out of the 2008 Olympic Games. She looked back on the experience as "one of the worst moments of my career."
Talking about her past experiences at the Olympics, she said: "Beijing was hard. I was number one in the world and could not play. Then in London, I hit a tough draw. I hope that I can play well at Rio."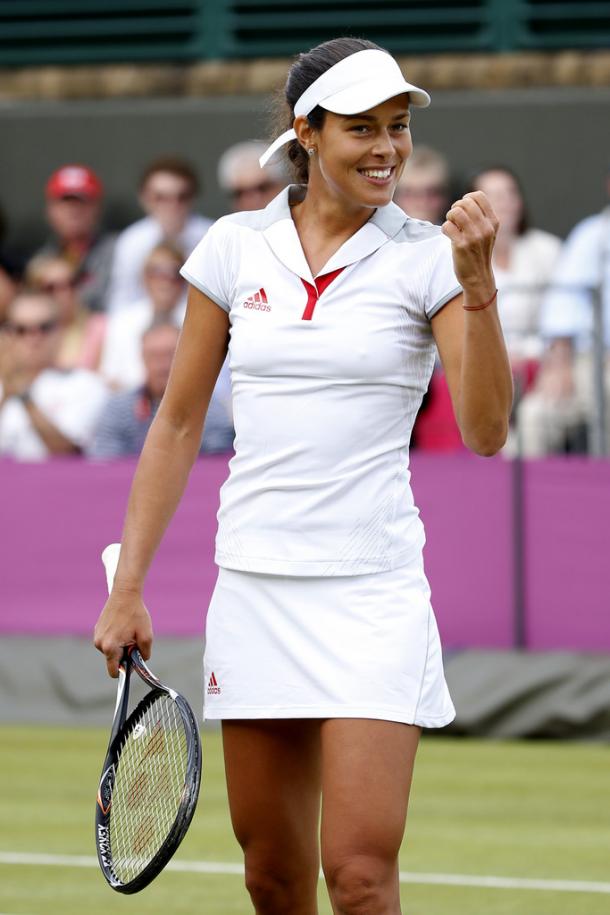 What's Next?
The Serbian now is getting prepared for the 2016 Championships at Wimbledon. She is coming off a quarterfinal run at the 2016 WTA Mallorca Open, where she won her first match against Parmentier 6-4, 6-4. She then defeated Sorribes Tormo with just the loss of one game to reach the quarterfinals. The 28-year-old, however, then lost to Caroline Garcia in three sets. Ivanovic is looking for a good run at the 2016 Championships at Wimbledon next week, and an even better run at the Olympics this year.