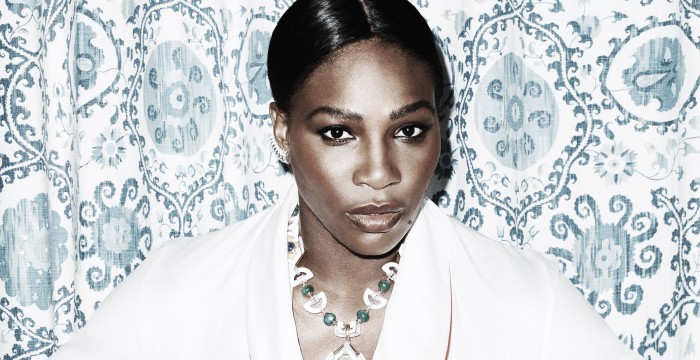 Despite her great achievements, Serena Williams wants more. What might look for most of us as a good year or even the year most players could only dream, for Williams the last year and this one have not been great. It's not a surprise the world number one wants to achieve more as that has always been her personality. However, this doesn't mean that Serena Williams wants to prove something as she has already done more than that, but she is not satisfied with the ongoing season.
Williams has reached the final at the Australian Open and the French Open but lost both finals against players who were seeking their first Grand Slam win. She lost at Melbourne against Angelique Kerber in three sets in probably the best match the German had played. The most recent defeat was against Garbiñe Muguruza in straight sets. It almost feels like players don't feel that intimated by Williams at this stages of the tournament. She also suffered another defeat at the Indian Wells final where she lost to a strong and almost unbeatable Victoria Azarenka.
"Not as great as I want it to be," Williams said in an interview with the Wall Street Journal. "I could do better. But honestly, that's how I felt about 2015." This is a shocking statement considering that in 2015 Serena Williams' record was 53-3.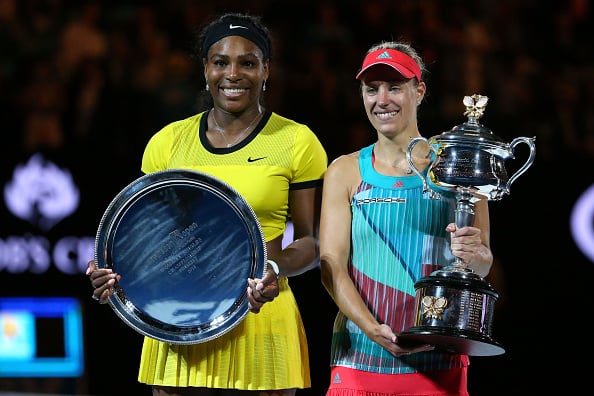 The Bright Sides of 2016
However, not everything has been terrible this year for the world number one. She won the title in Rome where she defeated Madison Keys in straight sets. There's no doubt that this has not been the greatest year for one of the biggest athletes in the world, but that doesn't mean she's having a bad year.
One of the reasons why Williams might feel this way could be that in the last months she's been so close to getting her 22nd Grand Slam title and match the great Steffi Graf. Last year at the US Open, she was aiming to get another major and to complete the 'Grand Slam' which meant to win the four majors in a year, but her plans were ruined when she lost to Roberta Vinci in the semifinal. After that match which has been described as one of the biggest upsets in tennis history, Serena Williams called an end to her season in October citing she wanted to focus on her fitness issues.
Still, Williams has a lot of moments to be proud. When she was asked what has been her proudest moment she didn't reply with the answer one would expect such as winning a Grand Slam or the gold medal in the past Olympics. Instead, she picked a moment that marked her for fourteen years: coming back to Indian Wells. In 2001, she was booed by the spectators in the final because her sister Venus Williams had withdrawn from the tournament prior their semifinal meeting. As a result of this, both players decided to skip that tournament even if since 2009 is a mandatory event until 2015 when Serena Williams decided to come back.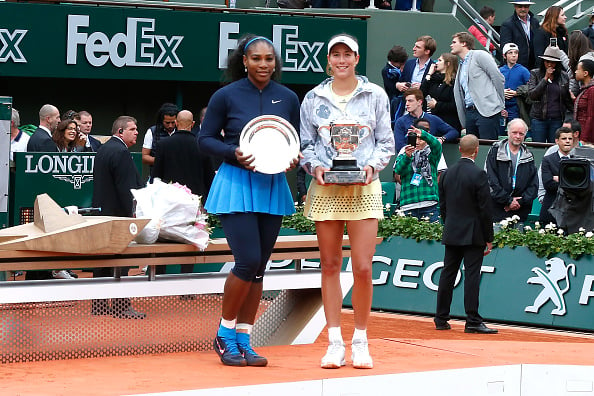 "To be forgiving," Williams said to the same publication when asked about her proudest moment. "I am proud of that."
Talking about retirement plans, her coach Patrick Mouratoglou thinks that at this moment Williams is not on the tour for the ranking but for the Slams. "I think it will hit me," she said when questioned about her plans to end her career. "I'll just have the feeling of 'I don't want to do it anymore."
There are still two Grand Slams this year and Williams will get two more chances to get that 22nd Grand Slam title this year. Serena Williams next tournament is The Championships, Wimbledon that will start on June 27.