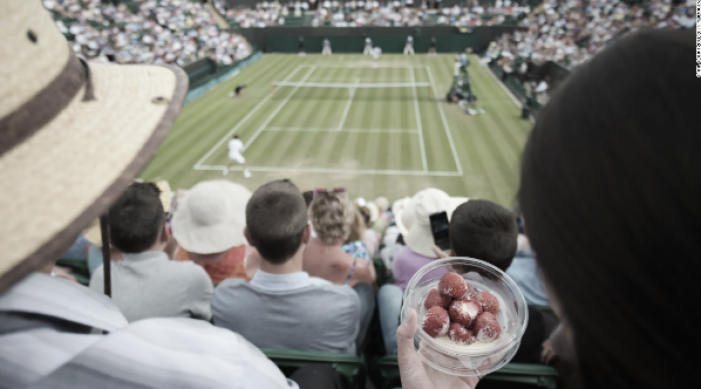 Sports betting is big all over the world, but it especially heats up in the United Kingdom at this time of year. With the European Championships and Wimbledon colliding, bookies will be very busy over the next couple of weeks. While there will be no Leicester City-esque kind of odds at Wimbledon, there will still be some odds that will surprise you more than others. We take a look at some of the odds that the bookies have on players as well as some of the prop bets that The Championships have.
Surprise Odds on the Men's Side
Paddy Power, one of the bookies in Great Britain, has Juan Martin del Potro at better odds to win Wimbledon than the likes of Grigor Dimitrov, Marin Cilic, and David Goffin. The three of them are in the Novak Djokovic half. Dimitrov and Cilic can meet him in the semis while Goffin can meet him in the quarterfinals. All three of them sit higher than del Potro in the ATP World Tour rankings, but the fact that bookies are willing to take the Argentine who still has health questions and slices his backhand often just because he's on the other half without Djokovic is an odd one, especially since he drew Stan Wawrinka in the second round.
Surprise Odds on the Women's Side
In a surprise, four players are tied at 50-1 odds to win the title. Those players are Belinda Bencic, Eugenie Bouchard, Sabine Lisicki, and Lucie Safarova. Bouchard and Lisicki have struggled this year but are both highly capable of making the Wimbledon final again as former finalists. Safarova's ranking has dropped because of her inability to go on another deep French Open run after making the final last year. Bencic is seeded seventh and has failed to capitalize this year on her high ranking. What's even more surprising is that Coco Vandeweghe has better odds compared to those four to win a title. She is at 33-1 odds despite potentially meeting Serena Williams in the quarterfinals.
Big Serves Call for Big Bets
Milos Raonic is favorite according to the bookies to serve the most aces in the tournament at 9-4 odds. He is closely followed by Nick Kyrgios at 11-4 odds then John Isner at 7-2 odds. Murray, not known for the big serve, edges Roger Federer, getting placed at 10-1 while Federer is 12-1.
Strange Prop Bets
What is Wimbledon without the strange prop bets? Well, it's definitely not as fun, that's for sure. The wacky prop bets are what makes it stand out compared to other Grand Slams. Here is the list of prop bets bellow from bookie William Hill: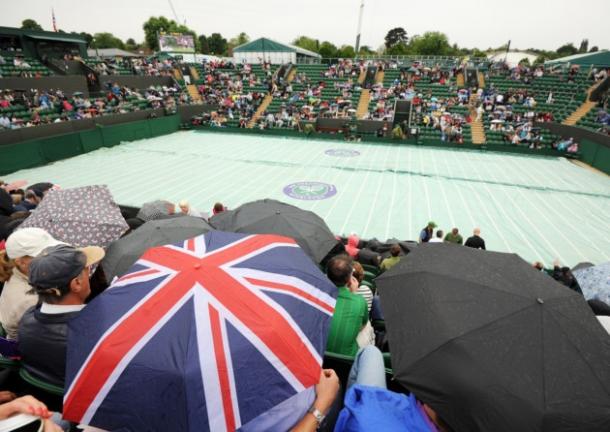 Even: Any player to be asked to change as their clothing does not comply with rules
8-1: Any player cautioned for excessive grunting.
8-1: Full day of matches rained out, not including Center Court
10-1: No rainfall during Wimbledon
16-1: Temperature of 100 degrees Fahrenheit or higher recorded during Wimbledon
33-1: Official caterers to run out of champagne or strawberries
250-1: Snowfall during The Championships