 After an encouraging week at the Aegon International in Eastbourne, Caroline Wozniacki discussed a multitude of topics including her upcoming Olympic eligibility appeal and her new coaching relationship with David Kotyza.
Wozniacki on upcoming Olympic eligibility appeal
Due to an ankle injury forcing her out of a Fed Cup tie and the rest of the clay court season, the ITF ruled Wozniacki ineligible to compete for her country at the upcoming Rio 2016 Olympic Games. Expectedly, the Dane is filing an appeal with the ITF, hoping they will grant her an injury exemption due to her ankle injury.
When asked after her third round loss in Eastbourne her thoughts on the appeal situation, the former world number one said, "It's not up to me. So I don't worry about things I cannot control. So whatever they decide, I will accept it and I will act consequently. Obviously I would like to play Olympics, I want to be flag bearer, I want to experience it and I want to win a medal. If it will not be likes this, I will take a week off practicing. It will be what it will be," concluded the two-time US Open finalist.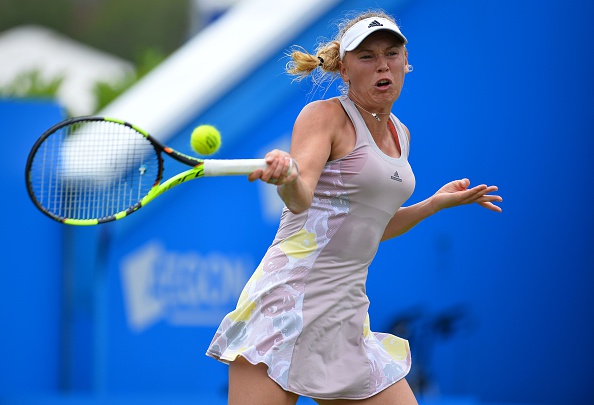 Wozniacki on her partnership with Kotyza
After a very disappointing first three months of the season following a third round loss in Miami, the Dane decided to hire the former coach of two-time Wimbledon winner Petra Kvitova, David Kotyza. Due to the ankle injury, Wozniacki has only played three tournaments under Kotyza, a second round loss in Nottingham, a first round loss in Birmingham, and a much better third round result in Eastbourne.
On the pair's fairly new coaching relationship, Wozniacki said, "We [had just] started and then I hurt myself before I even got to have a day off, so it wasn't many days. That happened. But then once I could stand on my foot again, he came back and we worked every day and just worked on some technical aspects of the thing. At the end of the day, I think he is a good coach. He knows what he is doing and he knows the girls as well. I think it's nice for my dad, as well, to kind of take a bit a step back. He's wanted to do that for years. He says he is not getting any younger. Yeah, it's a nice combination for me," concluded a seemingly refreshed and rejuvenated Wozniacki.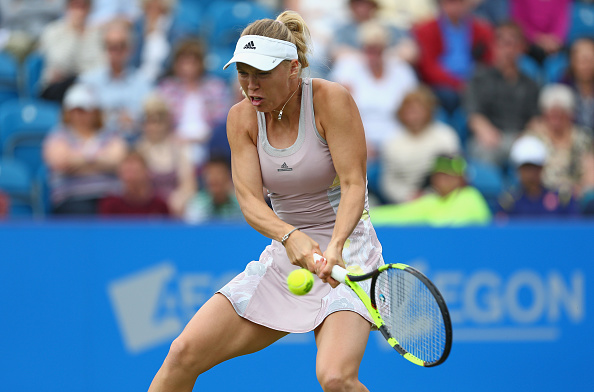 Wozniacki will face Russian 13th seed Svetlana Kuznetsova in her opening match at Wimbledon on Tuesday. The Dane leads the pair's head to head 6-5 but fell in their last meeting at the end of last year due to retirement in Zhuhai.