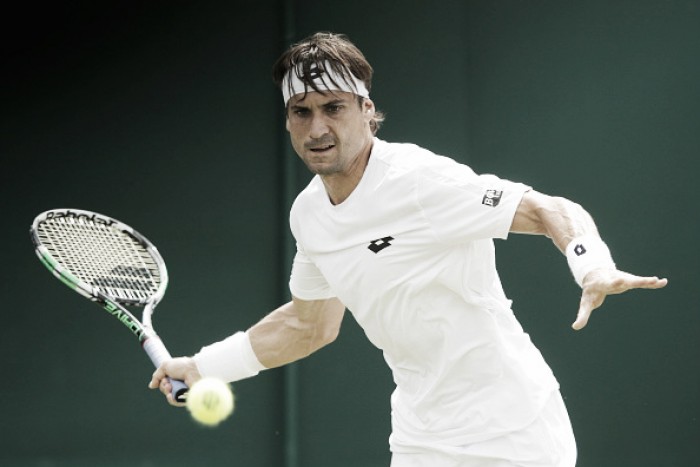 David Ferrer of Spain, the 13th seed in London, played his first round match of the 2016 Wimbledon Championship on Court 3 on Monday afternoon. His opponent was Israeli Dudi Sela, ranked 71 in the world. The match was very one-sided and the Israeli wasn't able to put off a real fight. Ferrer was just way too good for Sela and he beat him 6-2 6-1 6-1. In the second round, the Spaniard will face Frenchman Nicolas Mahut who beat British wild-card Brydan Klein 7-6(7) 6-4 6-4.
Ferrer Shows Sela Who is the boss from the First Point
The 13th seed started the match in the best possible manner, winning three games in a row to go 3-0 up. The Spaniard was focused and displayed a very high level of play. In the fourth game of the first set, Sela came back from a 0-30 deficit to hold with a helping hand from Ferrer who committed four unforced errors. The next two games were won by the server and the scoreboard showed it was 4-2 in Ferrer's favor. At that point, Ferrer stepped up his game once again and won eight of the next 10 points to take the first set 6-2.
Ferrer Sails through to the Second Round
The Spaniard maintained his high level of tennis in the second set while the Israeli's level dropped. The two players split the first two games, each winning his service game, and then the 13th seed decided one game is a generous enough gift for the Israeli and just ran away with the set, winning five games in a row to take the second set 6-1.
In the third set, it was more of the same. Ferrer broke Sela to love in the first game and it seemed the Israeli has given up hope of getting back to the match. Sela won just one game in the set and Ferrer booked his place in the second round with a 6-2, 6-1, 6-1 win in just 74 minutes.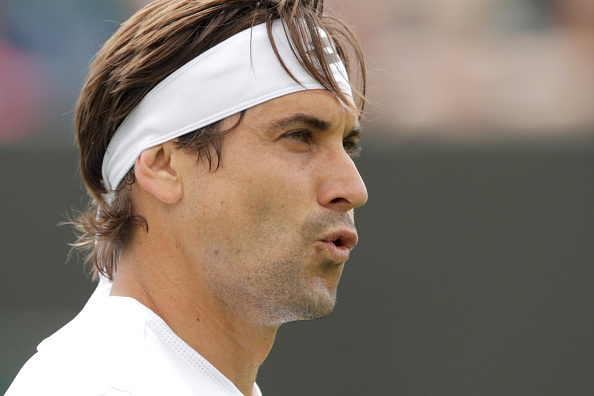 A Look at the Final Match Statistics
Ferrer excelled in every department in this match. He won much more points behind his first serve than his opponent (79 percent versus 50 percent) and did better on his second serve as well, winning 72 percent of the points behind it as opposed to only 48 percent for Sela. The Spaniard converted on seven of his 13 break-point opportunities while the Israeli had only the one which he failed to take.