In just his fourth match since turning pro earlier this summer, Brayden Schnur delighted the locals with a pleasantly surprising run to the championship, defeating third-seeded Dutchman Tim van Rijthoven in three, well-contested sets. Elsewhere, Océane Dodin and Sabina Sharipova had plenty to celebrate over on the weekend, winning two of the five $25,000 tournaments on the women's calendar, while the men only had two.
Delight for Schnur After a Rough Summer; Tyurev Triumphant in All-Russian Final
After a rough summer that saw him enter the 2016 Calgary Futures on a four-match losing streak, there was little pressure on Canada's very own Brayden Schnur, who had just turned pro earlier this summer. Playing with nothing to lose, Schnur tore through the draw, losing just one set en route to his second career final, both coming on home soil.
Up against a stern test in the form of third seed Tim van Rijthoven in the showpiece, the 21-year-old Canadian raced out of the blocks impressively, claiming a break late in the opening set before sealing it 6-3 soon thereafter. However, after an exchange of breaks midway through the second, a late break would prove decisive for van Rijthoven, who would force a decider after claiming the second by the same score line.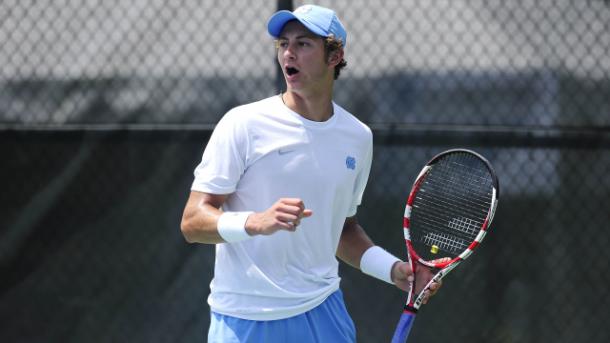 But in the end, it was Schnur's ability to serve his way out of trouble and take his chances when they rarely presented themselves that was the difference maker; a single break enough to seal the former North Carolina Tar Heel his second career ITF Pro Circuit singles title with a well-contested 6-3, 3-6, 6-3 victory.
Meanwhile, on the other side of the world, it was an all-Russian battle on Russian soil that would prove the culmination of a great PTK Open in St. Petersburg. In a serving masterclass, it was sixth seed Evgeny Tyurnev who served his way past third seed Alexey Vatutin 6-4, 3-6, 6-3 to claim the fifth title of his career, and fourth of the year, at age 19.
Dodin, Sharipova, Kamenskaya Claim Respective $25K Titles
On the women's side, it was another jam-packed week, with Océane Dodin the biggest name to walk away with a title last weekend. Dodin, who has had a disappointing 2016 season and seen her ranking fall outside of the world's top 100, claimed the $25,000 title in Barcelona with a 6-3, 6-4 victory over surprise finalist and Romanian qualifier Ioana Loredana Rosca. With more than 500 spots separating them in the rankings, it was Dodin's experience that ultimately shone through, despite not being at her best.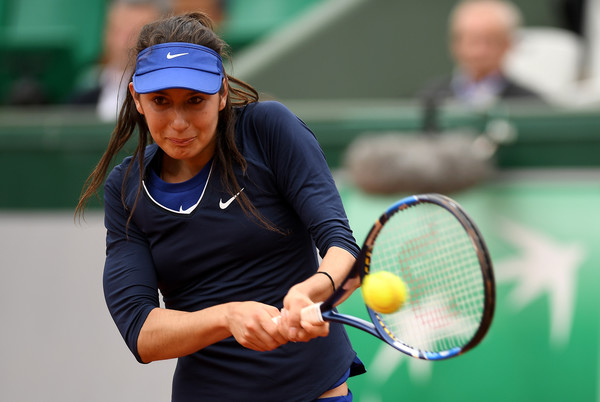 Elsewhere, Sabina Sharipova, Viktoria Kamenskaya, Jessica Pieri and Shiho Akita also celebrated victories over the weekend, all in different fashion. While Pieri and Akita were able to seal the deal in straight sets, Sharipova and Kamenskaya were both forced to come back from a set down to secure career-best victories.
In the case of Sharipova, the 22-year-old from Uzbekistan showed great resolve after dropping the opener to home favourite Guo Hanyu in a tiebreak before winning the second in a tiebreak without the loss of a single point. From there, the pair has several mini-battles in the decider, with Sharipova claiming the decisive break in the ninth game before going on to serve out the victory at love, thus claiming a gruelling 6-7(1), 7-6(0), 6-4 win in two hours and 40 minutes.
For Kamenskaya, the Russian overcame a blowout opening set to hold off the charge of 18-year-old compatriot Anna Blinkova in a case of experience trumping youth, 1-6, 6-3, 6-2—a picture-perfect ending to a dream week for the 24-year-old.