 2014 Australian Open finalist Dominika Cibulkova was on the verge of dropping out of the top 50 earlier this year, and most of her progress from 2014, and the early parts of last year, were undone due to an Achilles injury that required surgery and forced her to miss the entire clay court season.
However, the diminutive Slovak bounced back and she has won three titles this year in Katowice, Eastbourne and Linz which sealed her qualification in Singapore for the first time in her career.
The sixth seed, Madison Keys, is also competing at the WTA Finals for the first time in her career. She is the only participant that has qualified to not have reached a Grand Slam final.
The 21-year-old claimed her second career title at the Premier event in Birmingham this year along with reaching two Premier 5 finals, but fell short to compatriot Serena Williams in Rome and Simona Halep in Montreal.
Cibulkova's progression in Singapore so far
Cibulkova is ranked at a career-high ranking of eight which she achieved this month, and the Slovakian number one began her campaign in the red group against world number one Angelique Kerber.
Unfortunately for Cibulkova, despite leading a break in the final set, she was unable to break down and defeat the world number one and two-time Grand Slam champion in a three set epic.
The seventh seed won her first set against Kerber since 2013 along with previously leading 4-0 in her rivalry with the German but she now trails 5-4 after losing the last five encounters with the top seed.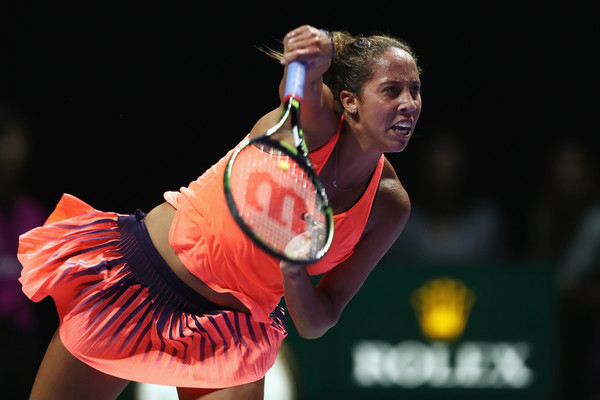 Keys' progression in Singapore so far
Keys is also ranked at a career-high ranking of number seven, and despite not reaching a Grand Slam quarterfinal this year, the American is consistent at Slams by reaching the second week of a Slam for the sixth consecutive time.
The last time, Keys lost in the first round of a Grand Slam was at the French Open in 2014.
The sixth seed has her work cut out of her as she is rock bottom in the Red group after losing to third seed Simona Halep in the opening contest, 6-4, 6-2.
Keys was extremely disappointed with her performance but the American has done a good job to qualify for Singapore but hopes to stay in the competition longer.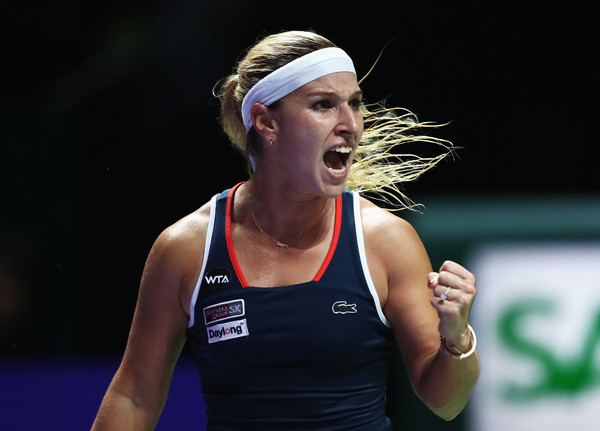 Their history
Keys and Cibulkova have competed against each other three times, with Keys boasting a flawless 3-0 record in their series which have all taken place on hard courts.
The sixth seed won their first encounter in Beijing in 2013 with a 6-4, 6-3 scoreline, however, they clashed in Wuhan in 2014 with Cibulkova winning the first set but Keys responded and took the second set to force a decider.
However, Cibulkova was troubled by her Achilles and she had to withdraw from the match.
It was a similar story in Brisbane last year with Keys defeating the seventh seed in straight sets again.
Who wins?
Both players will fancy their chances in this match and they know that they have to win this match to have a small chance of progression, and should Keys lose to Cibulkova in straight sets, she is virtually eliminated from the tournament.
The WTA Finals format with sets and games won are taken into account, therefore, Cibulkova would ideally want a 2-0 victory to keep her hopes of progressing alive.
Keys has the advantage in this contest by possessing more firepower and her blistering forehand is a dangerous weapon when it's firing on all cylinders.
However, Cibulkova is speedy and she can throw in a drop shot to get Keys off the baseline, and both players can be erratic when things are not going their way.
The conditions indoor should slightly favour Cibulkova because she hasn't got to worry about her serve which is one of the weak points of her game, however, Keys' serve is dangerous indoors if she gets the rhythm right.
Cibulkova will want to extend the points as she is fitter than Keys and get the American running around the court and in uncomfortable positions.
This is the second match scheduled on Cente Court following the encounter between Kerber and Halep.
Prediction: Cibulkova in three sets