Canadian Milos Raonic has announced that he has split with coach Carlos Moya.
The 25-year-old appointed the former world number one at the beginning of the year and the pair have enjoyed a fruitful relationship, culminating in the Canadian's most successful year on the ATP tour.
Raonic failed to cite a reason behind the split but hopes the pair can remain close friends as the world number three chases Grand Slam glory in 2017.
Confirms split
"Thank you to Carlos Moya for helping me tremendously this year, alongside my team, to get the best out of me," the 25-year-old wrote on Instagram. "Under Carlos' direction and tutelage I have played my best to date."
Ricardo Piatti, who was appointed in 2013 and has worked in tandem with Moya to hone Raonic's talent this year, will continue to work with the Canadian, his team confirmed.
The pair will head to Monte Carlo for off-season training.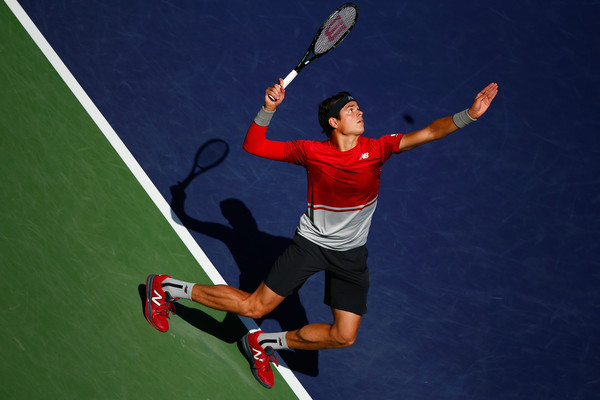 Stellar year
Moya joined the 25-year-old's team in January after an up-and-down 2015 and quickly instilled a hitherto unseen confidence in Raonic that propelled him to glory in Brisbane over Roger Federer and to a semi-final berth at the Australian Open.
The Canadian pushed Andy Murray to a thrilling five-setter down under but battled with injury throughout.
The clay court swing proved taxing for Raonic but he quickly recovered as the summer rolled around and Wimbledon loomed on the horizon.
A set and break up over Murray in the final of the Queen's Club in June Raonic wilted but vowed in his post-match speech that he would relish a re-match with the Brit in the final of Wimbledon in three weeks time.
He lived up to his promise, toppling Federer in a memorable five-setter in the last four to set-up a re-match with Murray, with the 29-year-old proving a test too large.
He can reflect upon a successful year, however, having climed to a career-high number three in the ATP rankings with a semi-final display at the ATP World Tour Finals in London.