 World number one Andy Murray spoke to the press after his tough opening round match at the Australian Open, where he overcame Illya Marchenko in three hard fought sets, 7-5, 7-6(5), 6-2. The Brit spoke of his struggles to adjust to the conditions and looked ahead to his second round encounter with Andrey Rublev.
Opening match reflections
When asked about the match, Murray mentioned the difference in conditions on court compared to how they have been over the last few days of practice "I don't think it was the best match, to be honest."
Murray then added, "You know, the conditions there were pretty different to what we've been practicing. Last week's been pretty cool. A lot of days, it's been overcast. The temperature of the court is much cooler. When it's like that, the ball is bouncing a bit lower, a bit easier to control the ball. I was a bit tentative because of that. And, yeah, didn't serve that well either. So you end up having to work really hard on a lot of your service games when it's like that.It just was tough."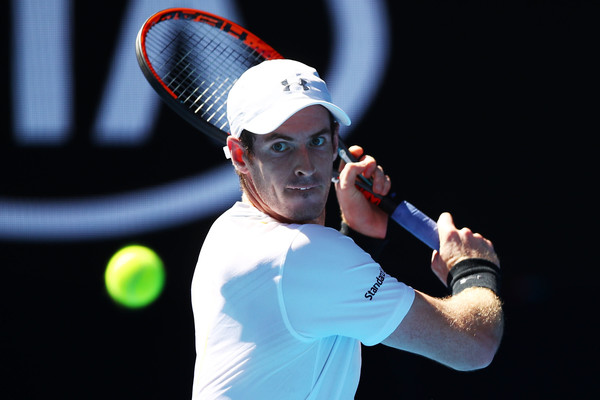 Murray was audibly critical of his own movement throughout the match, a couple of times being caught off guard by Marchenko going for shots that caught him off guard and making uncharacteristic errors.
"Yeah, I didn't move that well. That's how it felt anyway. But sometimes that can also be down to the conditions, as well. The ball's flying through the air a little bit quicker, so the ball is coming onto you faster than what it was the last few days. Maybe wasn't reacting as quickly as I would have liked." Murray said.
"But, yeah, maybe also nerves there first round as well. It's maybe normal to feel a little bit slow on your feet or a bit heavy-legged in the first round. Yeah, didn't move as well as I would have liked."
Rublev awaits in round two
The world number one has never played or practiced with Andrey Rublev but he is still aware and full of praise for the young qualifier's game.
"I know a little bit about him. I never hit with him or played against him, but I've seen him play before and he goes for it. He doesn't hold back. You know, he hits a big ball.", Murray said. "I saw him play a couple of years ago at the US Open against Youzhny. I watched a bit of his match there. I thought he was very good. Clean ball-striker. Like I said, goes for it."
"Obviously when you get out there, things look a little bit different than they might on the TV or on the video. But try to watch a bit the next couple of days and hopefully go in with a good strategy. I'll need to work some things out myself when I'm out there." the Brit concluded.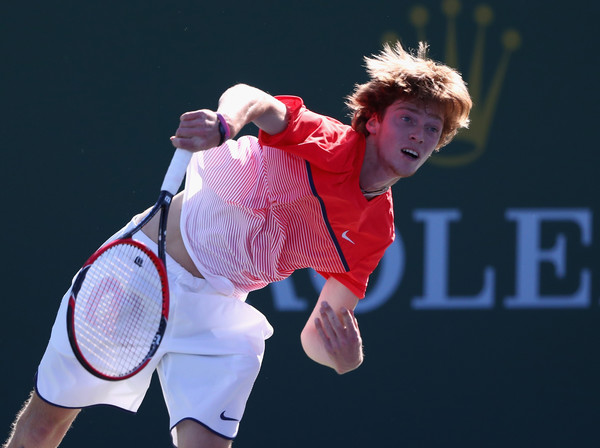 Nineteen-year-old Rublev's first round win over Yen-Hsun Lu was his first grand slam main draw win. When asked about the matches he played against the giants of the sport as a teenager, Murray reflected on the big matches he contested and their importance.
"I played Rafa here as well, I think, when I was nineteen. He was only one year older than me at the time, but he was right up at the top of the game. I played a five-set match with him on the center court. That was also a big match for me actually because it was one of the first times I played the top players in one of the big events, the slams. You know, did pretty good. Played well. Gave me a lot of confidence, that match." Murray said. "Yeah, I remember those matches. Nalbandian at Wimbledon, as well. I played a few of them when I was a teenager."
The world number one will return to court on Wednesday for his second round encounter with Rublev.