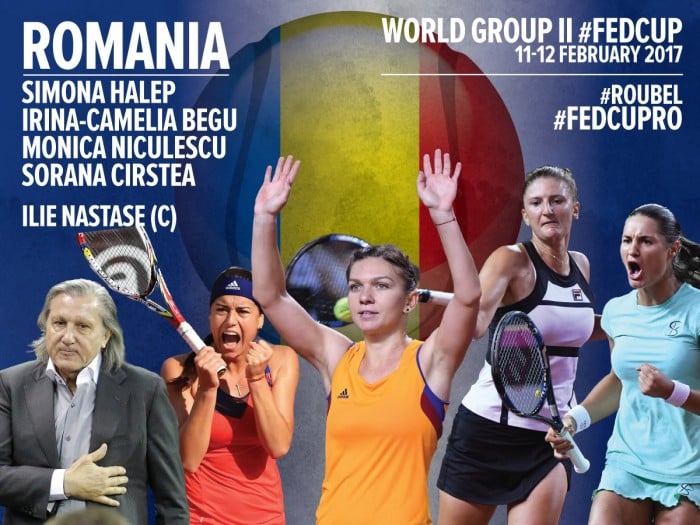 Ilie Năstase was about to start his first campaign as captain of the Romania's Fed Cup team (although Alina Cercel is also in charged of the team) with one of the strongest teams possible for the first match in World Group II. Simona Halep (WTA 4), Irina-Camelia Begu (WTA 28), Monica Niculescu (WTA 35) and Sorana Cîrstea (WTA 59) and he also asked Patricia Maria Tig (104 WTA) to come as a substitute.
"I'm glad I could assemble the best team for this important match of the Federation Cup against Belgium. Our girls are very valuable, we have elite players, and I know that the Romanian supporters, whom I expect to be coming in greater numbers at the Polyvalent Hall in Bucharest, will experience some world-class tennis. Romania's team deserves to play again in the Federation Cup World Group I and I know that the girls want that as well." Năstase said after initially announcing Romania's squad for the Fed Cup tie.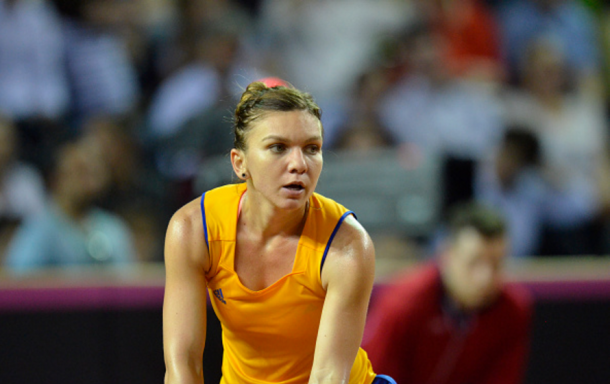 Big miss of Simona Halep in Fed Cup
Nevertheless, Romania's team won't be able to rely on Simona Halep help as she decided to take a break from tennis in order to heal her knee injury. She had withdrawn from her quarterfinal in St. Petersburg after she felt pain again in her left knee, an injury she sustained in Singapore last year and for which she had treatment in the off-season. Even so, once the official matches started in Shenzhen, the pain reappeared.
Simona's time-off will last longer than expected. She will also miss the February tournaments in Doha and Dubai and her comeback is set for the Indian Wells and Miami where she reached the quarterfinals last year.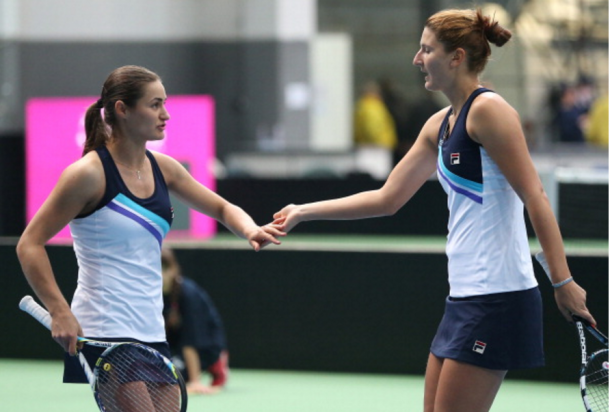 Uncertainty as regarding the official team
Năstase will have to take some tough decision after the best Romanian ranked player, Simona Halep will miss the encounter against Belgium. The next best-ranked player is Irina-Camelia Begu, but question marks are raised in regards to her form. She has only won one match so far when she beat Yaroslava Shvedova at the Australian Open and lost in the first round of Sydney, Brisbane, and St. Petersburg. Little can be said about Monica Niculescu as well. She began her season with a second round loss in Shenzhen, butt reached the Hobart final beating Jelena Jankovic and Kirsten Flipkens along the way. However, she continued with a first round loss at Australian Open and in St. Petersburg as well, as she is still dealing with an abdominal muscle injury she sustained in Hobart.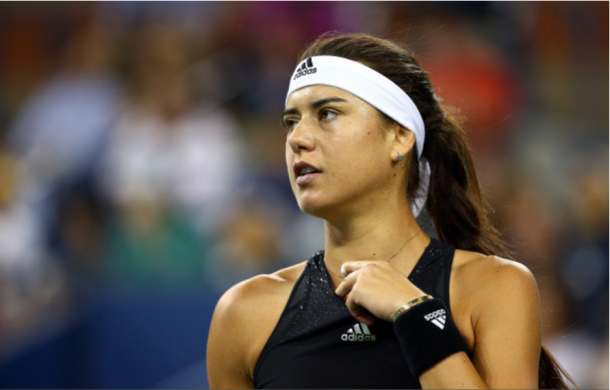 Sorana, the savior?
With so many questions marks surrounding Begu and Niculescu, there is one player who can come into Fed Cup with the power of helping her team qualify into the next round. Sorana Cîrstea will be back at the Fed Cup for the first time since 2014 when she brought her team's victory point after beating Bojana Jovanovski in a thriller match converting her sixth match point after two and a half hours battle on the red Romanian clay.
At this point, Sorana seems to the most in-form player as she reached the fourth round of the Australian Open where she beat top 10 ranked player Carla Suarez Navarro. Thus, this might be an emotional comeback story for the Romanian as she is now seen as the one who can save her team and bring the points needed to beat Belgium.
Who will take Simona' s place left in the team?
At this point, it is still unknown who is going to replace Simona Halep, as both Patricia Țig and Raluca Olaru might be called upon to play the tie against Belgium which will take place on the 11-12th of February. in Bucharest.