 Garbine Muguruza continued to excel at the Wimbledon Championships as she played some flawless tennis to defeat the in-form Svetlana Kuznetsova in straight sets of their quarterfinal clash, prevailing after just 75 minutes of play.
Muguruza steals the first set 6-3 after 32 minutes
Muguruza overcame a slow start as she managed to find her crucial serves when trailing 0-30, throwing in some powerful first serves to narrowly hold serve in the opening game, getting off on a positive note. Kuznetsova followed suit as she looked to be solid on her serves, earning the love service hold to get herself on board. The first real opportunity for a breakthrough came in the third game as the Russian displayed some vintage offensive tennis which allowed her to earn two break points.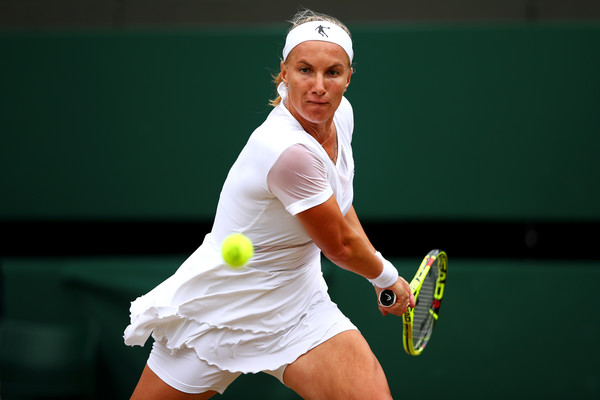 However, Muguruza fought back and barely managed to hold serve, preventing the seventh seed from taking the lead. Unexpectedly, it was the 14th seed who made the first breakthrough of the set as she converted her first break point and broke serve to love, with Kuznetsova gifting free points with four consecutive unforced errors. Muguruza then easily consolidated the break for a formidable 4-1 lead, looking to close out the first set in a hurry. With both players being untouchable on their serves, Muguruza had to eke out a tough service hold while attempting to serve out the set at 5-3, prevailing in a tough rally to close out the first set 6-3 after 32 minutes of play.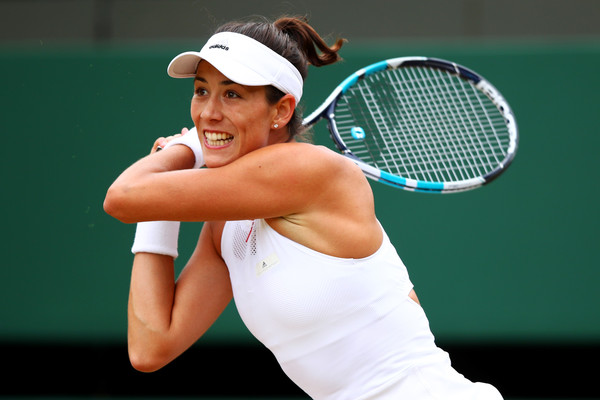 Muguruza seals the victory after a slight wobble in the final game
Kuznetsova had an encouraging start to the second set as she put in a solid service game to get the opening service hold, looking determined to send the match into a decider. Earning a break point in the second game, the Russian had the golden opportunity to take the lead but was unable to convert as Muguruza came up with some peak tennis to narrowly get the service hold and remain on serve. Hanging onto her service games tightly, Kuznetsova was under an incredible amount of pressure especially with the Spaniard taking the first set. Infamously known for her inability to handle the pressure, Kuznetsova was inevitably broken in the fifth game with Muguruza coming up with powerful returns which allowed her to dictate play and lead by a set and a break.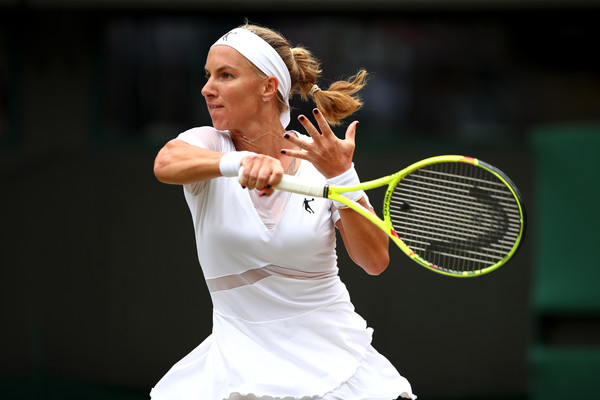 Several tight service games followed as both players were playing some top-notch tennis, and the former Wimbledon finalist found herself serving for the match at 5-4 with Kuznetsova still unable to find any breakthroughs. Leading 30-0 on her serve, Muguruza made two costly errors as it gave the Russian the golden opportunity to be back into contention, returning back level a 30-30. However, the 2015 finalist was just too good for the veteran as she finally managed to close out the match in straight sets after just 75 minutes of play.
Stats Corner: Muguruza solid throughout despite Kuznetsova having the better statistics
The match statistics did not reflect the scoreline well as it showed that Kuznetsova played a much better match than Muguruza. Hitting just a mere 12 winners with 13 unforced errors, Muguruza had a -1 difference as compared to a positive difference of 9 for Kuznetsova after she blasted 21 winners in 75 minutes, throwing in just 12 unforced errors along the way. However, the forced errors come into play as the Spaniard was able to keep up her consistent play throughout the match, with those numbers not being shown in the statistics.
To be fair, it was a great match played by both players with the Russian winning 65 percent of first serve points and 71 percent of points on her second serve. Muguruza performed even better in this category, utilizing her strong serves to win 71 percent of points on her first serve and also just losing a mere seven points on her consistent second serve. Perhaps, the most important factor in this match was the conversion of break points as Kuznetsova converted none of her three break points, which can be consider disappointing as compared to Muguruza's 2/3 (67 percent).