 The Men's singles wildcards for the US Open have announced, with young American talents taking up most of the spots available.
Perhaps the most notable recipient is Taylor Fritz, who made a major breakthrough on the ATP Tour last season and will be looking for a good run after a largely disappointing 2017. Other notable recipients include Tommy Paul and Bjorn Fratangelo, with fellow American players Christopher Eubanks, Thai-Son Kwiatkowski, and Patrick Kypson also being handed a place in the main draw.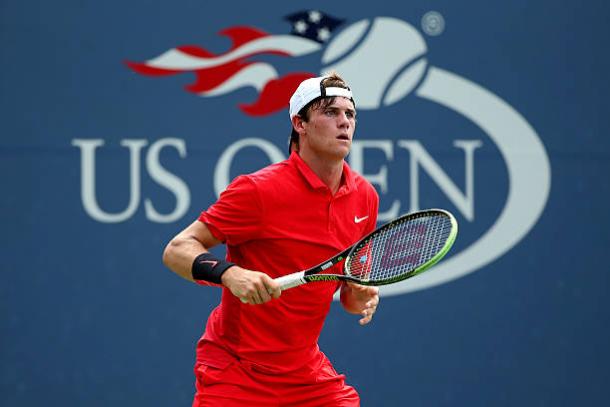 However, it is not only American players who have been handed a main draw wildcard; the USTA has a reciprocal arrangement with both the FFT and Tennis Australia, meaning that one French player and one Australian player receive a place in the main draw. The FFT has decided to send Geoffrey Blancaneaux, whilst Tennis Australia has given their spot to Alex De Minaur.
The wildcards for the main draw are perhaps a glimpse into the future, with Fratangelo, aged 23, the oldest of the eight men to be given a main draw spot.
Young talent set to be in main draw action
Unlike the announcement of the women's singles wildcards, which has been dominated by the fact that Maria Sharapova has received a main draw spot, the Men's singles wildcards are highlighted by several potential stars of the future.
The most notable is certainly Fritz, who finished last year inside the last 100 and reached his first ATP final in Memphis. The former junior world number one has struggled this year though and will be hoping for a first Grand Slam main draw win. He will be joined by Paul, one of his best friends on tour, in the main draw after he won the US Open wildcard challenge.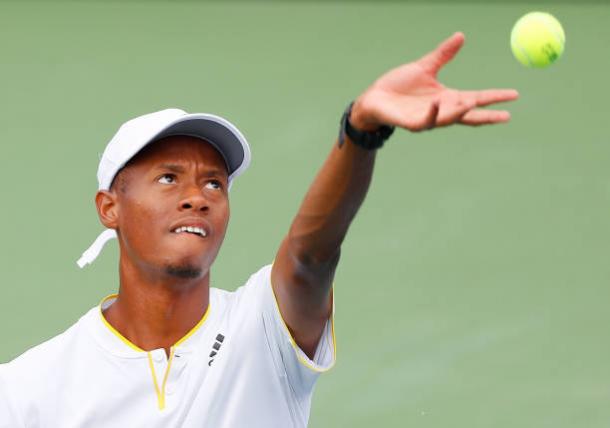 Alongside them are the likes of Frantangelo, a former top-100 player who reached an ATP tour semifinal in Newport this year, whilst Eubanks picked up his first-ever ATP main draw win in Atlanta last month. Kypson received his wildcard after winning the 18s National Championships, whilst Kwiatkowski was this year's NCAA champion.
Also received wildcards are De Minaur and Blancaneaux. The Australian was the runner-up in the Boy's singles at Wimbledon last year, whilst the Frenchman was the junior champion at his home Grand Slam tournament in 2016.