 Agnieszka Radwanska led their head-to-head 5-1 coming into this match and she was determined to make it 6-1; however, Coco Vandeweghe was tired of losing to the Pole and was equally determined to win, which she did. The American edged the Pole 7-5, 4-6, 6-4.
Early battles
Perhaps the memory of never beating her opponent on this surface was on her mind when she stepped up to serve for the first time, whatever the reason Coco Vandeweghe was broken in her first service game. This is the new and improved Vandeweghe though and she was up for the challenge. Now she was capable of hanging in longer in the rallies and she came up with some amazing winners that surprised Agnieszka Radwanska.
She broke back and broke again to take a 5-4 lead in the first set. She knew her opponent was not going to give up without a fight, after all this was the US Open.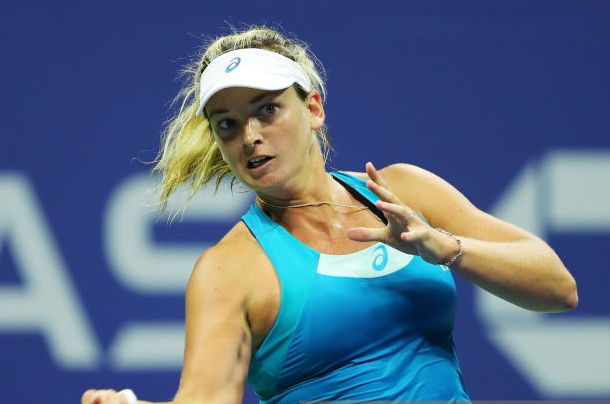 ​The tension got to Vandeweghe
At 5-4, Vandeweghe stepped up to serve for the set and she was broken. At 5-5, Radwanska had the opportunity to hold serve and force her opponent to serve to stay in the set; however, the American stepped up her game and broke again to go up 6-5. The second time there was no mistake as Vandeweghe held her nerve and served it out to win the set 7-5.
It was by no means an easy set as several games went to multiple deuce-ad-deuce for both players. The improved fitness of the American was also on display as she tracked down many of the drop shots from her opponent and came up with some brilliant winners, a few of which gave her break point opportunities.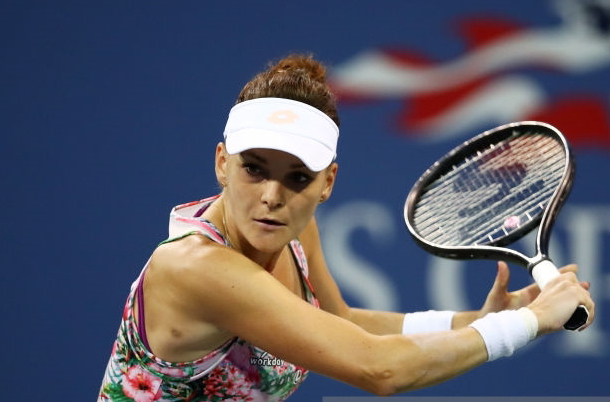 The second set was a battle
Both players held serve through the first nine games. Although they both had break point opportunities neither would convert until the tenth game. At 4-4, Vandeweghe had a break point opportunity that would have given her a chance to serve out the match and she failed to convert.
Now the pressure was squarely back on her shoulders. Serving at 4-5, she got off to a positive start (40-15) and then a string of missed first serves and double faults gave the Pole a break point opportunity and she was quick to capitalize to win the second set 6-4.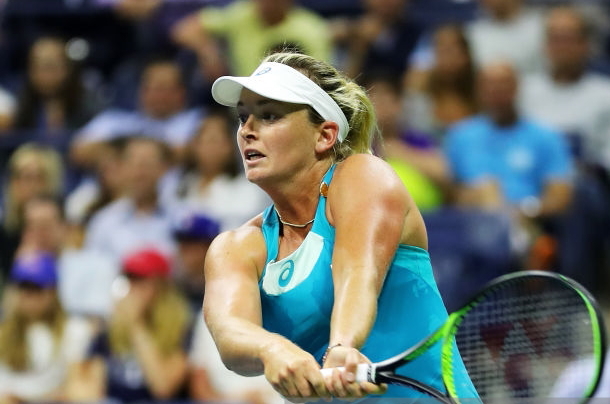 How would the American respond in the deciding set?
Vandeweghe got off to a red-hot start, winning the first ten points to break her opponent and take a 2-0 lead; however, that lead was short lived. She was broken in her second service game and they were back on serve at 2-all. She was committed to winning this match and she became more aggressive, serving and volleying a bit more in the third set, and she broke again to take a 3-2 lead. Serving to go up 4-2, nerves crept in again and Vandeweghe was broken and once again they were back on serve at 3-all.
The frustration was building and when she missed a slice shot into the net, the American broke her racquet and received a code violation warning. Yet, the release of anger settled her nerves and she broke to take a 4-3 lead and held serve to go up 5-3. Radwanska held serve and forced the American to serve it out and she did. A backhand winner on the line won her the match 7-5, 4-6, 6-4 giving her the first hard court victory against the Pole.