 Struggling Gilles Simon was able to pick up his first top ten win of the season at the Shanghai Rolex Masters on Wednesday, with the Frenchman defeating the in-form David Goffin in straight sets to reach the third round.
Both Simon and Goffin were solid in the opening set, with neither man losing serve up until the tiebreak. However, the Belgian, who came into Shanghai following consecutive titles in Shenzhen and Tokyo, began to show some weariness and the Frenchman was able to take advantage. Simon, who reached the final in Shanghai three years ago and beat Stan Wawrinka in last year's tournament, broke twice in the second set to seal an impressive 7-6(4), 6-3 win in just an hour and a half.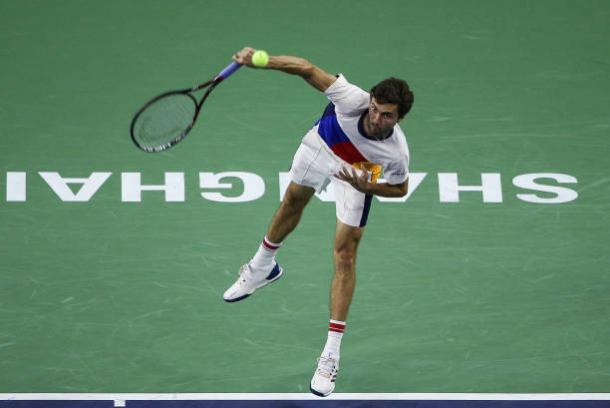 Though it was evident that Goffin, the world number ten following his recent titles, was worn out after such a strong recent run of form, it was undoubtedly a strong performance by Simon, who was able to save all three break points against him and had a fairly solid first serve percentage of 65 percent. He will next face countryman Richard Gasquet for a place in the quarterfinals.
Solid Simon too much for Goffin
Simon has had a fairly poor season overall, with the former world number six now ranked down at 47th in the rankings, though there were some encouraging signs on Wednesday as he was able to convincingly overcome an opponent in good form.
It was, in fact, the Belgian who got off to a slightly brighter start, forcing three break points early on, though Simon was able to save all of them as he remained solid on serve. Following that, neither of the two were really threatened throughout the rest of the set, with a tiebreak eventually ensuing. With very little between them, it was Goffin who cracked under the pressure, double-faulting to hand Simon two set points; the former finalist only needed one as he took control of the encounter.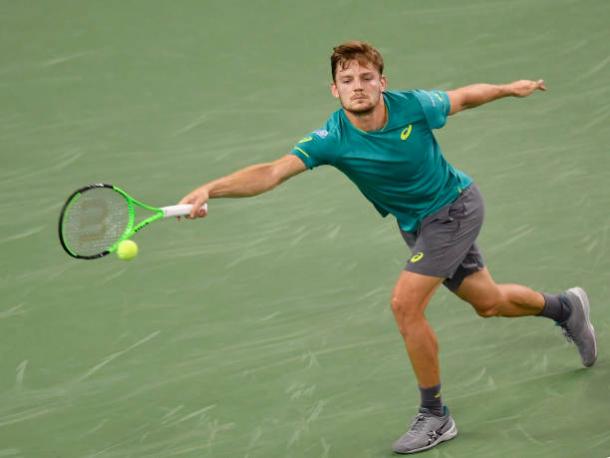 Simon had been very solid throughout the opening set, and that would prove to be the case in the second set as well. With Goffin now looking a little weary after his recent efforts, the Frenchman was able to break early on for a 2-0 lead, and later forced more break points which would have handed him a double break, 4-1 lead. Goffin was able to save them but was unable to create any opportunities on his opponent's' serve throughout the second set. Serving to stay in the match, the Belgian cracked one again, and Simon was able to break to seal an impressive victory.