 Former world number one Andy Murray has undergone right hip surgery in order to fix the issue that has been bothering him for the past number of months. The 30-year-old has not played a competitive match since Wimbledon, despite playing a couple of weeks ago in Abu Dhabi.
The Brit underwent surgery in Melbourne by Dr. John O'Donnell at the St Vincent Hospital. Murray has already withdrawn from both the Brisbane International, which took place last week and the Australian Open, which will take place next week.
The plan for the three-time Grand Slam champion is to start hitting balls again within the next seven to eight weeks. After getting a surgery like this done, a 14-week window will be the guide for the Brit to get back on court.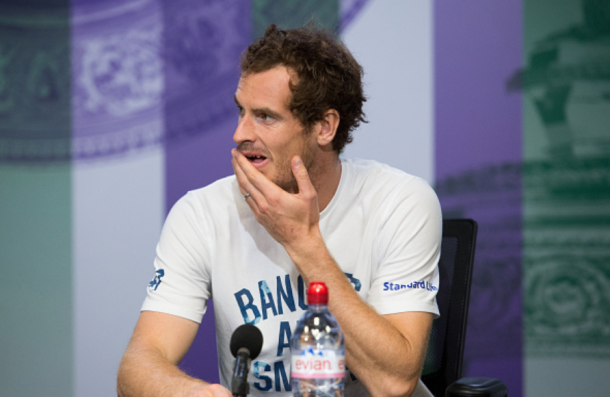 Murray Speaks
Murray says that he's very optimistic about how the surgery went because Dr. John O'Donnell was very happy about it. He added that he's not finished playing yet and will be back competing at a high level.
The Brit hopes to return to tennis in time for the grass-court season but will definitely be playing it safe by seeing how he feels before he returns. O'Donnell said that Murray's hip would be better than it was a year ago, and that was when he was world number one.
Murray finished it off by keeping positive and saying he'll keep a light schedule.
"I'm certainly not going to be putting in the same amount of tournaments and effort to try to get to number one in the world. I'll be playing a reduced schedule, and then focusing more on trying to win major events and big tournaments rather than trying to achieve certain ranking goals.
I've been fairly competitive with top-50 players in the world in Brisbane when I'm struggling to move, and I made the quarter-finals at Wimbledon when I literally couldn't walk and was in so much pain. So if I can get myself to 95% of my best, I believe that's enough to compete at the highest level. No question.
The rest of my body feels fantastic. I feel really, really good physically apart from this one issue. The surgery allows me to extend my hip well, and I'll be able to sprint."