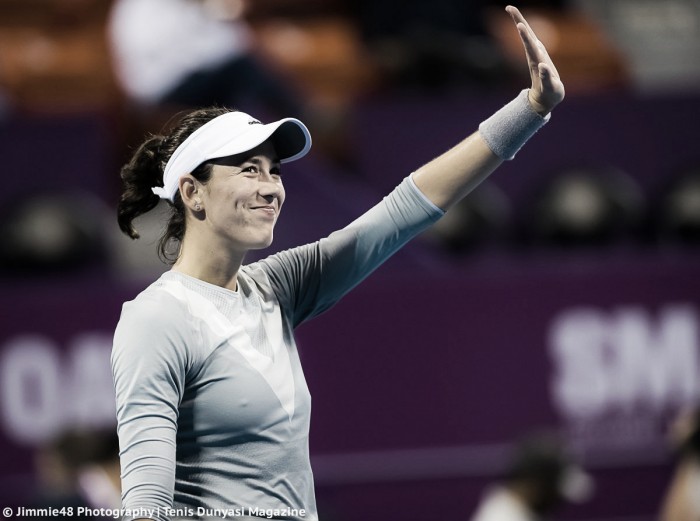 Garbiñe Muguruza claimed another excellent win at the 2018 Qatar Total Open after she outclassed the unseeded yet tricky Sorana Cirstea in the third round, defeating the Romanian in straight sets for a place in the quarterfinals. Prevailing in straight sets after little over an hour of play, Muguruza was destructive in her play while Cirstea had too many leaky errors throughout.
With this win, the Spaniard extended her one-sided head-to-head record against the Romanian to 3-0, not losing a set more than four games in the process. Furthermore, she will now face a tougher challenge in the last eight, with a fellow top-10 player and seventh seed Caroline Garcia awaiting.
Muguruza dominates the first set
Cirstea had a flat start to the match as she failed to gain the rhythm on her strokes, misfiring consistently which gave Muguruza the perfect love break in the opening game. Both players had similar aggressive styles of tennis, but yet their performances had a drastic contrast. It seemed as though the Romanian failed to clean the lines, as seen in her high unforced error count of 14 in the first set.
Within a blink of an eye, Muguruza powered herself to a commanding 3-0 lead despite facing some troubles early on. Impressively, an unbelievable 16 consecutive points won by the Spaniard clinched an opening-set bagel after just a mere 22 minutes.
Cirstea improves but Muguruza closes out the win
The world number four extended her streak to 19 straight points, though Cirstea finally stopped the rout with a confidence-boosting volley winner. Nonetheless, Muguruza continued steamrolling through the encounter, opening up a convincing 6-0, 2-0 lead with the finishing line in sight.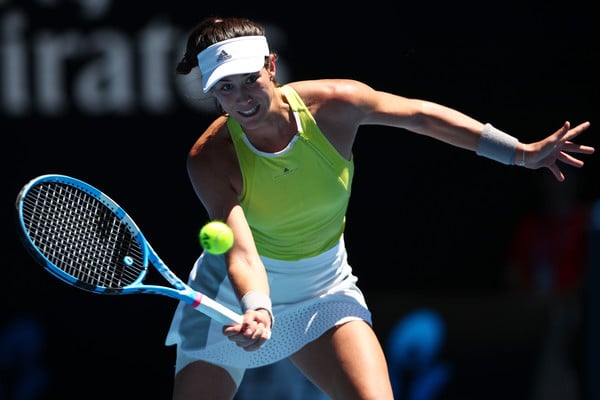 A spirited service hold from the underdog finally got her onto the scoreboard after multiple tries, though she could only have a short-lived celebration as Muguruza kept up the high level of her play, earning a double-break lead before putting herself just one game away from the win.
Nerves came in play during the crucial moments, and despite how close she was to the victory, Muguruza just could not step over the finishing line while Cirstea pounced on her chances, rattling off three consecutive games in quick-fire fashion. Rebounding from the loss of momentum, Muguruza was composed and managed to comfortably serve out the match after just an hour and four minutes of play.
Match Statistics: Cirstea was too erratic
It was a devastating match played by Cirstea as she astonishingly threw in a whopping 43 unforced errors within just 64 minutes of play. Winning just 34 points throughout the encounter (and just eight in the first set), the Romanian put up a shocking performance which was certainly below her standards and expectations.
Whereas, it was a decent win for Muguruza despite hitting just eight winners and 16 errors. Nonetheless, that was a flawless opening set where she just made one error and sealed her first bagel victory of the year.