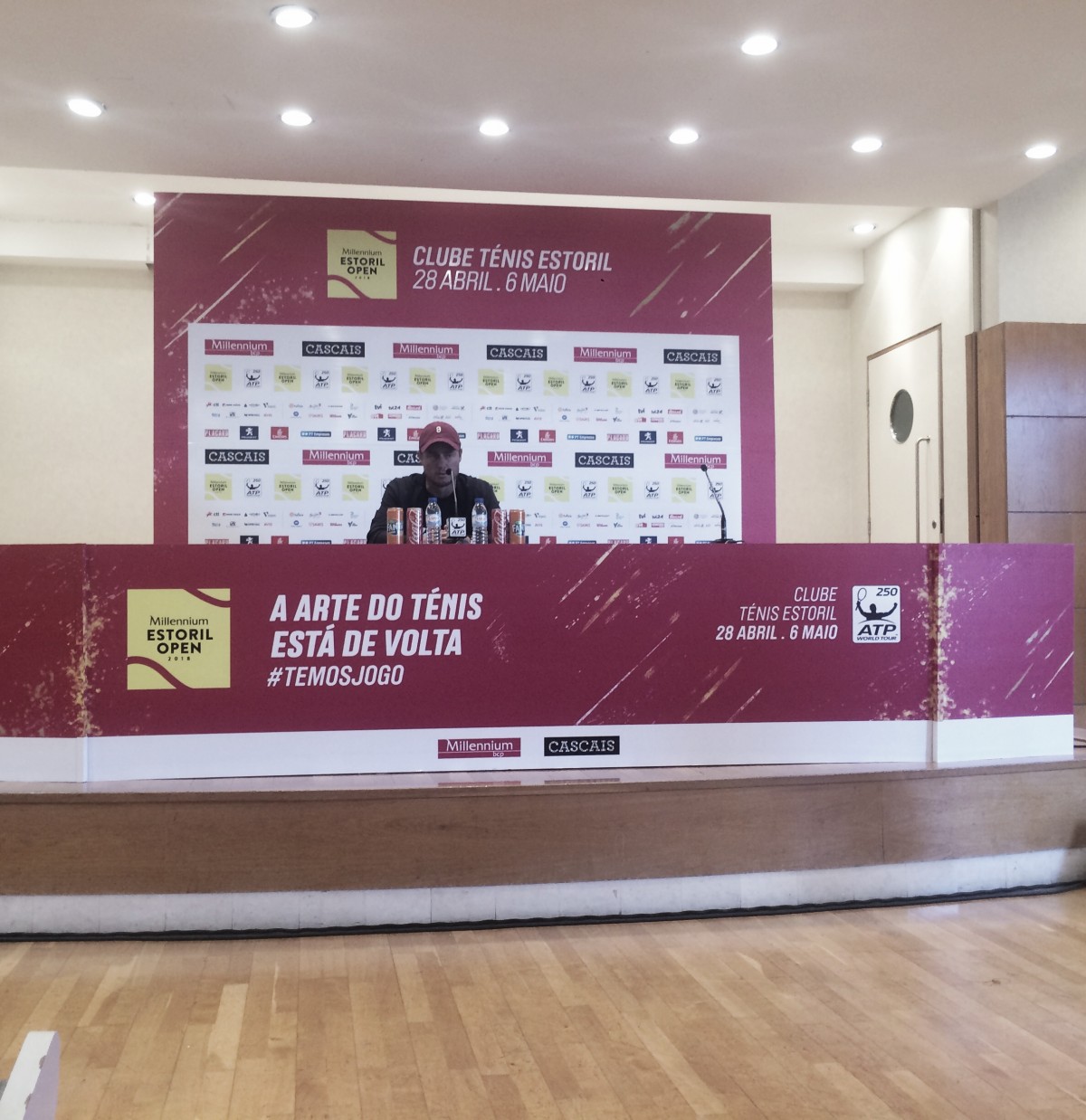 After the matches of the qualifying first round, at the Millennium Estoril Open, some players talked about their matches. At the end of the afternoon, Lleyton Hewitt came to the press conference room and answered the questions of a few journalists.
Lleyton Hewitt
Lleyton Hewitt announced his retirement in 2016 and now he is back to play some doubles. He will pair with Alex De Minaur and the journalists were curious to know what made him play doubles in Portugal this week. He was also asked about his plans for the rest of the year.
"I don't know if I ever retired from doubles. Since I stopped playing at the Aussie Open, I've played a couple of doubles matches, a couple of doubles tournaments, for different reasons and situations, at the time. And then, I played with a good mate of mine, Sam Groth, at the Australian Open earlier this year. We actually played really well, I was surprised how well I played. I enjoyed it as well, and so for me, to get the opportunity to play with a kid like Alex as well, who I know it means a lot for him to get the opportunity to play with me this week as well. He's based in Spain, he has grown up playing on clay a lot as well. For his friends and family to get to come and watch, it's pretty special. Alex is a good kid, I really enjoy working with him and trying to give him some knowledge of things I went through because he just turned 19 and I was on the tour for 20 years as well, so it's a lot of experience that I can pass on to him, but for me it's about going out there. I'm still pretty competitive when I get out on the court. I don't know what other events I´ll play this year but I'll certainly be playing some.", said the former ATP world number one in a long answer.
Apparently, Hewitt doesn't regret his decision to retire from singles: "You miss the big tournaments obviously, playing in Grand Slams, there is something pretty special about going out there and playing in those events. For me, I didn't... at that time in my life, to do it week in and week out, what you need to do, especially for singles is amazing and where my life was at, with my wife and kids and my body as well. I actually feel like after I took probably six months of not doing a lot after I first stopped, my body all of a sudden started to feel a lot better. So actually my body feels a lot better than I did when I went into my last Australian Open, and I think it showed, probably in how I played the doubles this year at the Australian Open."
Other statements
Three Portuguese players who won today talked to the press about their matches.
João Domingues defeated Alessandro Gianessi and after being asked on how was he able to handle the rain interruptions and on how was his match, he told to the journalists: "Yes, I think it was the first time in my life that I went there on court four times to resume the match. It's not easy for any player, we have to pay attention all the time, to be always ready. I warmed up like ten times in addition to the four times I stepped on the court. It was supposed to enter the court, but then not anymore. The updates are always every half hour, [I didn't know] if I would eat or not. It's a tough management to do, but I think I was able to be calm and mentally good when it was time to play, and that's the most important."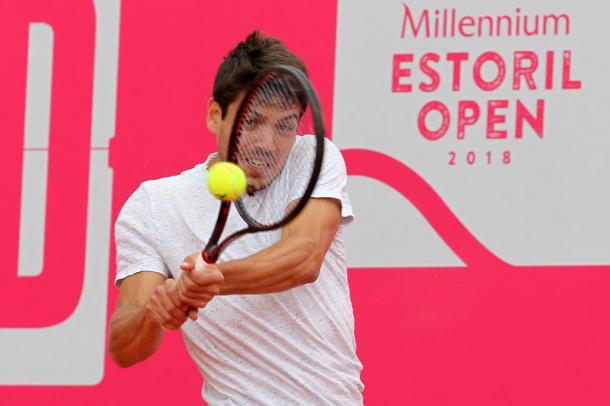 Frederico Gil, ranked within the ATP top-65 in 2011, outlasted the eight seed Kenny de Schepper 6-4 1-6 6-4 and the media asked him about how it feels to be back winning at the ATP level and how was the match. He said: "Firstly, I think I did a good match, I've been improving a lot, I feel I'm coming back to a good shape and I need more matches, more wins. I feel that I'm clearly improving. It feels always great to play here at the Estoril Open, at home. I like it, it motivates me. It's a bigger tournament, there are better conditions, more money, the ball speed is higher, so it's a different motivation and that makes the match more intense and for me, sometimes, it's easier to play here than in Futures tournaments. I'm happy."
João Monteiro defeated Stephane Robert and was losing 1-5 in the third set. He won the match 6-3 6-7(5) 7-6(4). Monteiro was asked about what made him had that final strength to come back​ and he said: "Nor do I know. I was two points away from the win in the second set, in South-America I was two points away two against Andreozzi, I started thinking about it a little bit and then losing that set it was very difficult for me to start the third set. I felt I was with less energy, but after that, he slowed down a bit and from 1-5 on I got some energy and the crowd too. It was a good atmosphere so I started to fail less and that was the key."