 World number one and huge favorite Simona Halep suffered a huge scare in the opening round of the 2018 French Open as she overcame a slow start to oust the dangerous and recent Nuremberg finalist Alison Riske to triumph with a 2-6, 6-1, 6-1 scoreline after an hour and 34-minutes of play. Halep was looking listless in the early stages but managed to rebound and earn the confidence-boosting win in three sets.
It was a tale of two cities for the top seed, having played a disastrous first set which saw her hit just four winners alongside 16 unforced errors while Riske was the clear aggressor, blasting 13 unreturned shots past the world number one. However, it was a terrific comeback by Halep as she had a positive winner-unforced error ratio in the rest of the match, losing just two points behind her first serves. Riske's game completely crumbled as she lost the momentum before winning just 22 points in two sets.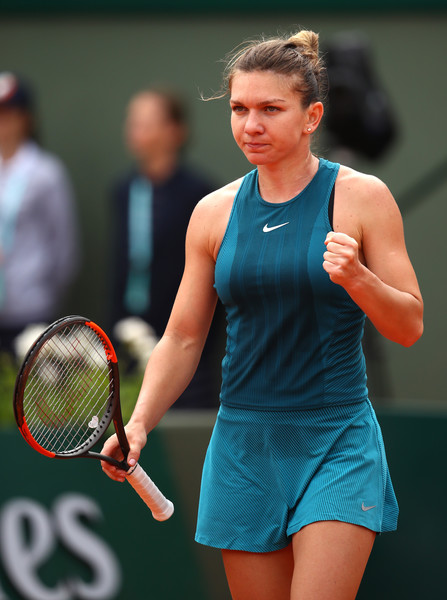 Riske stuns the world number one
It was a tricky service hold from Riske to start the match as her formidable forehands proved to be too much for Halep, who did not look too involved early on. The Romanian seemed to have a slow start and she was starting to get overpowered while Riske grew in confidence after every point she won. Another marathon game followed but this time it was the American who prevailed as she converted on her fourth break point after Halep sent yet another forehand wide.
Halep was attempting to be aggressive and dictate play but often enough, it backfired on her as it resulted in a countless number of unforced errors. Some solid baseline work from Riske then helped her consolidate the break in comfortable fashion, opening up a commanding 3-0 lead. Unexpectedly, errors continued to frustrate and overwhelm Halep as she completely lost the plot, and was unable to find her rhythm as she soon found herself down 0-5 15-30 within a blink of an eye.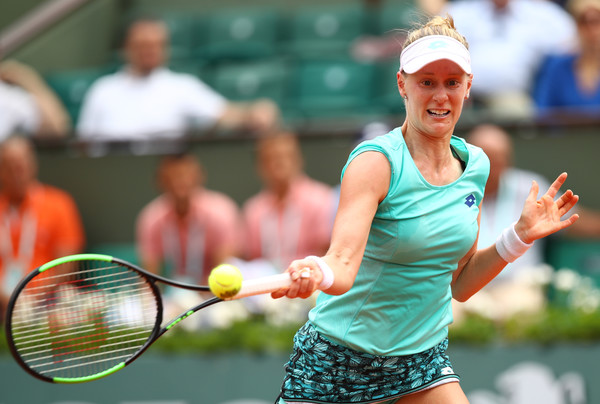 However, after what seemed like an eternity, Halep finally managed to swing freely and played like she had nothing to lose. She started cleaning the lines and immediately fought back to lessen the deficit, grabbing a break back and found herself standing a good chance of mounting the improbable comeback. A slew of unforced errors, though, stopped her run and gifted Riske a set point on the return. Yet another error, Halep's 16th of the set, allowed the American to claim the first set 6-2 after a mere 39 minutes of play.
Halep produces an incredible reply
Stunningly, Halep found her gear and never seemed to be stopping after storming out to a commanding 5-0 lead having rattled off 20 of the opening 25 points within a blink of an eye. The Romanian world number one was taking the initiative and stepping up more often, firing on all cylinders as she committed just five unforced errors throughout the set.
Riske lost the confidence in her game and started misfiring all her shots as Halep controlled the proceedings without facing any troubles. Soon enough, she had the golden opportunity to serve out the set without losing a game. However, some inspired play from the American saw her continuing to put up a tough fight, coming up with some impressive forehands to retrieve a break back. Nonetheless, Halep was not affected by the mini slip-up, as she immediately broke back to claim the second set 6-1 after just 26 minutes of play.
Halep seals the perfect comeback win
It was one-way traffic for Halep as she continued to stamp her authority across the court, storming out to a formidable 3-0 lead having lost just four points in the first three games. A tough and physically-draining game featured many long rallies and Riske was able to gain the confidence-boosting service hold as she seemed to have regained partial confidence in her forehands.
Ending the match in the best possible way, Halep claimed 12 of the last 14 points in the match as she clinched the impressive comeback win after just 94 minutes of play, looking in top form after recovering from the devastating slow start, winning 14 of the last 17 games from 0-5 down in the opening set.