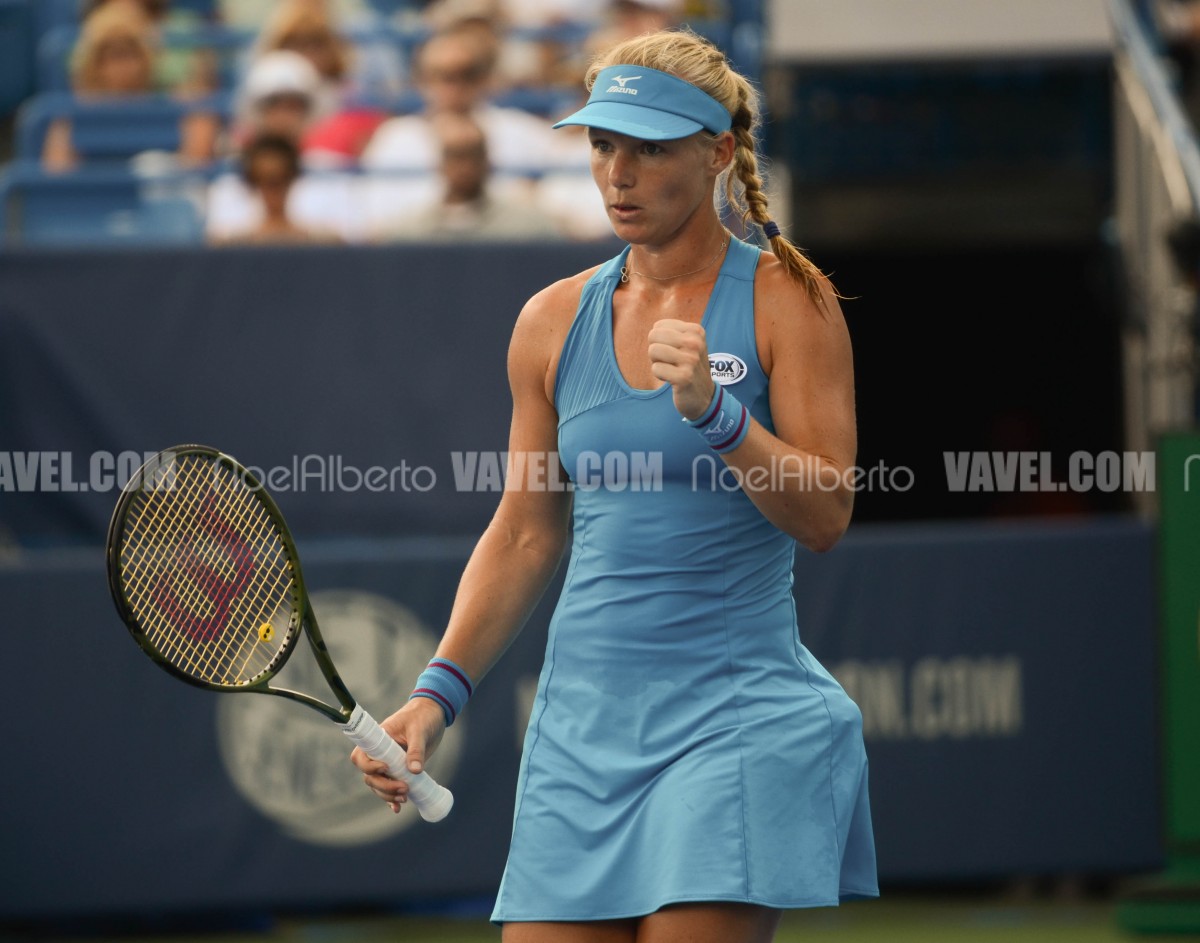 Semifinal Saturday at the Western and Southern Open kicked off with Kiki Bertens against Petra Kvitova for a spot in the final. The two had just played over a week ago in Montreal with the Dutchwoman picking up the victory in windy conditions.
This time in the heat of Cincinnati, Bertens overcame a set deficit to book her spot in the biggest and first hard court final of her career, defeating Kvitova 3-6, 6-4, 6-2.
Kvitova Overcomes Errant Start To Take Set
The opening service game for Bertens was anything but straightforward, saving two break points which were saved off of errors from the Kvitova racquet. Bertens went on to hold, escaping the pressure put on by Kvitova.
The erratic play from the Czech continued, knocking two unforced errors to start the fifth game which left her behind 0-30. Kvitova saved both, with the last one coming off a forehand winner. The inconsistency continued from Kvitova, giving the break to Bertens for a 3-2 lead.
Going a break down was no problem for Kvitova, who continued to play her brand of tennis and cut down on the errors in her return game, breaking back for three apiece.
Bertens was down 0-40, trying to level the set at four-all. A couple of errors from Kvitova got it back to 30-40 before a second serve fell right into Kvitova's wheelhouse as she hit a beautiful backhand return winner to go up 5-3.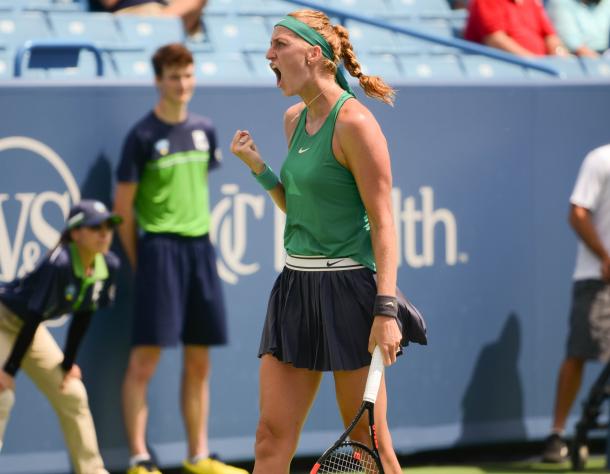 Topsy-Turvy Second Set Goes To Bertens
Bertens took early control of the second set after breaking immediately. The wayward play from Kvitova came back to give the Dutchwoman the early break. Bertens saved break point before consolidating for a 3-0 lead.
Kvitova rallied to bring it back to 2-3 after breaking Bertens' serve. From then on, both players exchanged breaks for a run of six games. The set was capped off with a double-fault from Kvitova.
The Czech had just broken for 4-5 but those errors came creeping back in. The set finished off with a double-fault from Kvitova as Bertens leveled the match at a set apiece, taking it 6-4.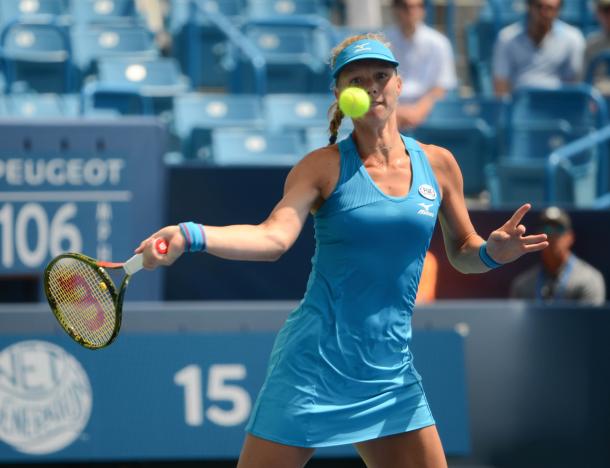 Bertens Books Spot In Final
The opening of the third set found Bertens attacking the Kvitova serve. The eighth seed could not find a rhythm off the ground to start as Bertens quickly got out to a 3-0 lead. On the first sit down, Kvitova called her coach over
The server remained in control after that first break, but the eight seed needed to conjure up something in order to extend the match. A poor drop shot from Kvitova set up a forehand down the line to put Bertens two points from the match at 5-3, 15-30 up.
Another double-fault from Kvitova set up double match point with Bertens booking her spot in the final after the Czech knocked a forehand into the net.