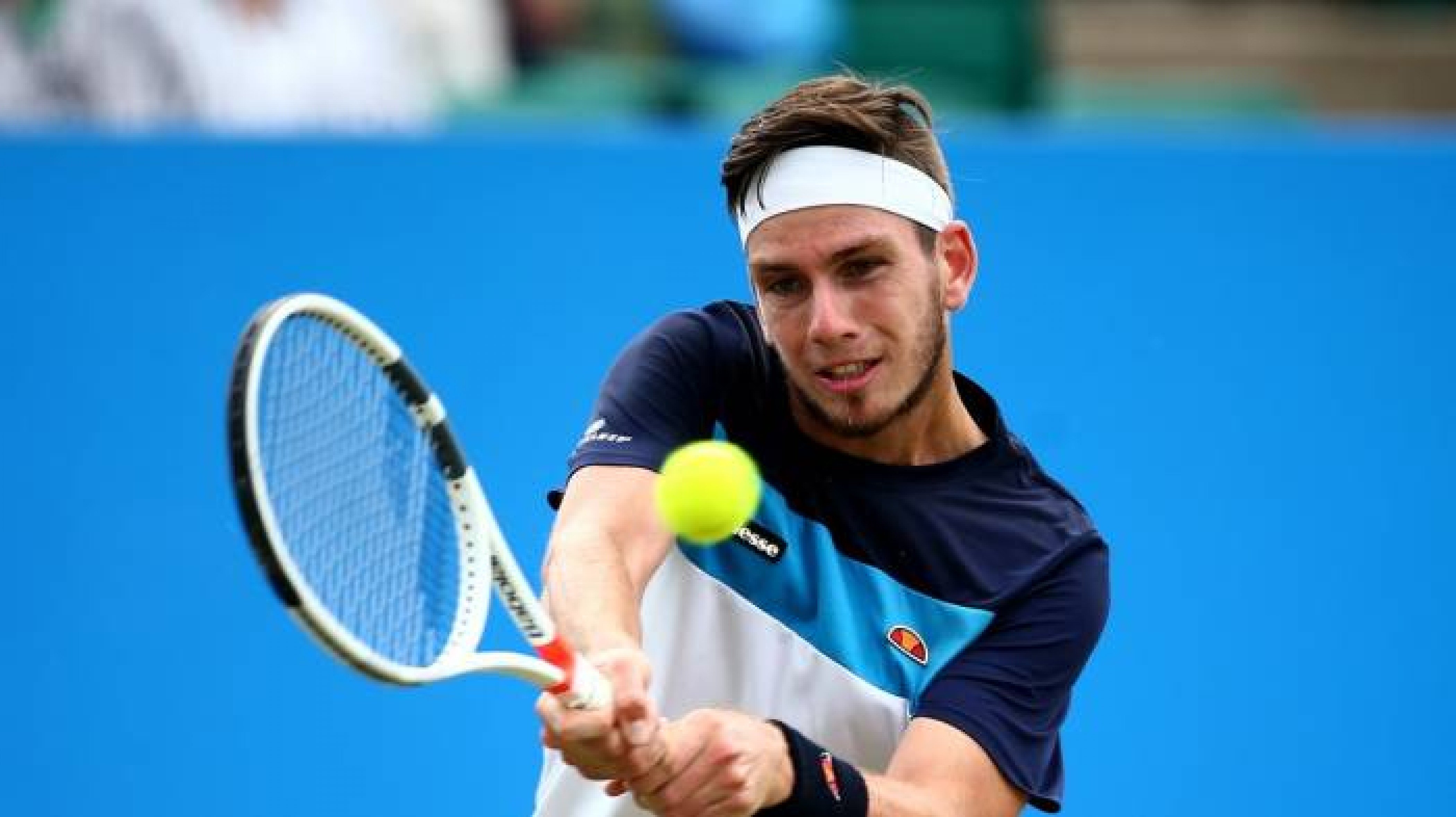 Great Britain's Davis Cup captain Leon Smith stressed before the tie that his side "did not want to be on the sidelines" during the inaugural 18-team Davis Cup finals next year and his charges went a long way in increasing their chances of participation in its debut year.
That was thanks to the efforts of Cameron Norrie, who exorcised the demons of Friday night to dispel the stand-in Sanjar Fayziev, 6-2, 6-2, 6-0, in a decisive fourth rubber against Uzbekistan in the World Group play-off. The victory means Great Britain will be seeded in next year's qualifying round.
Change of plans
The announcement was made an hour before play began that the Uzbekistan number one, Denis Istomin, had withdrew from his tussle with the Brit due to an ankle injury. Istomin has played 19 matches since the end of July and had already logged nine sets this weekend, including an energy-sapping doubles rubber against Jamie Murray and Dominic Inglot on Saturday.
His no-show made Norrie's task slightly more straightforward, but the world number 70 lost from a similarly lofty pre-match standing two days previous and was in no mood for a repeat.
"It was pretty different coming in today and having them change the lineup," Norrie said post-match. "But I think I handled it well and I was more clear mentally in my service games. I'm really happy with how I closed out the match rather than letting my opponent back into the match like I did on Friday."
Those nerves which stemmed from his disappointment two days ago were on full show during the opening exchanges, as Norrie was broken off the back of a dismal double-fault. He would break back immediately and the failure of both players to take the set by the scruff of the neck was best encapsulated by the 13 break points which were coughed up between them both.
Norrie, one year Fayziev's junior but with countless more experience at ATP level than the Uzbek, eventually did take authority, fending off the advances of Fayziev to take a 4-1 advantage. The double break followed as the world number 516 wilted while serving to stay in the set and the Brit, clearly encumbered by stage fright, could breath a sigh of relief.
Nerves soothed
Fayziev's last completed victory at a level other than Futures was in May 2017 and his dearth of experience against tour-level opposition was laid bare in a second set which mirrored the previous 47 minutes. He would be broken for a 3-1 buffer before recklessly squandering four break points in an edgy seventh game, and, in the blink of an eye, he found himself two sets and with a mountain to climb.
Norrie could be forgiven for experiencing a bout of déjà vu when he broke in the third set having found himself on the cusp of glory against Jurabek Karimov on Friday evening from a similar position, but the double break ought to have eased any nagging doubts between the ears.
He was now playing with reckless abandon, pulling Fayziev between the tramlines on this stodgy surface, and the clinching victory for Great Britain appeared within his grasp as the Uzbek's shoulders sank. Triple match point was carved out on the 24-year-old's serve and with a flick of his racket, his second bagel set of the weekend was confirmed.
For a tie which was billed by many as futile given there was no relegation at stake, Smith says it could not have felt any different.
"It didn't feel like 'meaningless' match at all," he said after the triumph. "There was an amazing atmosphere and you saw on Friday how much it meant. There were tears at the end of both matches for different reasons and clearly everyone cared about this match.
"What more could you want? It felt like a really important, passion match and that's what it turned out to be."
​Important it could prove to be, as Great Britain could face a lesser light in February in their quest to be among the 18 teams.