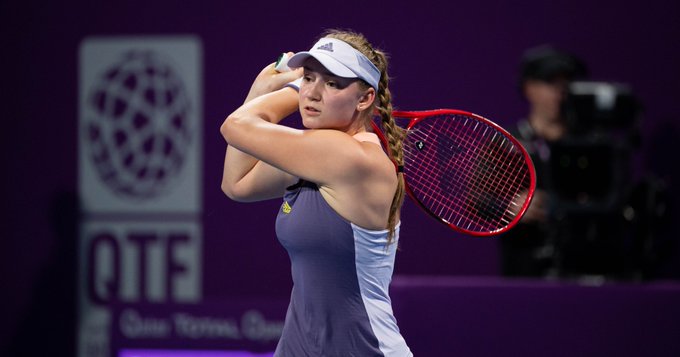 In an exclusive interview given only to VAVEL, I caught up with world number 17 Elena Rybakina as she is competing at the Qatar Total Open and we discussed a variety of topics, including how she has gotten off to an incredible start to the year and how she is handling her newfound success.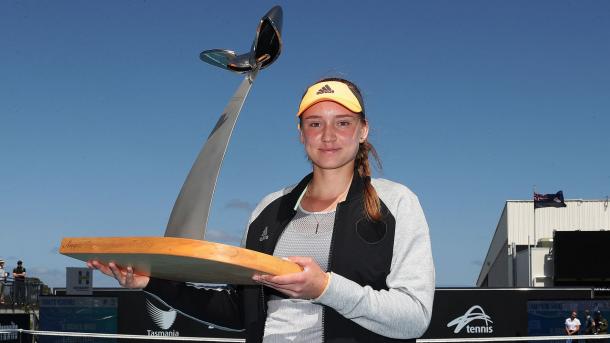 Rybakina talks about what has led to incredible eight-month stretch
Starting with her first career title in Bucharest in July, the Kazakh has reached six finals, picking up her second trophy in Hobart in January. She just recently made consecutive Premier-level finals in St. Petersburg and Dubai.
Q. What do you think has been the biggest factor in your recent success?
RYBAKINA: "I mean, I worked a lot with my coach and I had great preseason and I just worked."
Kazakh talks about what has developed that's propelled her to recent results
With a game that is built for all surfaces, Rybakina discusses what has gotten better for her to achieve the outstanding results she has had since last July.
Q. What has improved in your game the most that has allowed you to win all these matches and reach four finals already in 2020?
RYBAKINA: "I think in last three tournaments I improved my serve because before I maybe only had one good day [serving], but today i'm serving really good and it helps me a lot to win the matches and I think we improved a little bit of everything. We [still] have a lot of things to improve."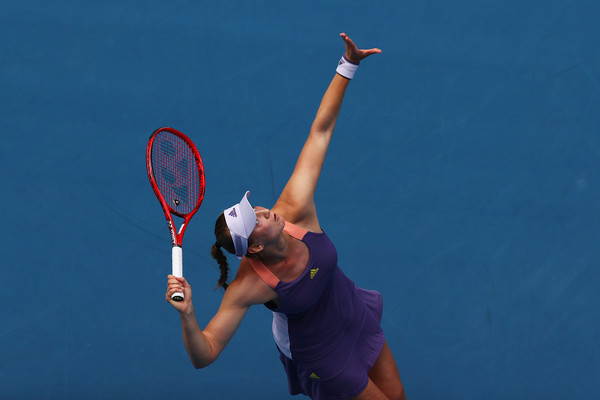 Serve getting even better in the future crucial for Rybakina
At just 20, Rybakina already stands at six feet tall and has an excellent serve to back up the rest of brilliant game, but how she continues to develop that shot going forward will be key in future success for the Kazakh.
Q. Being so tall, is making your serve more powerful you and your team focus on going forward?
RYBAKINA: "Yes, I think because i'm tall I have this advantage and of course I can serve so fast because of this."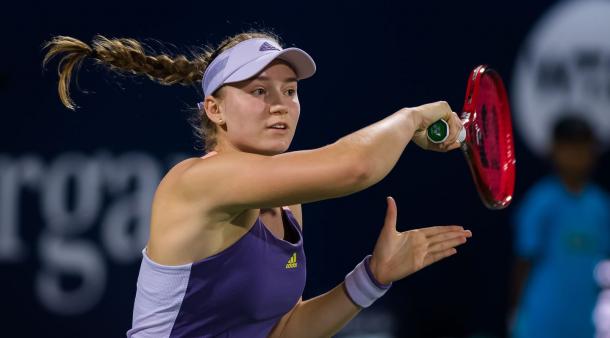 Experience valuable as 20-year old continues rise
With all of this success comes experience and Rybakina has been able to gain plenty of it as she makes her way through these recent tournaments. As she progresses, she will only gain more moving forward.
Q. You've gained a lot of experience being in six finals and winning so many matches since last fall. How do you think you've applied that experience to all of these tournaments you've done so well in?
RYBAKINA: "Yes, I have a lot of experience now, but I [am] just always learning something new. For example, I played one final in St. Petersburg and then second week against [Simona] Halep. Completely different finals and I think I improved. I followed the tactics, so i'm just learning every time."
Tour-leading 21 wins this year coupled with end of 2019 results credit to Rybakina's stamina
As she works her way forward, one thing Rybakina has already shown her rivals is that she has the ability to play lots of matches in very short time spans as evidenced by 26 already contested in 2020.
Q. Do you think your ability to play so many matches and be so successful in such a short amount of time is a credit to how good your stamina is?
RYBAKINA: "Yes, I think fitness first time I had preseason like six weeks, so I felt much better, but also i'm just fighting. It's not easy every time. All matches for like three sets, so I think it's just because i'm fighting and physically, yes."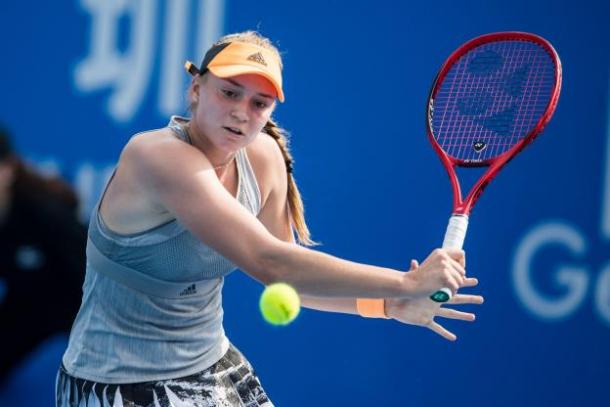 Ambitions for rest of season as Kazakh prepares for continued surge in the rankings
At 17th in the world, Rybakina has three-quarters of the season to make a charge into the top ten and possibly higher, but she is modest in where she wants to go in the immediate future.
Q. What are your goals for the rest of the season? Top 10? Winning a Grand Slam?
RYBAKINA: "Of course, I want to win Grand Slam and we will see. I will try, of course, but, I mean, I think the goal now is to be Top 15, finish the year like this because I started really good, so just to keep playing like this."