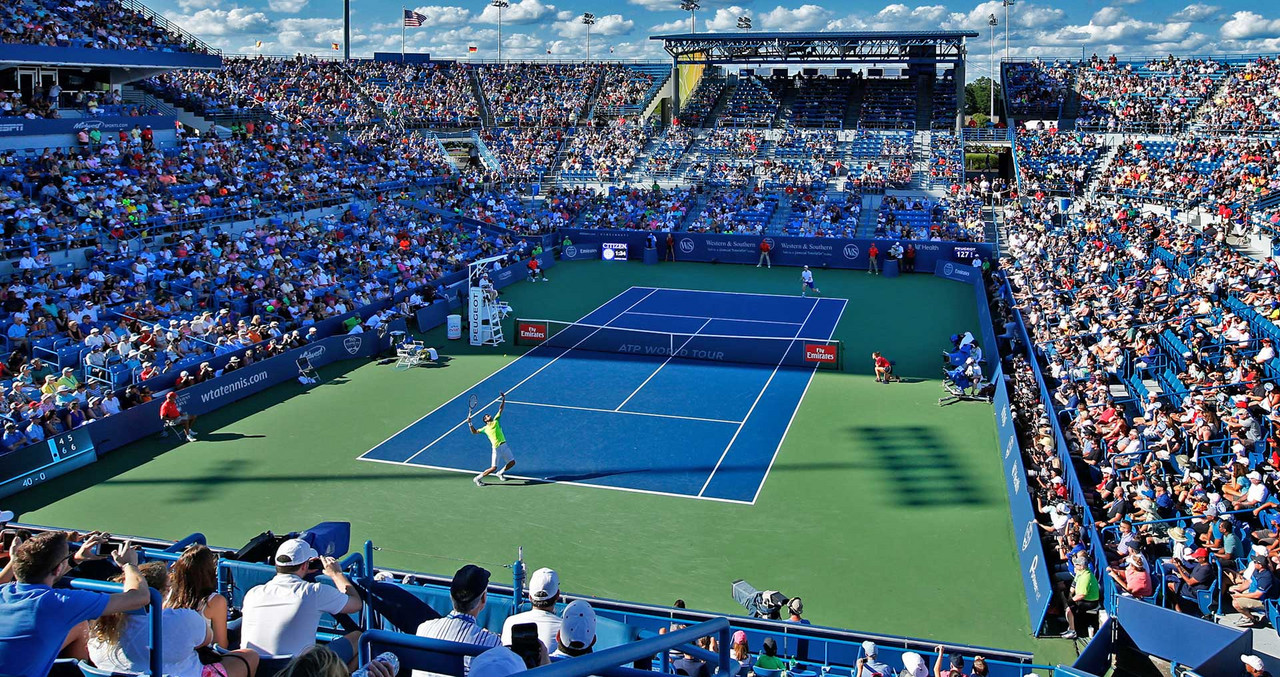 Today the Western and Southern Open released its entry list for its tournament next month. This will be the first tournament to be played since the tour went on pause due to the Coronavirus pandemic. The tournament which is usually hosted at the Lindner Family Tennis Center in Mason, Ohio will now be played at the USTA Billie Jean National Tennis Center due to the COVID pandemic.
Five major tournaments have already been canceled due to the Coronavirus with the Citi Open in Washington deciding to cancel its tournament due to the issues with the travel restrictions and the virus, China basically canceled all sporting events for the rest of the year meaning the four tournaments are off the schedule.
Daniil Medvedev who is the current defending champion is on that list and will try to defend his title. Some other notable players on the list are Novak Djokovic, Rafael Nadal, Grigor Dimitrov, and Marin Cilic who are all previous champions at the tournament.
There are also some next-gen stars in the field including Canadian Felix Auger-Aliassime, Denis Shapovalov, Stefanos Tsitsipas, Alex De Minaur, Alexander Zverev, and Italian Matteo Berrettini. The top eight seeded players will have an automatic first-round bye with 12 players being added through a qualifying tournament that will be held on August 20-21. Four men will also be getting wild cards which will be announced in the next couple weeks while the deadline to enter the tournament is August 3rd.
The US Open will begin three days after the tournament ends.