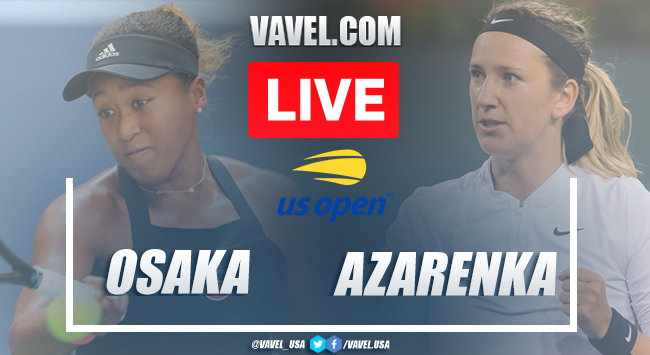 Osaka wins the US Open!
Osaka breaks!
Azxarenka breaks back!
Crucial hold for Azarenka
Osaka digs deep to hold
Osaka breaks!
Osaka back out in front
Azarenka evens it up
Osaka holds to open up the third set
Osaka evens the match!
Osaka a game away from the set
Osaka breaks!
Osaka holds
Azarenka stops the streak
Osaka draws level
Osaka breaks back!
Azarenka breaks!
Azarenka holds to open the second set
Azarenka soars into the lead
Azarenka holds
Azarenka goes up a double break
Azarenka on fire
Osaka on the board
Love hold for the two-time major champion
Azarenka breaks to open the match
Match preview
Head-to-Head
Osaka's road to the final
Azarenka's road to the final
What's at stake
Welcome, everyone!