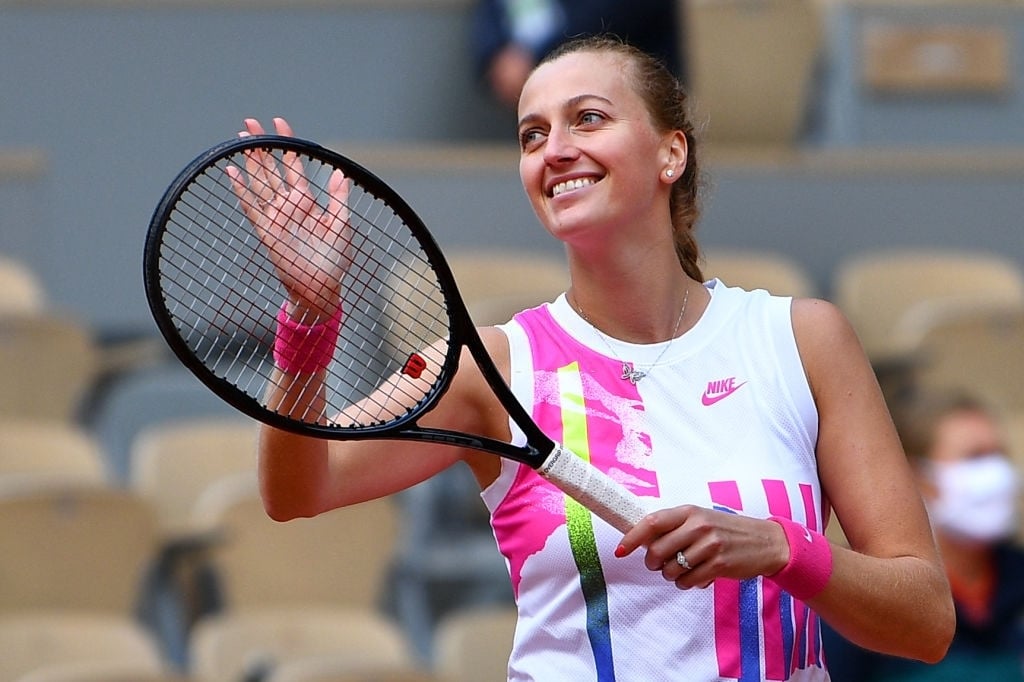 In what was a prospective interesting clash of power and variety, 2012 semifinalist Petra Kvitova saw off first-time Grand Slam quarterfinalist Laura Siegemund of Germany with the loss of six games to secure a berth in the last four of the French Open once more, also matching her best showing of the tournament to date, which she first achieved in 2012, for the first time.
Both Kvitova and Siegemund were the two oldest players left in the quarterfinal stage, but it was the younger Kvitova who employed her first-strike tennis game plan to fruition. The result also will see the Czech solidify her position in her top-10 return when the new rankings are released next week, the double Wimbledon champion guaranteed to finish no lower than eighth.
Kvitova impresses in opening set
Kvitova began the match on serve with a firm statement, winning all points in her first two service games, producing three winners and three aces in that span. Siegemund also started the match on the right foot, hitting two winners in her opening service game to hold to 15. It was in the fourth game where Kvitova put her foot on the gas, carving out two break opportunities, converting her first one to go up 3-1.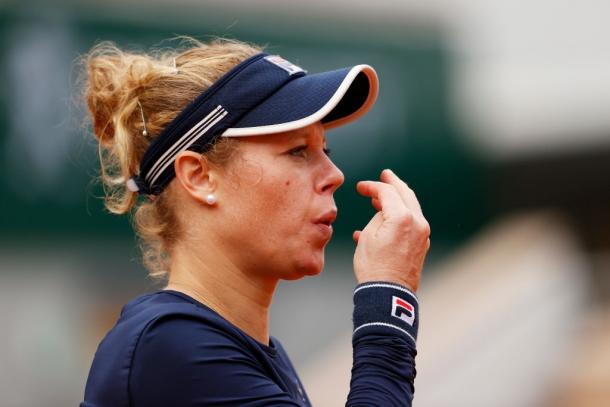 The next game saw Siegemund finally making inroads on her Czech opponent's serve, looking to snatch the break back but the latter was firm, producing a further two aces coupled with two winners to edge out the service hold. The next three consecutive games all went to the server and by now, Kvitova found herself in position to close out the set, doing so with a thumping forehand winner to win it 6-3, in 36 minutes.
Kvitova overcomes a patchy spell for the win
The seventh seed rode her momentum into the second set, racing off to a 2-0 lead in no time, breaking Siegemund besides surrendering just two points to the latter en route. A hold of serve by the German followed suit and it was after this things began to look shaky for Kvitova.
The Czech would serve up consecutive double faults in the next game to hand a break point chance to her opponent. She was able to put that away, and would do the same twice again but the game went to Siegemund in the end as she converts her fourth one successfully to get back on serve.
The pair would exchange a further three breaks of serve. It was the last of those breaks, in the seventh game, which proved decisive in Kvitova's favour as she stopped the streak of breaks next by carving out a service hold to love, thus finding herself a game away from the win. It would take the Czech two match points to run away with the win, doing so courtesy of a Siegemund double fault, after exactly an hour and 20 minutes of play.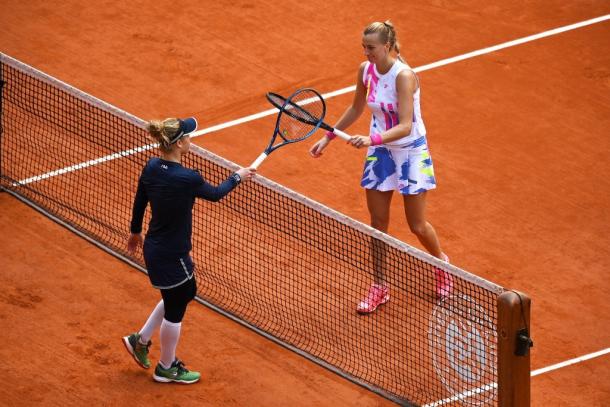 Kvitova's dominant day of serve saw her notch six aces (all in the first set) but that came with four double faults (all in the second set). The Czech won 24 of 31 points on her first delivery, dropping just one such point in the first set alone (14 out of 15), besides recording a 52% success rate on second service points.
Siegemund, despite serving a greater percentage of first serve than her opponent, 60 to 57, won just 59% and 32% of first and second service points, respectively. Kvitova was also solid in the winners department, hitting 22 of them to Siegemund's 12, while keeping her unforced error tally at a low 15 to her opponent's 20.
Up next
Kvitova is next slated to take on her first seeded opponent this fortnight, in the form of fourth seed Sofia Kenin of the United States who is currently ranked sixth in the world.
The Czech, who is in the hunt for her career's maiden top 10 win of this tournament, will also be seeking to maintain her spotless record over the American, and clinch a spot in her fourth Grand Slam final, her first on the red dirt.
Kenin, on the other hand, will be looking to make her second career Grand Slam final, and second of 2020, after her Australian Open title win back in January.