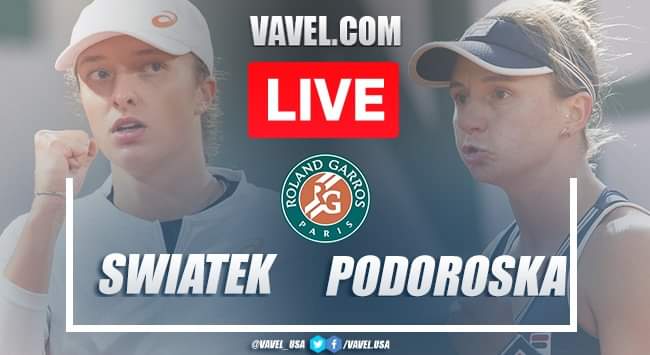 Swiatek into the final!
Swiatek to serve for the match!
Podoroska finally breaks
Swiatek crushing Podoroska
Pole racing to the finish
Swiatek breaks!
Swiatek holds to begin the second set
Swiatek takes the first set!
Swiatek a game away from the first set
Podoroska settling in
Swiatek hanging on
Podoroska on the board
Pole keeps rolling along
Swiatek breaks!
Swiatek escapes her first service game
Kenin or Kvitova await
Head-to-head
Podoroska makes history during run in Paris
Superb Swiatek rolling into semifinals
Welcome, everyone!