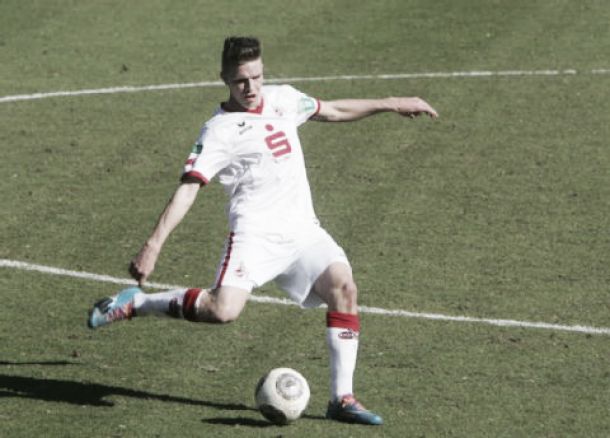 Championship side Brentford have completed the signing of teenage defender Jan Holldack from 1. FC Köln, the club has confirmed.
The 19-year-old joins on a free transfer from Bundesliga side Köln following the expiry of his contract, and he will join up with the London club's Development Squad, currently run by former midfielder Lee Carsley.
Holldack had been with Köln since the age of 15, and had represented his side in both the under-17 and under-19 versions of the German Bundesliga.
The signing is another example of the club's new statistics-based approach to player recruitment which has been brought in by new manager Marinus Dijkhuizen, with Holldack having been thoroughly scouted before being brought in.
The club are happy to have got their man
The club's Head of Football Operations Robert Rowan is optimistic about his new signing, saying that the club are "really pleased" to have him on board as he looks to join up with his new teammates for pre-season training.
Rowan went on to point to Köln's "good reputation for player development", with the club's youth academy carrying the highest-possible rating in Germany as a 'three-star' establishment.
He went on to assure fans that the club believes that Holldack has the potential to break into the Bees' first team, but also that he has the "professionalism and personality" to develop as a player and as a person in London.
Brentford are aiming high
Should he make his way into Dijkhuizen's starting eleven for the new season, he will do so with great expectations as he joins a side which surprised almost everybody in reaching the Championship play-off positions last year.
They were soundly beaten 5-1 on aggregate by Middlesbrough in the semi-final but having reached the top six of the Football League in their first season in the second division, the Bees will be looking to do so again the second time around.
Holldack is Brentford's second signing of the day, after the club announced the arrival of Austrian midfielder Konstantin Kerschbaumer on Wednesday morning.