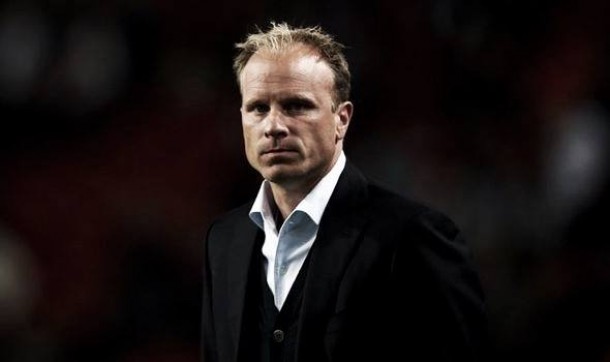 Dennis Bergkamp has dismissed the rumours surrounding him and the Swansea City vacancy.
Following Garry Monk's sacking on Wednesday, there has been countless candidates linked with the job in South Wales, but Bergkamp has ruled himself out of the running.
The current Ajax assistant, he has revealed that he has no ambition of leaving the club at the moment as they pursue a fifth Eredivisie title in six years, having seen PSV Eindhoven pip them to last year's.
Bergkamp not interested
Speaking to reporters in his native Netherlands, Bergkamp revealed that he "currently [has] no ambition to become head coach."
The former Arsenal striker has been Frank de Boer's assistant in Amsterdam for four years now, having been promoted from his role as under-19s assistant in 2011.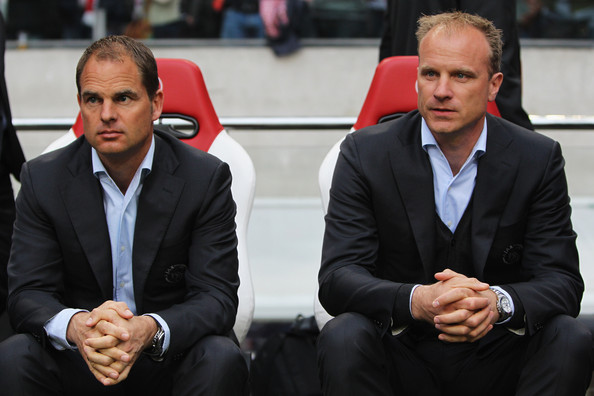 However, he does not want to leave his current position with the club, despite the time for him to move into a greater position perhaps nearing.
The speculation is thus merely nothing but it that it seems, with Bergkamp adding that he has "a job to do at Ajax" and that he sees himself staying at the club for "the next few years" too.
Another canidate rules themselves out
This is now the third rumoured candidate for the Swansea job to rule themselves out of the running this week.
Former Sunderland boss Gus Poyet called the reports linking him to the job "nonsense," whilst David Moyes also revealed that he is not interested in the vacancy - even before Monk was even relieved of his duties.
Regardless of whether those who have dismissed the links are coaches who Chairman Huw Jenkins was eyeing up or not, it will be a big blow to his scouting for a new manager to see another drop out of the race.
The available replacements are now only decreasing in number and making his task much tougher.