 Huw Jenkins has confirmed that Swansea City are interested in Joe Allen.
The Liverpool midfielder, formerly of Swansea, has been in and out of the team at Anfield all season and is expected to assess his future options after Euro 2016, where he will represent Wales.
The Swans made an approach to the Reds in January for Allen, but Liverpool were not interested in shipping him out on loan, with Jürgen Klopp understood to be a big fan of the midfielder.
However, whether that will be enough to keep the 26-year-old on Merseyside this summer remains to be seen, and Swansea are monitoring the situation with a keen eye as it continues to develop, Jenkins has admitted.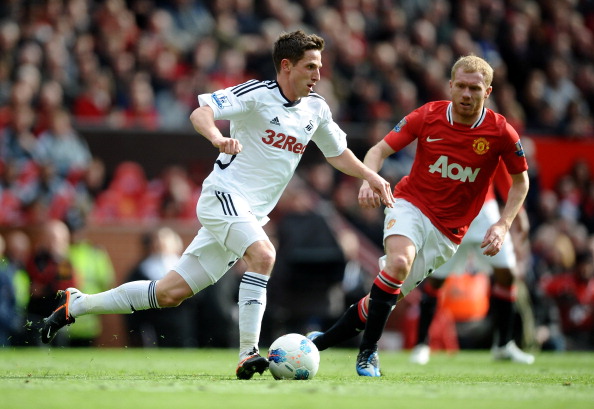 Jenkins concedes interest
Speaking to the South Wales Evening Post, Jenkins didn't hesitate to make Swansea's interest in Allen known.
The midfielder has just one year left on his current contract, and so Liverpool could cash in on him in the coming window to avoid letting him go for free next summer.
As this situation continues to develop, Jenkins said: "Naturally, we are interested in good players like Joe who may be available this summer."
"It has been well-documented that Joe is going to look at his future when he is finished out at Euro 2016," he continued, with Allen potentially to attract even more suitors if he is to perform well with the Dragons in France.
The midfielder's nation have a real shot at reaching the last 16 as well, in a group with Slovakia, Russia and England - the former two certainly beatable, if not the latter as well. With three teams to potentially qualify for the knockout round, this only increases their chances too.
However, for now, Jenkins and Swansea are simply going to "keep tabs on his situation" and just wait and see "what happens later in the summer."