West Ham United manager Slaven Bilic, has said that he is concerned by his sides lack of goals, ahead of Saturday's clash with Stoke City.
On the right path
The Hammers have picked up their form in the past few weeks, with a four-game unbeaten run before their 2-0 defeat to Everton last Sunday. They will look to return to winning ways on Saturday against Mark Hughes' side. However there will be concern that they have only managed five goals in their last five matches despite having numerous chances, but Bilic said that the side are on the right path.
"Yes, we are not scoring many goals and we are creating chances," Bilic told whufc.com. "But, I would rather have us creating chances and waiting for a moment to convert them than not create them at all."
He continued: "We are disappointed with the Everton result but we are on a good path, we are there, and we are going to score goals."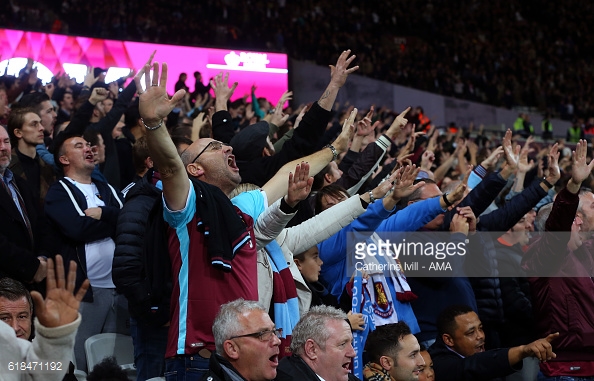 Great atmosphere
Their run of good form came to it's peak with the 2-1 victory over Chelsea, with goals from Cheikhou Kouyate and Edmilison Fernandes cancelling out Gary Cahill's late consolation, and Bilic praised the atmosphere of the fans on the night.
"It was a great atmosphere (against Chelsea)," he said. "We felt really great and also because of that atmosphere we played well, and it felt good because we had the fans behind us so we couldn't ask for a better atmosphere."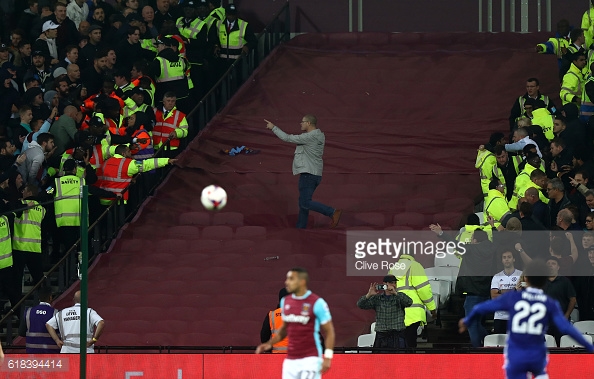 Only so much you can do
However that victory over Antonio Conte's side was marred by crowd trouble towards the end of the contest. This is one of the few problems that have marred the London Stadium in the last few weeks, with the reveal of the increased price of the stadium.
It is expected that the segregation zone will be increased ahead of the visit of the Potters, and the Croatian coach has insisted that the club have done all they can.
"The club have done everything, you can't say there wasn't segregation for the game against Chelsea," he conceded. "There was enough segregation, the gap between our fans and Chelsea fans was obvious."
Bilic concluded: "Now the club's going to make an even bigger gap, and to be fair that's all that we can do."
West Ham United will take on Stoke City at the London Stadium on Saturday, November 5 with kick-off at 3pm BST.