 As he prepares for Tuesday evening's England Under 21's Semi-Final against Germany, Swansea City centre-back Alfie Mawson has set his ambitions to captain both his club and country.
Mawson is currently enjoying a successful post-season summer tournament with the Young Lions as he has partnered Arsenal defender Calum Chambers, displaying leadership abilities that he will be looking to continue into next season with the Swans.
Mawson has quickly developed under current Swansea boss Paul Clement, and the relationship he formed with Federico Fernandez towards the end of last season showed real progress and stability that the club needs at the back as he helped the club retain their Premier League status last season.
Future Ambitions
Mawson has shown his abilities once again during the summer's tournament and his pride has been clear to see, something he believes should be"a given" for any player who is "lucky enough" to wear an England shirt. Mawson stated that he is "very proud" to be playing for his country and he believes it "means as much to him" as it does to the fans and his family.
The defender went on to state how he has an "image of being a young leader" and admitted he hopes he can be the player that in five years time, "young players can come to and ask advice."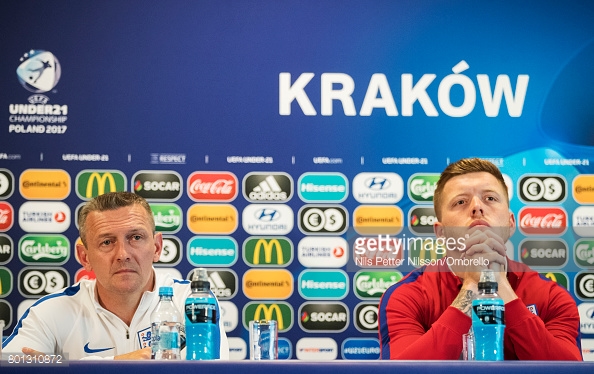 When asked if he would like to become the England captain in the future, Mawson's answer was confident and clear when he said "100 percent." Before going on to add that he wants to be a captain at "club level" and if that ever meant he would have the option of being the captain at a national level it would be a "dream come true."
It is the sort of passion that a lot of England fans have been crying out for from their squad and is something that has appeared to be lacking in the First Team squad in recent years. Yet the younger England squads are currently performing to a brilliant level and showing that the future is bright for the national side and Mawson is hoping to be at the heart of that.