 Carlos Carvalhal refused to comment on speculation linking Sheffield Wednesday with a move for free agent Johan Djourou following his side's disappointing 2-0 friendly defeat to Scottish Premier League side Rangers at Hillsborough on Sunday afternoon.
The 30-year-old defender is a free agent having most recently played for Hamburger SV in Germany in the 2014/15 campaign.
This will raise doubts among Owls supporters in regards to whether he can cope with the demands that Championship football brings after being out of the game for a considerable amount of time.
Asked whether there is a possibility that Djourou could be on his way to Hillsborough ahead of the upcoming campaign, Carvalhal replied: "You know that names of players will talk. If the player does not belong to Sheffield Wednesday, I will not make any comment."
Can Owls finally find a centre-half?
It has been widely publicised how desperately Wednesday need to add to their defensive ranks this summer. Glenn Loovens, Tom Lees, Liam Palmer and Sam Hutchinson are among a minority of players who can play in the centre of defence for the Owls.
However, Carvalhal knows exactly the type of central defender he wants to add to his squad, and this in someways is making it more difficult to achieve.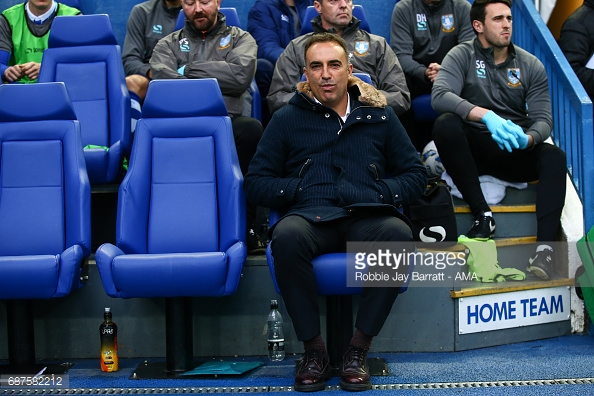 He said: "(They) must have three criterions. One is one against one defensive because if you are not good defence, you cannot play in our team. Another is in The Championship you must have a very good header because if you do not have a good header, you are not a good player to play in The Championship also because that is something very important."
He added: "After, you must be a good footballer because you must be involving the team to link and connect the game because we try to play a good standard of football."
"This is the first three criterions and I must add that a lot of times we put some players out when some players are good with headers but not good with the ball and they are not good one on one. That is why it is not easy to choose player because we know exactly what we want," continued Carvalhal.
Carvalhal also stated how difficult it is to get deals over the line in the current market with the high fees and wages being demanded. However, he remains insistent that the Owls will get what they want before the transfer window slams shut.
He said: "We choose fifteen but we choose fifteen. But out of this fifteen, five are not possible because it is a level that we cannot achieve."
"Then five we went to go but the price is very high to bring the player. They ask (for) eight million, seven million, nine million. We do not have this money for a centre-half," said Carvalhal as his hunt for a centre-back continues.
A busy week ahead at Hillsborough?
Despite remaining coy on talking about individual targets, Carvalhal appeared quietly confident that the club could get some players in before Wednesday's season kicks-off next Saturday against Preston North End at Deepdale.
He said: "Let's see this week if something happens. We are having conversations; last time we were in conversations also. The conversations were not successful in the past with this or that one but we are still in conversations with players and with agents. Let's see if this week we can solve it."​
He added: "Of course we hope that we will solve the problem tomorrow, today or yesterday of course. We try to but the market is completely different."
Westwood "okay" after going off injured
The bumper crowd at Hillsborough was left concerned as goalkeeper Kieren Westwood was taken off injured in the second-half but Carvalhal revealed that he was not seriously injured: "I think he is okay, he was in the dressing room, he was there so that is a good sign also."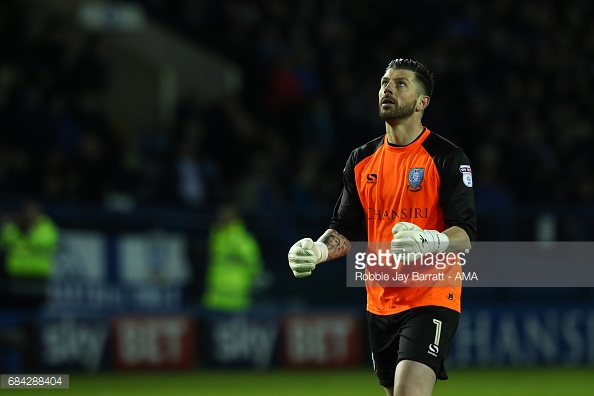 Wednesday have another match against Danny Cowley's Lincoln City from League Two on Monday and this provides another opportunity to get some much needed minutes throughout the squad.
Sam Hutchinson could be involved against the Imps after missing out on the Rangers game with a stomach problem. Carvalhal said: "He felt a stomach problem. He lost three or four kilos. Last days he has been training Saturday and today. Let's see tomorrow so we can operate what he is doing but I do not know if he can be involved in the game (against Lincoln) but he is okay it was a stomach problem."
Wednesday midfielder Kieran Lee was named on the substitutes bench against the Gers but could still face the Imps: "He was there but he was training last two days. Let's see if he can be involved tomorrow. He must progress because as you know he was long time without training. "
However, one player who will not be involved is Palmer as he continues to struggle with an achilles injury. However, it is hoped that he will be back in the near future. Carvalhal said: "He felt a little pain in the game, he came out at break and he is still feeling a little pain in the achilles. It seems not serious but he was out and will be out tomorrow."