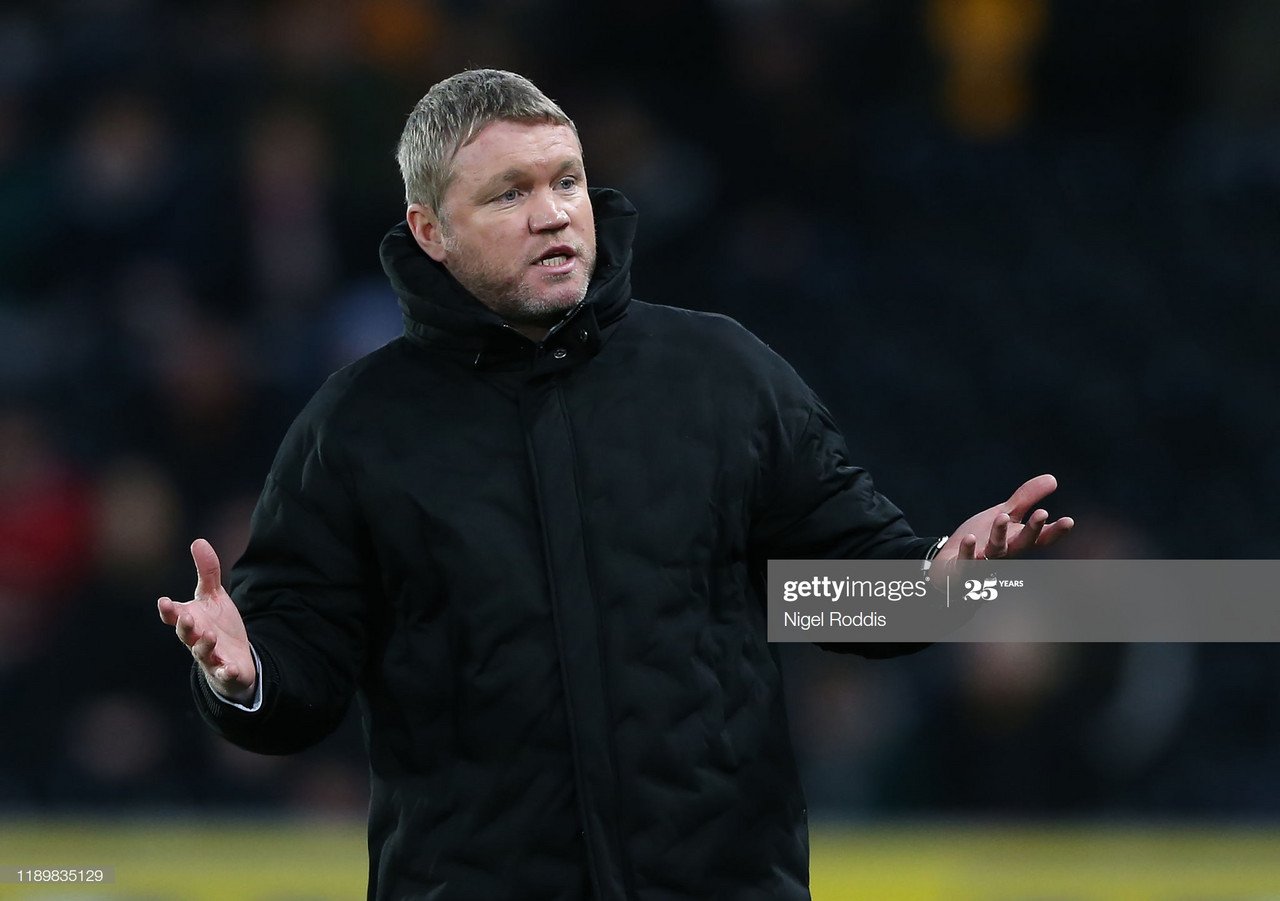 Any hopes that the restart of the Championship season after the lockdown period would see a change in Hull City's form were dashed yesterday, with a disasterous performance against Lee Bowyer's spirited Charlton Athletic side.
Hull's failings were there for all to see. For all the possession and graft, there was no end quality. Mallik Wilks and Josh Bowler often got past defenders, or got into good positions - but there was absolutely no end product from Grant McCann's side. No clear cut chances on goal - apart from Jon Toral's lively cameo in the first few minutes - highlight City's main problem - scoring goals.
Despite this - and much of the chatter on social media was predictably doom and gloom from the City faithful - McCann remained shockingly optimistic for a man in such a precarious position.
"If I didn't have any hope (of staying up), I wouldn't be sitting here talking to you," he told the press after the game. "We've got plenty of hope in the changing room. We know that the players will get better, the more we train, the more the games come on.
"Just today, I think the difference in the game was a set play."
This post-match interview saw much activity from Tigers' fans on social media, who seemed to be adamant that their manager must have been watching a different game to them.
McCann went on, "I think in terms of the whole game, we were in control and the possession stats back that up, my analyst has just told me the entries into the final third everything about that. We just didn't find that killer edge."
"I thought in general play we did pretty well. I think the most disappointing thing for us was our set plays.
Of course we're disappointed, we have to make sure we take the positives out the game, we have eight big games left and its tight. We'll get better and sharper as the games come. We have to analyse this game properly and go again next week.
In an attacking sense it wasn't good enough because we didn't score a goal. The story of the game is they have one chance from a set play and score. In every goal there's always two or three mistakes and that was probably the case today."
McCann may still be publicly upbeat, but many of City's fans will not share his optimism. Starved of a win since New Year's Day in the league, the Tigers now look odds on favourite to go down, along with Middlesborough, who had a shocking result against Swansea City. Others in the bottom half of the table - Barnsley, Charlton - are starting to pick up points, which adds to the Tigers' predicament.
The real question is, should McCann still be in his position? He has plenty of talent in his squad, despite star men Grosicki and Bowen leaving in January. Keane Lewis-Potter and James Scott came on in the second half and showed some flair (the latter linking up with Left Back Callum Elder particularly well at times); most of his Centre Backs are approaching full fitness; Jon Toral - if kept fit and in the game - can make things happen, as can Leo Da Silva when he returns from illness next week against Birmingham City next Saturday. The truth is McCann has one system and one way of playing - and no 'Plan B' when it doesn't work.
If McCann is to win his fans back and get them to share his optimism, he needs to change. Possibly selection, definitely the system. One thing is for sure, though: time is rapidly running out for the Northern Irishman and his hopes of preventing City slipping into the third tier of English football for the first time since 2005.