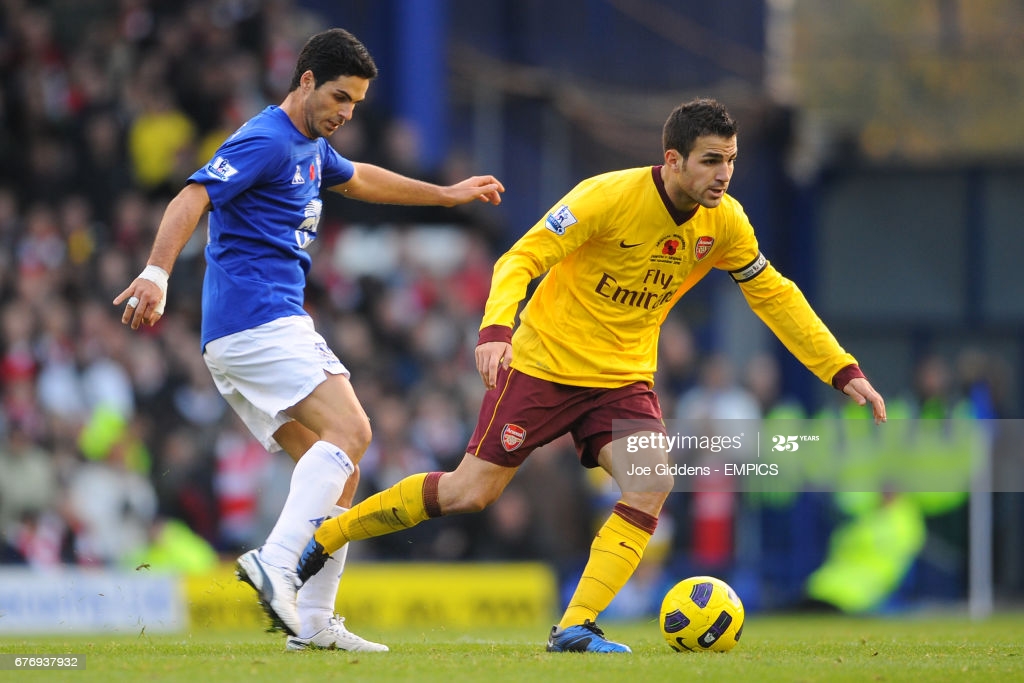 In a recent interview with the Daily Mail; Cesc Fabregas was asked about Arsenal and the recent result in which Aston Villa dismantled a Gunners side.
It resembled more the Unai Emery and Arsene Wenger teams of the past rather than the new resolute Arsenal we have become accustomed to of late.
SAME PROBLEMS RESURFACING?
Many are worrying that like his predecessor Unai Emery - fellow compatriot Mikel Arteta may lose the support of his dressing room.
With questionable decisions causing unrest in the squad; for example leaving Mesut Özil out of the Europa League and Premier League squads and also his insistence to play the under-performing Willian over the in-form Nicolas Pepe.
But ex-Arsenal midfielder has disbanded all rumours that there is any uprising within the team against the Arteta regime.
Speaking in an interview, he explains how the players are ''fascinated by how [Mikel] came in and changed the training ground''.
TOO STRICT A STRUCTURE?
This would support claims earlier this month by Willian that he has been ''learning a lot'' under the fresh faced Spanish coach.
Cesc goes on to praise the Spanish coach's ''methodology [and] how he prepares for games''. This is clear with Mikel. He puts a lot of planning, tactically, into how he wants his team to play.
A rigid structure with a plan for every passage of play and phase of the game with each player having a strict position and role - often praised but as of recently proving his achilles heal at the Emirates.
Overthinking his team selection and tactical set-up has served as a hinderance for Mikel as he looks to build on the successes he achieved last season but the Monaco man insists ''all [he's] hearing is positive'' regarding the dressing room's opinion on their still fairly new manager.
For Cesc the evidence is clear - ''[Arteta] makes it easier for his teams to understand how to attack, how to defend."
The latter is certainly true. Up until last weekend and the disastrous end to the game - Arsenal had the best defensive record in the league (albeit with an astounding lack of clean sheets to show for it).
OPINION
For the newbie manager it is clear he is too preoccupied with the tactical side of his team.
Trying to dictate attacking interchanges will inevitably lead to problems.
Rather than this, but not withstanding the defensive structure he has built; Arteta must now trust his attackers to be allowed more freedom to express their vast talent.
Rather than mechanical patterns of play developed on the training ground - Mikel must now give the keys to the likes of Bukayo Saka, the likes of Willian and Nicolas Pepe, to go out and play free-flowing attacking football: especially at the Emirates Stadium.
Away games have been particularly good this season but it is the home form that is a cause for concern and part of the reason Cesc Fabregas was forced into talking about Arteta's early Arsenal reign.