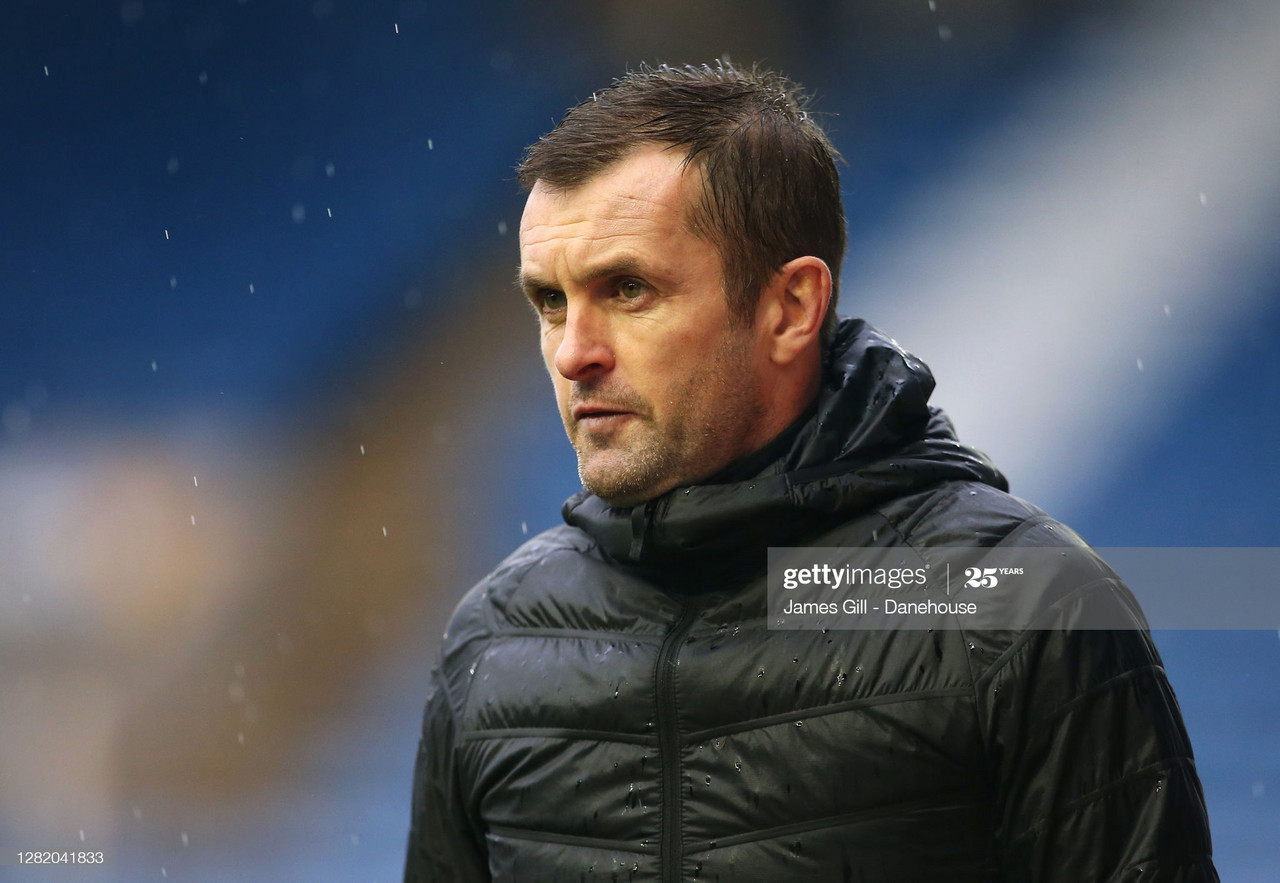 Blackburn Rovers manager Tony Mowbray was unhappy with the performance of the referee after his side came from behind to draw 1-1 with Luton Town at Kenilworth Road.
"Some strange refereeing decisions didn't help our cause. I'm not sure about the accountability of officials in the league. I don't know who looks at those decisions and says 'What are you doing?' Goodness me, there was a lot of stuff I was having to shout at today that I thought was wrong."
Mowbray gave credit to Luton's resilient backline, who prevented Blackburn from adding to their league-high tally of goals this season.
"They don't take chances at the back. They're a growing team, they're having a decent season. We can't be as fluent as we have been for most of the season every week. When you play against teams who play a different brand of football…every football match is different in this league. I'd prefer to stand here talking about a 2-1 victory than a 1-1 draw."
With Joe Rankin-Costello coming off with a hamstring injury, Mowbray reiterated his support for the five substitution rule now in place in the EFL:
"I think the EFL should have five substitutions. The squad will be stretched all season. The game dictates – just because you have five, you don't have to use five every game. But it helps."
Hatters boss Nathan Jones echoed Mowbray's support:
"Today it wasn't [so important] but it will be on Tuesday, and next Saturday, and next Tuesday, and next Saturday and next Tuesday…! It's a crazy fixture schedule, so to be able to do that, and freshen stuff up, makes it a sensible decision. The world has changed, so for football not to move with the times would be silly. To be at full stretch and continue to persevere, something would break."
Jones was pleased with his side's performance, despite frustration over the goal they conceded:
"The manner [of the equalizer] really disappoints me because it was a carbon copy of the goal they scored [in July]. It's disappointing that we didn't learn from that, so that's a learning curve for us.
It's a point – we'd have liked three but it's a point. Its all about picking points up when you can. For sixty minutes we were very good today. It's something to build on.
We're showing now that were not just a solid side that can defend. We're evolving as a team that can be slightly more expansive. If we came out and tried to be the best team in this division, there's potential to get hurt. We don't do that, but we're evolving. We'll get there."