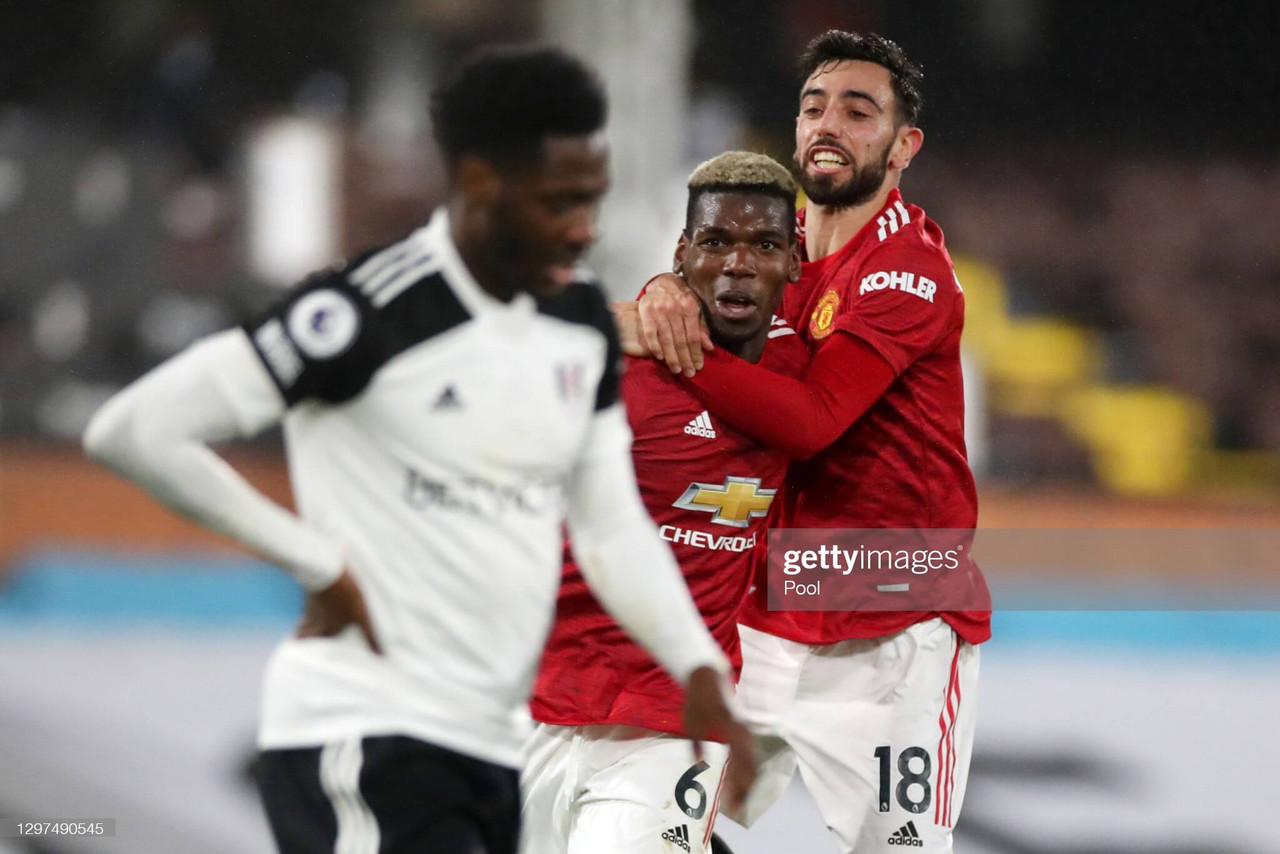 Manchester United ran out 2-1 winners away to Fulham thanks to a stunning winner from Paul Pogba.
The win extends United's unbeaten league record to 13 games, and their away record to a whopping 17 games unbeaten, the longest the club have managed since 1999.
Their 13-game streak includes 10 wins, a run which has propelled them into first position in the Premier League.
While their streak may be impressive, it would appear the nature of these wins are grabbing most of the headlines.
Winning Ugly
Of those 10 wins, six have been by just a one-goal deficit, while five of the 10 wins have been secured after going behind first.
It is becoming clear that Ole Gunnar Solskjaer is building a team which relies less on their individual brilliance, and more on mental strength and an immense sense of unity within the squad.
The scenes of jubilation that could be seen following a seemingly routine win over Aston Villa was a clear sign of the most harmonious squad United have assembled post-Sir Alex Ferguson.
Paul Pogba's ressurgence
No one typifies this unity more than United's record signing, Paul Pogba. Just a month ago it appeared the Frenchman's time at Old Trafford was up following brewing tensions between fans and his agent, Mino Riaola, after comments were made to the public.
However, under Solsjkaer's leadership, Pogba has turned his fortunes around following some exemplary performances on the pitch.
With three goals in the past month, Pogba's output is improving drastically. But it's not just the number of goals which is impressive, it is the manner in which they were scored.
Pogba's first against West Ham was a stunner from thirty yards to square the game up and relieve pressure on a stretched United defense. Following his equaliser, United went on to win the game 1-3.
Pogba's second was a stunning volley away to Burnley to break the deadlock with just 20 minutes to go in a game United had to win in order to go top. This goal ultimately won United the game and put them three points clear of rivals Liverpool.
However, Pogba's finest hour came in the recent win over Fulham, in which another sublime long range effort put United 2-1 up after an hour of nervy, tense action from which the result could have gone either way.
Goals aside, Pogba's performance in a deeper role alongside Fred was astounding. The World Cup-winner completed 85% of his passes as United poked and probed through Fulham's stubborn backline, while making nine ball recoveries, often at hand to break up dangerous looking counter attacks from Fulham's tricky front line.
It is clear Pogba is currently in one of his best spells of form since joining the club in 2016, form which has been reflected across the whole team.