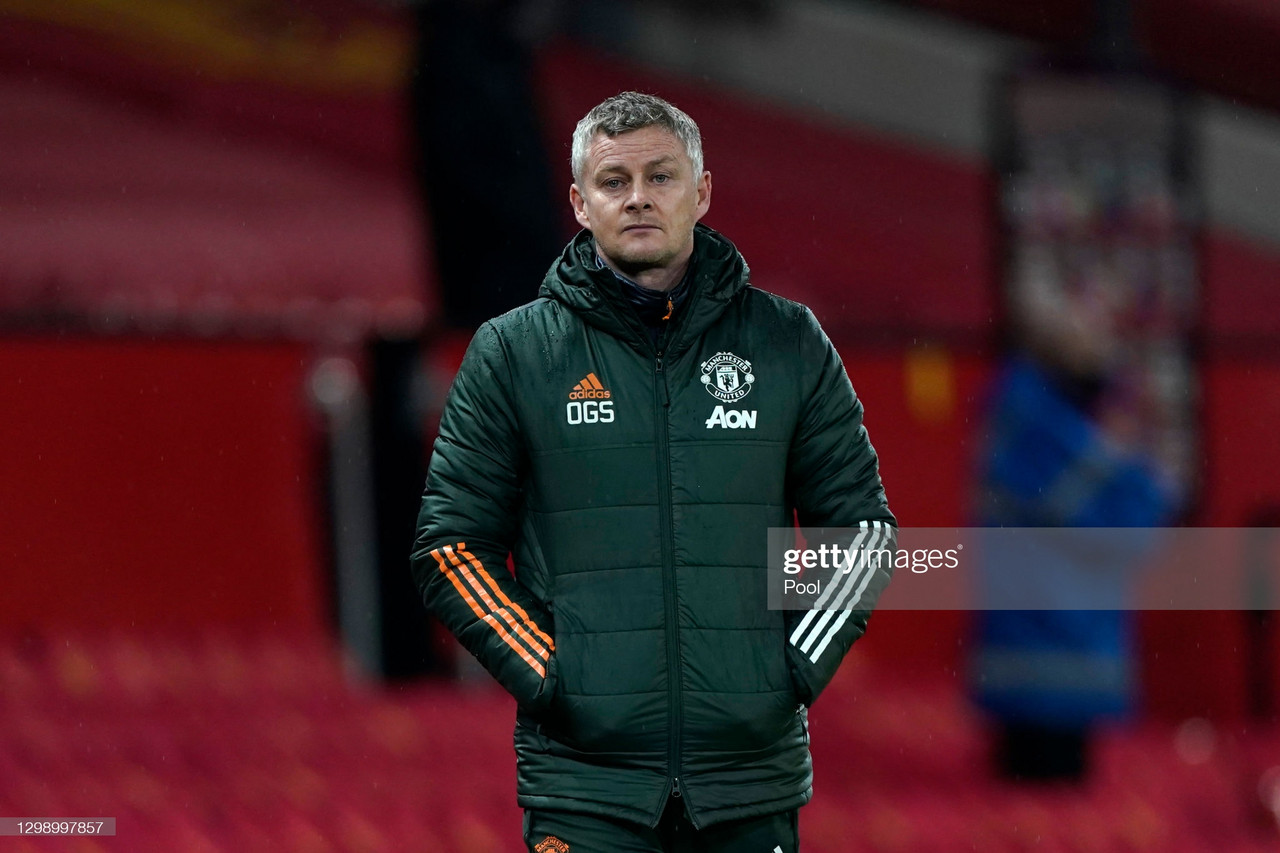 Manchester United's title challenge suffered a blow on Wednesday evening as they suffered defeat at the hands of bottom of the league Sheffield United.
Kean Bryan opened the scoring for the visitors in the first half, heading home from a corner. David De Gea had attempted to punch the ball away, but miscued, leaving the Blades defender free to score.
United then pulled level through a corner of their own. Harry Maguire's thumping effort left goalkeeper, Aaron Ramsdale, routed to the spot in the 64th minute - a potential comeback was on the cards.
Ten minutes later, however, Oliver Burke had reinstated the away team's lead. The Red Devils defence failed to clear their lines before former RB Leipzig man, Burke, took aim. His shot deflected off Axel Tuanzebe, fooling De Gea, and proved to seal all three points for the Yorkshire club.
• Solskjaer's thoughts.
Ole Gunnar Solskjaer spoke to MUTV and BT Sports following the disappointing result.
When asked about Anthony Martial's poor form, he said:
"Well, I think the whole team will probably get criticism tonight, and myself as well. I don't think Anthony is exempt from that. We all should be criticised because we didn't perform. I know Anto, he's been working really hard in training, working on his finishing, working on his movement, so I've got no doubts that he will come good."
The Norwegian then spoke about conceding two poor goals on the evening:
"Disappointing. Well below par, of course, we started okay but then conceded the goal from maybe the first attack, a corner-kick. We had all the possession but when you concede two bad goals it is always going to be difficult. We didn't create enough. We put pressure on them but we couldn't penetrate enough in behind them and create big enough chances to score enough goals."
The United boss was then questioned regarding his team's inability to produce a comeback:
"It wasn't to be. We felt the momentum was going our way as we dominated possession, dominated territory but couldn't create big enough chances. If you don't when you play against teams in the Premier League, you can get punished and it was a sloppy goal, a very sloppy goal to concede. The second goal we conceded was just so poor. So sloppy. We lost the ball so easily. We get back into position but then we just stopped getting out to the ball. Absolutely three or four decisions there that were completely out of character. That is maybe down to the season it is as well."
• Up next for United.
Man United face a tough trip to Mikel Arteta's Arsenal on Saturday, with the Gunners' form seemingly improving.
Two home times then follow for the Red Devils. Firstly against Southampton on Tuesday, before the visit of Everton on the following Monday.
Three huge games for United indeed, who will be desperate to bounce back following Wednesday's disappointment.