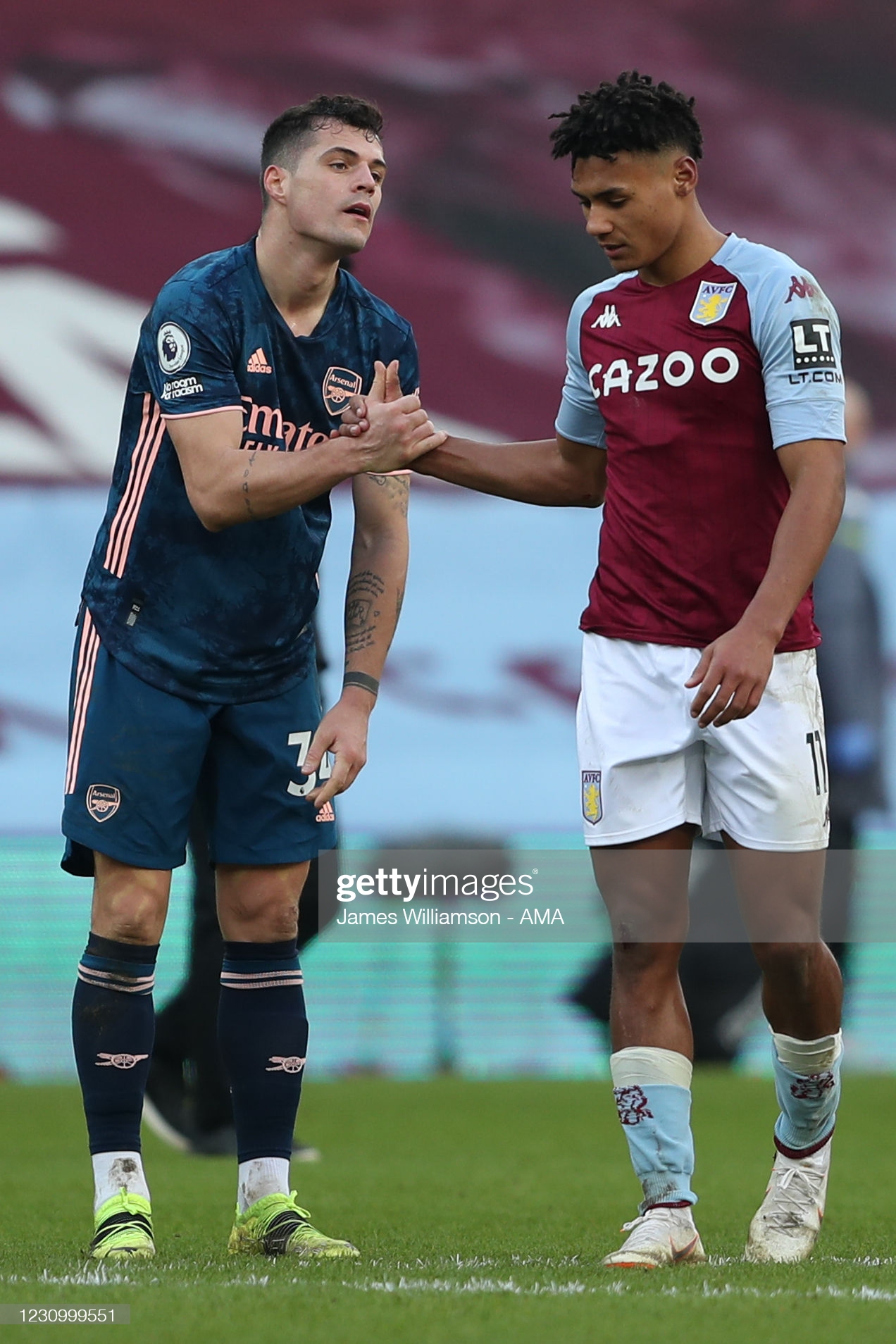 Mikel Arteta's side travelled to the West Midlands on Tuesday, where the hosts Wolves came from behind to win the game 2-1.
Downtrodden from the inadequate performance and questionable refereeing decisions, Arsenal looked ahead to the weekends away-day clash with Aston Villa - They lost the game 1-0.
The Gunners have seemingly slowed their season's progression after missing out on six important points, which are all the more vital this campaign due to the closeness of the teams in the top half of the league to each other.
The question is what is the reason for this slump in form? Will the North-London outfit be able to recover from a set-back like this, or are Arsenal doomed to fall back down the Premier League ladder again?
Aubameyang absent, even when he's playing
During the Gunners impressive performance against Manchester United that earned them a deserved point, club captain Pierre Emerick Aubameyang was unavailable for the match due to a self-isolation issue - he had been to Gabon to care for his ill mother (as confirmed on his instagram)
Upon returning to the squad for the next game against Wolves, Aubameyang was unable to make an impact as a substitute for the team as he looked isolated once again up top; sadly a familiar sight for Arsenal fans this season.
The star striker was missing again from the starting eleven against Villa a few days later as his team were unable to rectify their previous result. The usually reliable talisman has only scored five PL goals this season.
Although the club have been finding form in the new year, dispelling bold claims from fans that Arsenal were in and amongst a "relegation battle" Aubameyang has still been unable to find the form that befell him last season, scoring 22 goals in the league.
Notably, Arteta will have to get his forward firing on all cylinders soon if he wants to think about pushing for a European spot this year.
Arsenal need to find a "Fight Back" spirit
After going behind, the Gunners have been unable to find a plan B and snatch victory from the jaws of defeat. Against Wolves co-commentator Martin Keown described the players wearing red and white as "in shock" after the sending off of David Luiz and going behind to a rocket of a strike from Joao Moutinho.
Similarly against Villa the players couldn't find an answer to Ollie Watkins early opener, making poor decisions in front of goal and being unable to maintain any proper attacking pressure for too long.
The Gunners have only managed to muster 4 points in games that they fell behind in, suggesting that more consistent energy and resilience is needed going forward.
At the time of writing, Arteta & co will have a week off before their clash against Leeds United on Saturday, hopefully enough time to set things right.