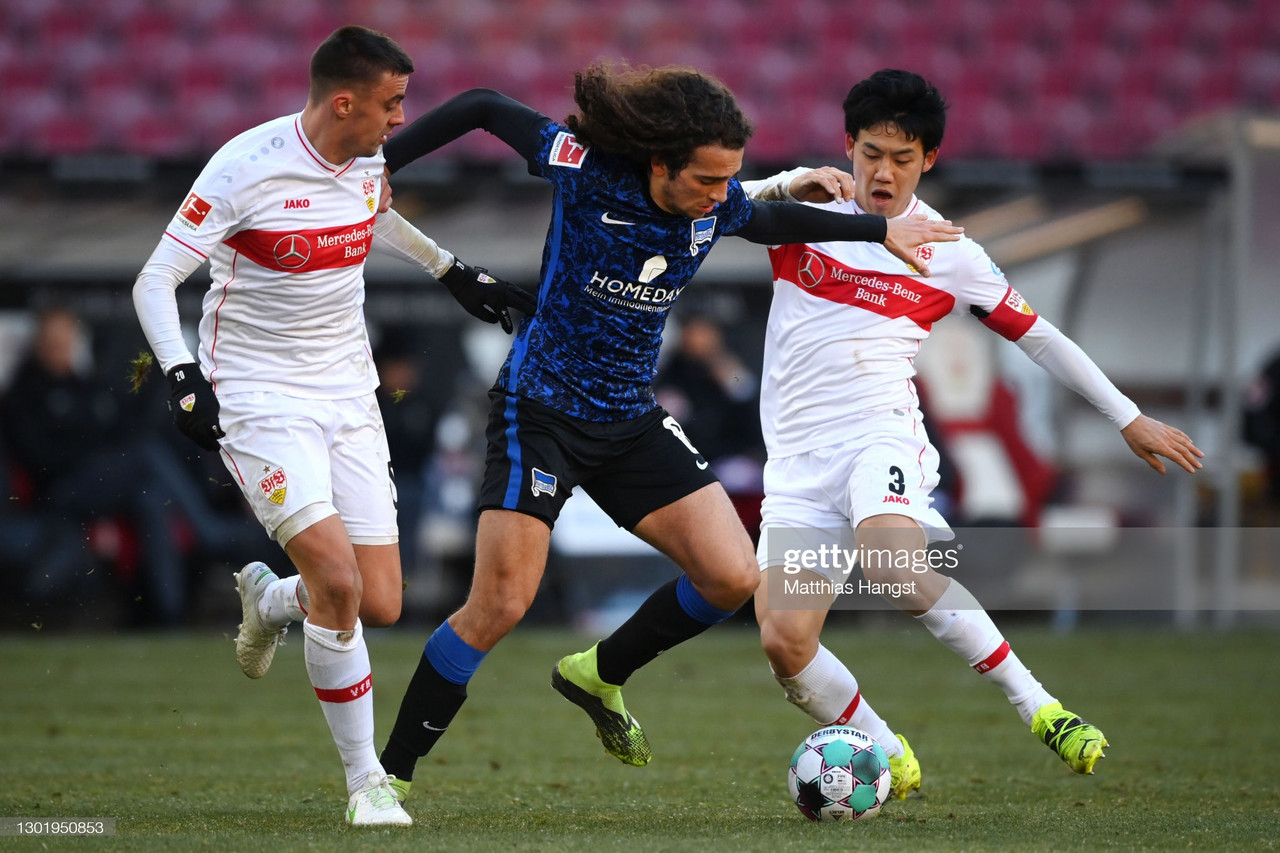 It was widely believed that Matteo Guendouzi had burned his bridges at Arsenal, having been dropped after an altercation with Brighton and Hove Albion's Neal Maupay during a 2-1 defeat for the Gunners in June 2020.
Whilst the French midfielder escaped FA sanctions for grabbing Maupay around the neck, he was admonished internally, Mikel Arteta forcing him to train with the under 23s for a period.
Guendouzi eventually found a way out, moving on loan to Bundesliga outfit Hertha Berlin for the duration of the 2020/21 season, where he has made 19 appearances to date, scoring two goals.
In a recent interview with France Football, however, Guendouzi rebutted ideas that he may be heading towards the exit door in north London, saying that
"I belong to Arsenal for another year. From the moment that I am playing for Arsenal, I will give everything for the club, fans, team, and staff. I will work hard for the shirt as I have always done."
The Frenchman's contract has just 18 months left to run, expiring in June 2022, and he has described this summer as "a decisive moment" in his fledgling career, telling France Football that "we will sit down with my entourage and people at the club to discuss the future".
With Arsenal's other options in central midfield going into next season consisting of just Granit Xhaka, Mohamed Elneny, Lucas Torreira and Thomas Partey at present, it would be unsurprising if Guendouzi found himself re-integrated into Mikel Arteta's Gunners squad, but how would he fit in?
How Guendouzi compares to Arteta's other midfield options
Guendouzi's future at Arsenal may be handed a boost by the low competition currently in the Gunners central midfield. There are only four real options at the club, one of which is on loan until the end of the season.
Whilst he will be unlikely to dislodge Thomas Partey or Granit Xhaka on current performances, he could certainly be a useful backup option for Arteta to call on.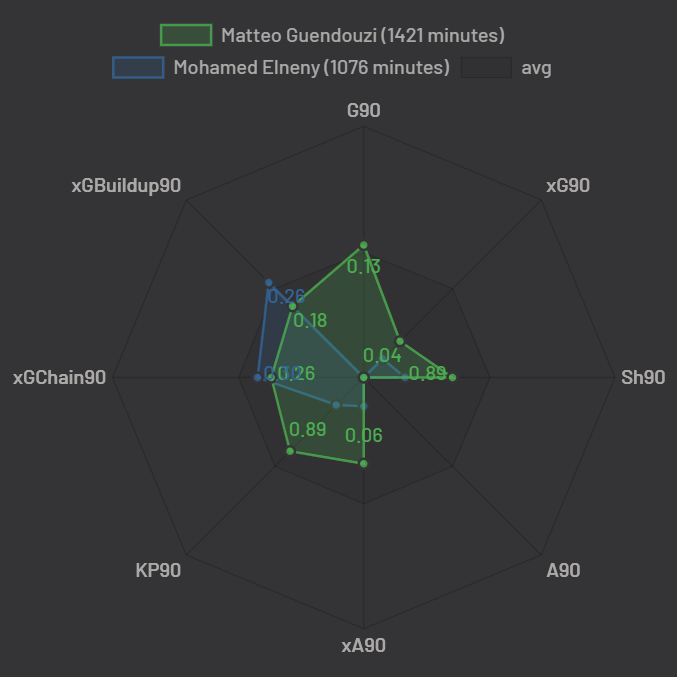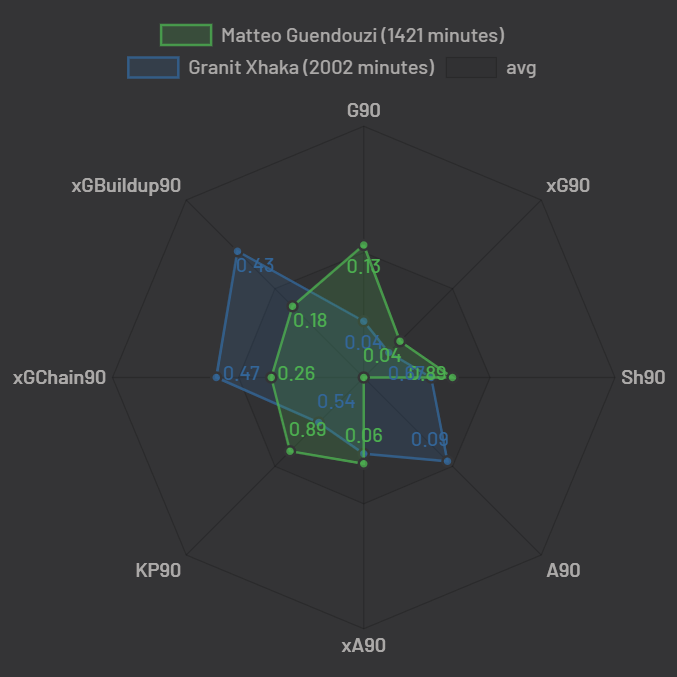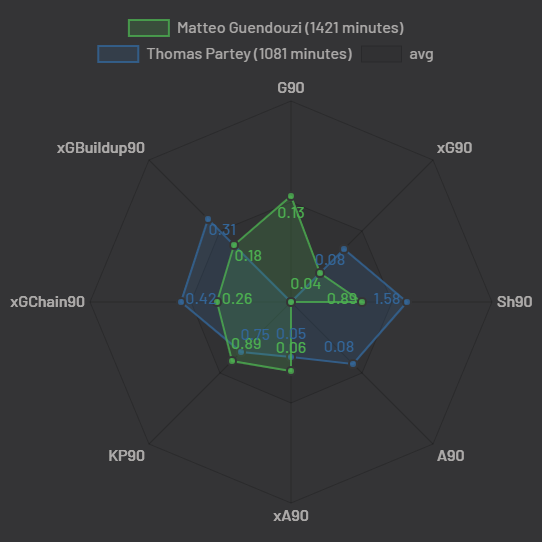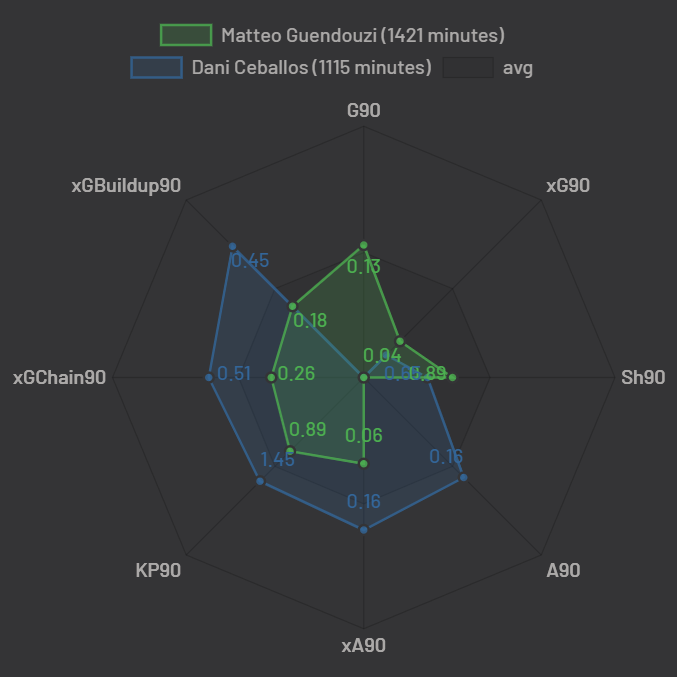 All images and relevant statistics are taken from Understat.com
As can be seen from the images above, Matteo Guendouzi offers more goal threat than any of Arsenal's current options in the middle of the pitch, with only Granit Xhaka having scored in the Premier League to date.
Equally, only Real Madrid loanee Dani Ceballos provides more key passes per 90 minutes than Guendouzi, despite the Frenchman playing for a side that have scored just 28 goals so far this season and who sit third from bottom in the Bundesliga.
One of the biggest problem for Guendouzi, however, is his attitude and ability to make mistakes. He has fallen out with the hierarchy at all of his previous four clubs, with his current boss Pal Dardai recently complaining that "it's like he's in puberty sometimes, rebellious".
This particular criticism followed a poor performance against RB Leipzig, where Guendouzi lost the ball in his own box for the visitors second goal.
There is still clearly a very talented player in Matteo Guendouzi, but, with a year left to run on his Arsenal deal, and his previous history with Mikel Arteta, it is difficult to see a reconciliation on the cards.
Were this to happen, however, he would certainly be a useful option for the Gunners in their attempts to push on from a difficult season.