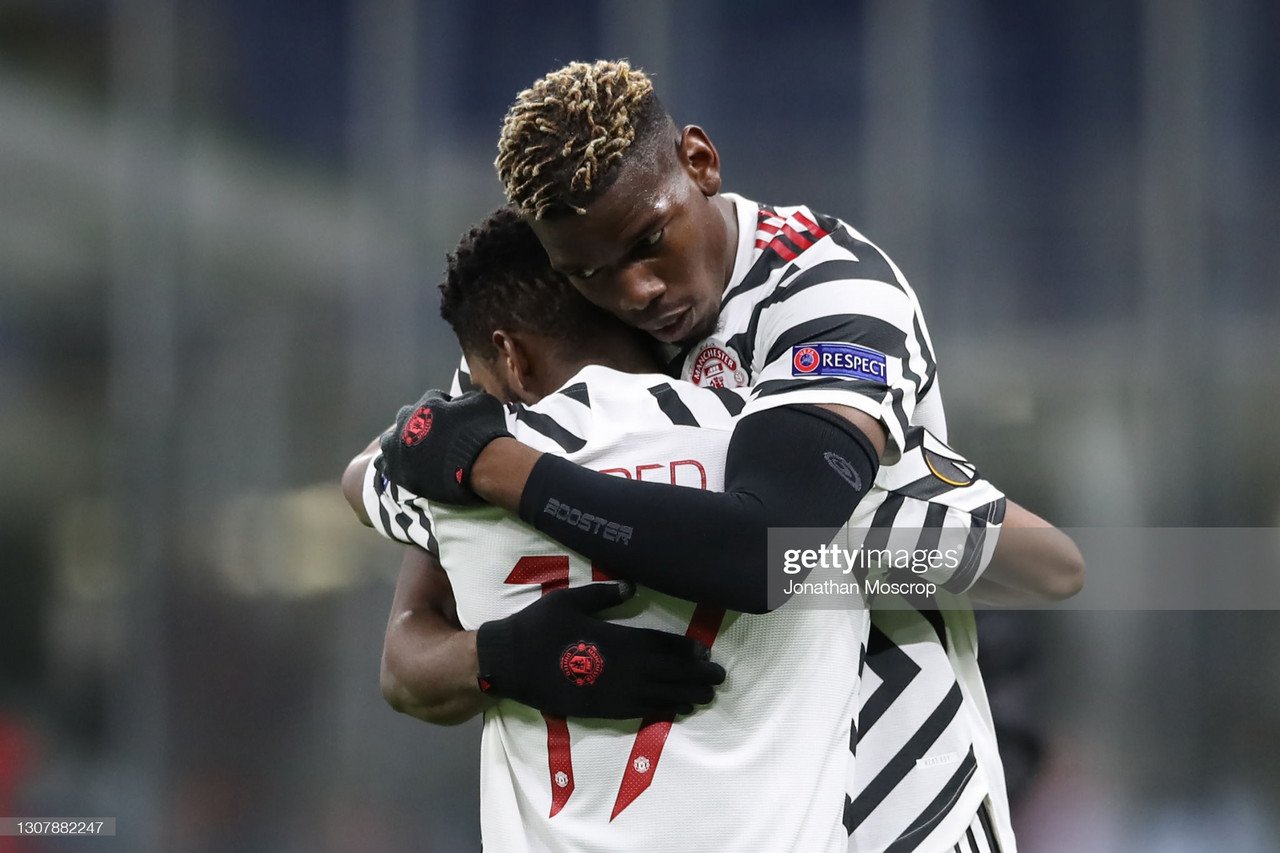 Thursday's Europa League encounter between Manchester United and AC Milan had all the makings of being a classic. The tie was poised nicely at a goal a piece, the away side had been scintillating on the road, and Zlatan Ibrahimovic was to return for the hosts.
However, the opening half was played at a slow place and contained next to no goal mouth action. Neither team took it upon themselves to take control of the game, with the game meandering into a goalless first 45 minutes.
The second half wasn't a blockbuster, but United certainly improved.
Ole Gunnar Solskjaer decided to bring Paul Pogba on at half-time to replace Marcus Rashford. Much to his delight, the Frenchman repaid his boss in the 48th minute as he lifted the ball inside Gianluigi Donnarumma near post after tenacious work from Fred.
The goal gave United a boost that they had seemed to be lacking, with the away side starting to string nice passages of play together.
Ultimately, the Reds didn't have enough in their locker to create another clear cut opportunity, and can thank Victor Lindelof and Harry Maguire for excellent, experienced defending throughout the second half – and if Dean Henderson hadn't produced a top-drawer save to deny Ibrahimovic, the result could have been completely different.
There are clear signs of progression
Although Solskjaer's men aren't currently at their attacking best, there are clear signs of progression within the United camp. Although Thursday's fixture was a Europa League tie, progress in the competition serves as icing on the cake as the real progression is evident in the Premier League.
United are currently 12 points better off than they were at this stage in the league last season, highlighting a consistency is slowly starting to develop at Old Trafford.
Not only that, but United have kept six clean sheets out of their last seven games in all competitions, conceding just one time in the process.
The improvements are evident, but Solskajer and his men are going to have to go at least one step further in this season's Europa league for fans to be fully convinced of the progress.
United have lost all of their four semi-finals under Solskjaer, so if his side can overcome Granada in the next round and then also progress in the semis, Europa League performances will strongly reinforce the argument that The Reds are much better off now than they were at this stage last season.
United are a better team with Pogba in the fray
For several years, wether Pogba made United a better team was always up for debate.
However, this season has served as a timely reminder that The Red Devils are a significantly better team when he is fit and in the team.
In recent months, it has become clear that if opposing teams are able to nullify the threat of Bruno Fernandes, then United teams will tend to struggle.
Yet the introduction of Pogba into the team means that rival opposition cannot solely focus on Fernandes, but instead have to worry about two world class midfielders in front of them.
This frees up space for either Fernandes or for Pogba, and also gives the full-backs license to race forward more.
As well as freeing up space for other teammates, the 2018 World Cup winner can also single handedly win games for his team. He is capable of creating goals out of nothing and that is exactly what he did against Milan.
With several defenders and Oblak in front of him, Pogba executed a little shimmy which made the opposition shift a foot to their left, opening up the target for himself before cooly slotting home.
It is hard to think of another United player who in that split second has the intelligence to see the situation but then also the class to execute their thoughts.
Paul Pogba certainly has the quality, and as the weeks go by, he is becoming more and more pivotal to this Manchester United team and their success.