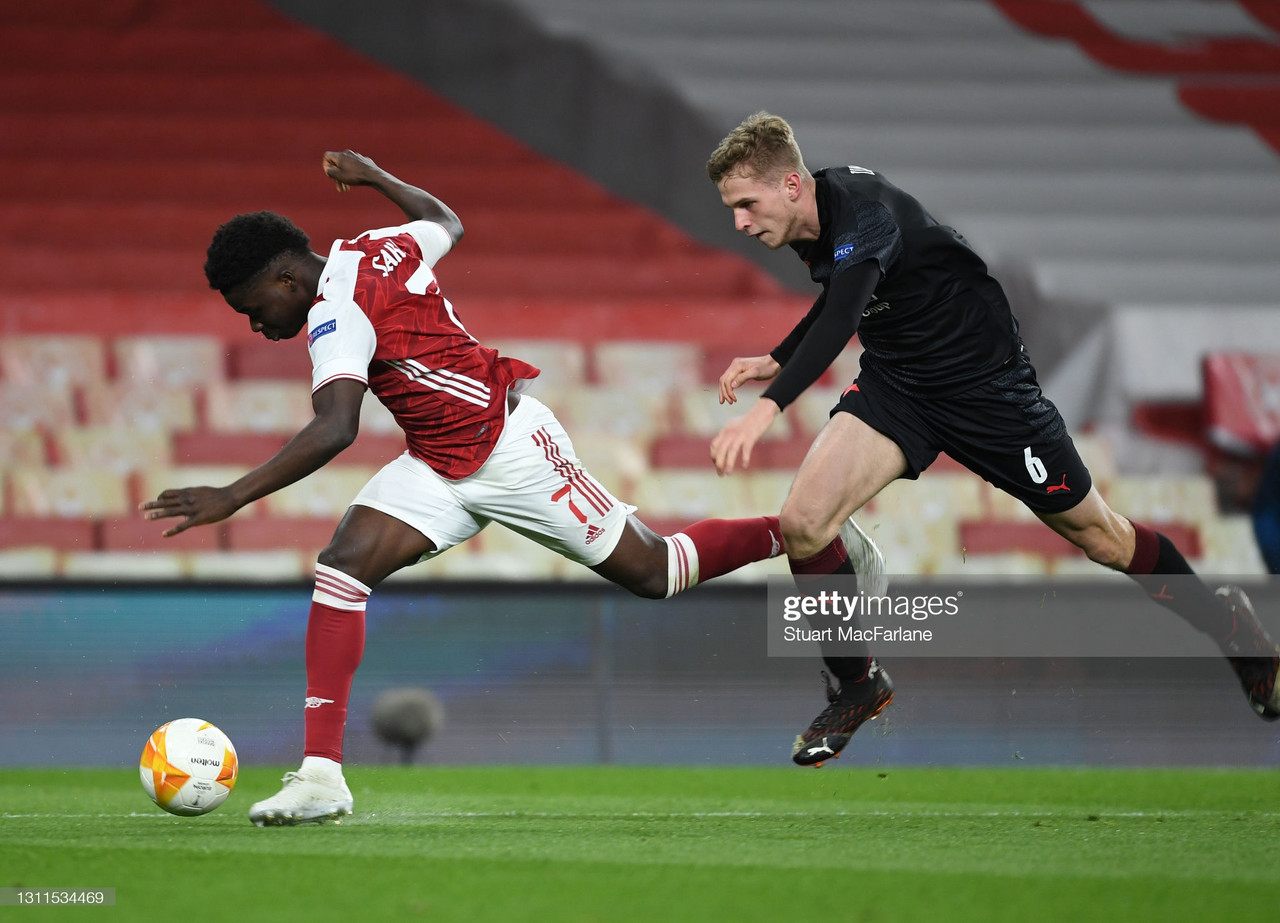 Amid a devastatingly poor season for Arsenal, young talent Bukayo Saka has been one of few positives.
Despite only turning 19 years of age at the beginning of the 2020/21 season, the England international has been involved in 13 goals across all competitions, scoring six and creating another seven.
However, with the injury to Kieran Tierney, who is now likely to miss the remainder of the season, is there a case for the teenager to return to left-back, where he made his initial mark on the Arsenal side?
A much needed left-footed option:
Cedric Soares has to this stage deputised for Tierney so far this season, but is a right-back by trade, and has a severe preference for his right-foot, something that has cost Arsenal on several occasions.
Most recently, as the image shows below, a decision not to play a left-footed pass invited pressure onto the Gunners, who conceded a corner and ultimately an equaliser against Slavia Prague.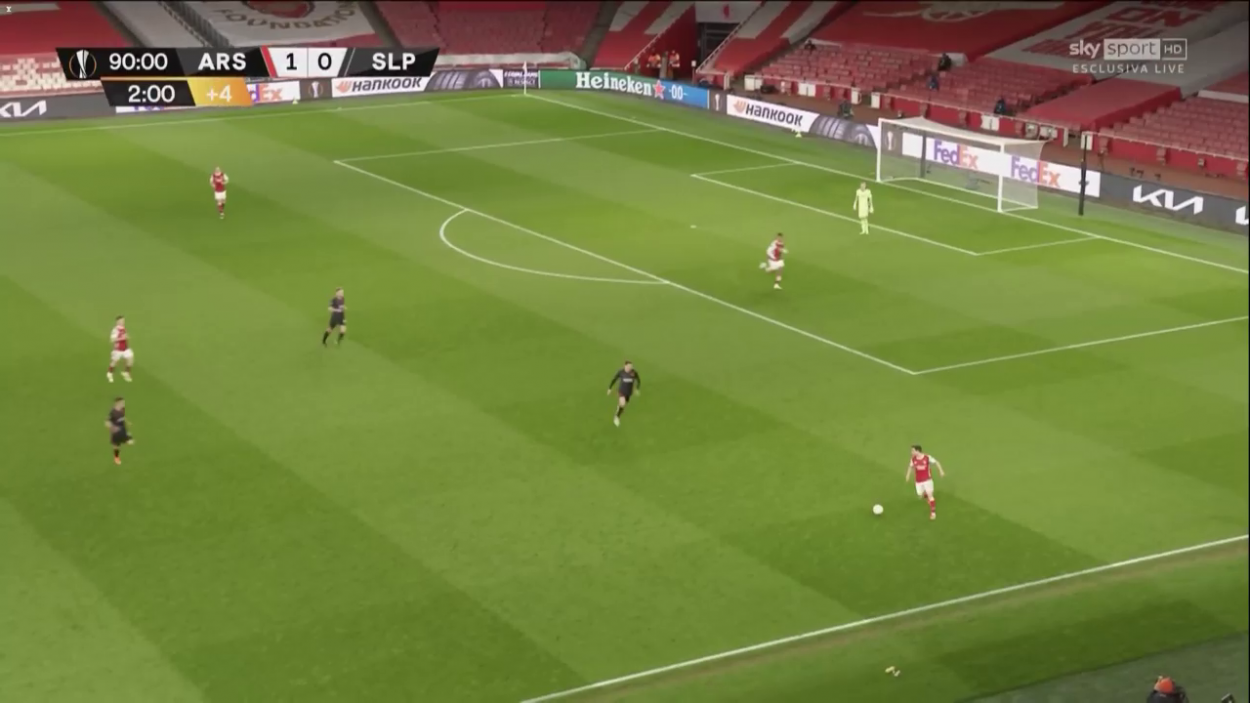 One thing that Saka would offer at left back is the ability to stretch the width of the pitch, by nature of him being left footed.
In the above scenario, for example, he would be much more comfortable driving down the line, removing the immediate danger that Arsenal subsequently found themselves in.
Moving the Englishman to full-back would not negate his significant attacking output either. He provided four assists and one goal during his 16 games at left-back last season, and Arsenal's reliance on their left hand side both for build-up and end product would mean that he would get plenty of opportunity to get forwards.
His left-foot would also be far more suited for Arsenal's predilection for crosses. Of course, Tierney's delivery cannot easily be replicated, yet the type of crosses (across the six-yard box moving away from the goalkeeper) can be more easily produced by a left-footed player.
Equally, it allows crosses to be put in without the need to check back onto a stronger right foot, giving defenders time to recover and set up in the process, something which Cedric is often guilty of.
Can Arsenal do without him in attack?
As previously mentioned, Saka would by no means be out of Arsenal's attacks if he were to be stationed at left-back, but Mikel Arteta's reluctance to play him there because of his value on the right of his attack.
Often one of Arsenal's only attackers capable of knitting forward moves together, his maturity and ability to carry the ball are vital to Arsenal's attack.
However, the Gunners have other options in attack, including Gabriel Martinelli, Nicolas Pepe and Emile Smith Rowe, all of whom can perform in the attacking third. By contrast, the use of Cedric at full-back seems to hamstring Arteta's side in build up and render their attack less potent. Until Tierney returns from injury, Bukayo Saka must once again be asked to deputise.