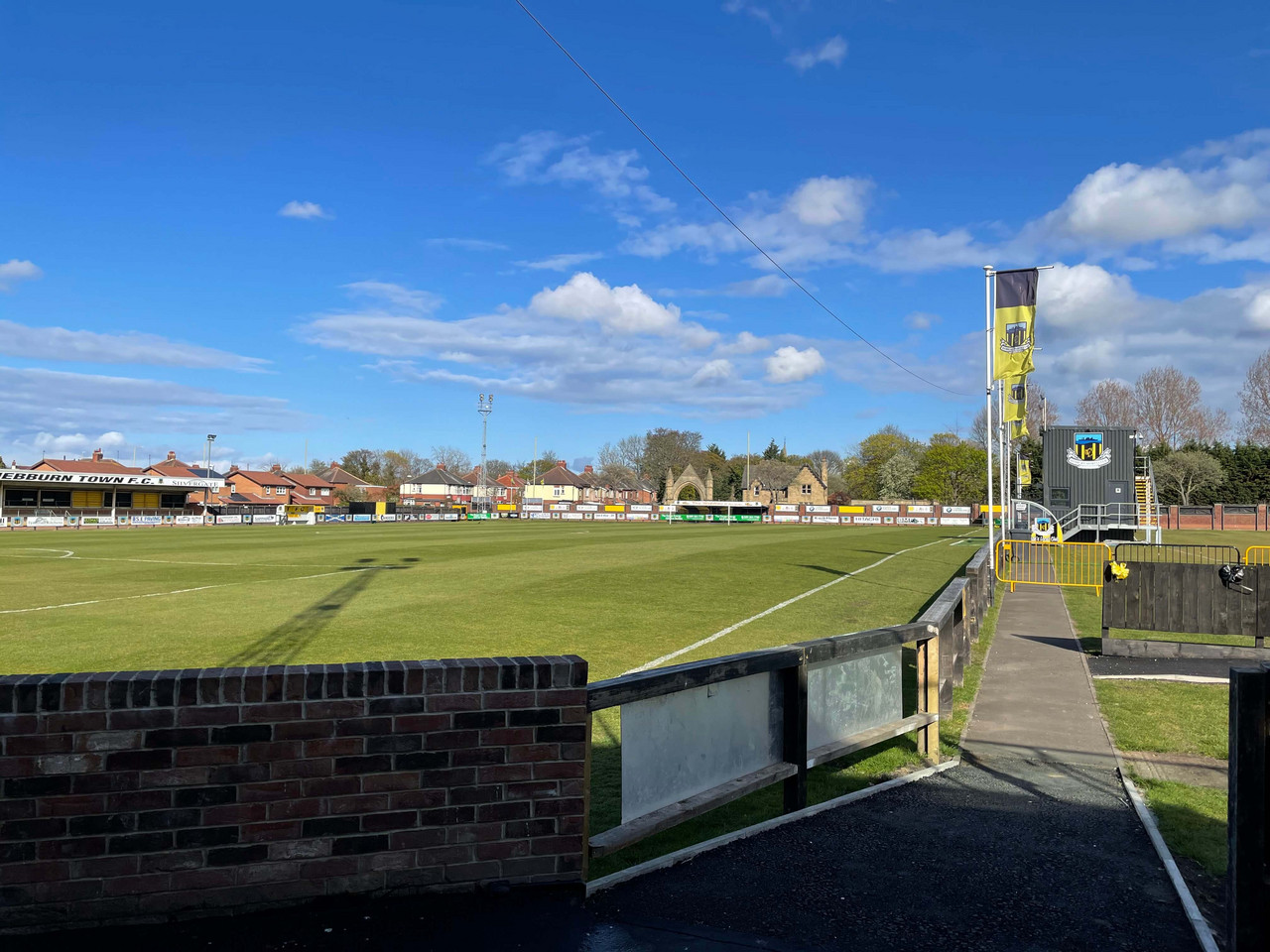 Hebburn Town's Director of Football Stephen Rutherford has blasted the FA for abandoning plans to welcome 10,000 fans into Wembley Stadium for his side's FA Vase final clash against North-East rivals Consett.
When this game was originally planned to be held in September, Rutherford believed that fans were going to be allowed in.
But two lockdowns and an eight-month delay of this fixture later, this Wembley final will now be held behind closed doors – despite last weekend's Carabao Cup final between Manchester City and Tottenham Hotspur having 8,000 fans in attendance.
On the game not being chosen as part of the pilot scheme, Rutherford said: "Diabolical [the decision to not allow fans] is the best way to put it.
"The frustrating thing for us as a club, and for non-league fans is this game was due to be played in September, and we were a test event.
"We were due to have 10,000 supporters there and for whatever reason, it hasn't been selected as a test event on this occasion.
"We are quite confident that we would've taken between 3000-5000 fans down from the local community. So, it's really disappointing that they can't be there."
Although the supporters cannot be there, Hebburn Town's players and certainly their veteran chairman Vin Pearson, are hugely excited about Monday afternoon's cup final.
"I'm 75 years old and have never been to Wembley, never even the old Wembley," claimed the club's long-serving chairman.
"I don't know what I'll be like when I get there – I'm not sleeping now."
The feeling of making it to Wembley has been an unbelievable one for the Hornets' chairman, who has never seen – or expected to see – his local club play under the famous arch.
"It's unbelievable. I never thought this would happen," he claimed.
"I've been involved with Hebburn for years and years. In all my days I never thought Hebburn Town would make it to Wembley.
"There are yellow and black buntings everywhere, my house is full of flags! When I walk through the town now, everyone is stopping me to congratulate me!"
Louis Storey has the proud duty of leading Hebburn out onto the hallowed Wembley turf for the first time in their 91-year history.
Similar to Pearson, the excitement for the game outweighs the pre-match nerves for the club's captain.
He said: "At this point, it's definitely excitement [rather than nerves].
"But I wouldn't be human if I wasn't to have an element of nerves before a game of such gravity."
The Hebburn Town skipper has experience of playing – and being victorious – at Wembley before, with South Shields when they thumped Cleethorpes Town 4-0 in the 2016/17 FA Vase final.
But a win over Consett on Monday would eclipse that for Storey.
"It would go down as my greatest footballing achievement," he said.
"On a personal level, being able to represent and lead the players onto the pitch – I genuinely don't think you can put that into words."
Manager Kevin Bolam has had the difficult job of preparing his players for his mammoth tie, a feat made harder by Hebburn not playing a competitive match for four months.
Bolam admits that a lack of activity is far from ideal.
He said: "We would have liked another couple of weeks extra to prepare, but we're in a good place from a fitness point of view.
"But everyone is available, we have a fully fit squad and they'll all train tonight."
Hebburn, along with their opponents Consett, have had a wait like no other to play this special fixture.
421 days separated the Hornets' quarter-final victory over Plymouth Parkway and the date for the actual final.
The Hebburn manager said about the wait: "Everyone is looking forward to it now, it's just a case of wanting it to come round.
"The message I'm trying to get across to everyone – not just the players – is to enjoy it."
Two brothers that have stolen the headlines leading up to this fixture are Amar and Arjun Purewal, who will line up against each other on Monday.
Amar of Hebburn and Arjun of Consett will become the first British South Asian players and the first pair of identical twins to play in a major final at Wembley.
Bolam echoed how special the day will be for the two brothers, as well as their family.
"It's a proud day for him and his family," he said
"But I'm sure the brotherly love will be cast aside for a period of time on Monday!"
The last time Consett and Hebburn faced each other was in October 2019 where both sides played out a thrilling 4-4 draw.
"We realise it's going to be a very difficult game against a very good Consett side who try to get the ball down and play it, a little bit similar to ourselves," said Bolam.
The Northern League manager will be making the same walk as Pep Guardiola did last weekend on Monday as he also manages his club at Wembley, and similar to the Manchester City boss, he does not want to leave London with a runners-up medal.
The Hebburn boss reiterated: "Getting to a final is an achievement, but when you get to the final you've got to win it. I don't want to be a runner-up.
"In my eyes, we've achieved nothing yet, but we've got a chance to win something here."