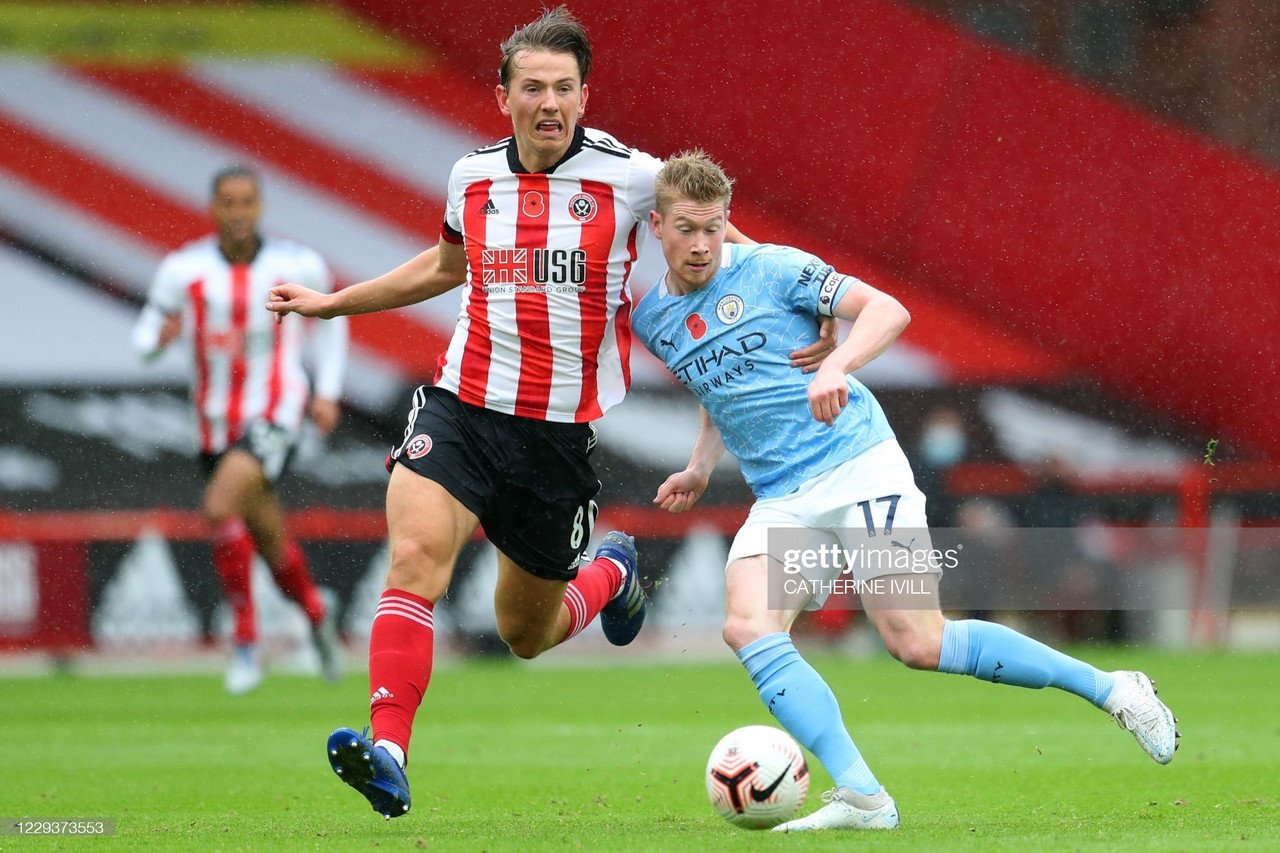 Sander Berge has been linked with Arsenal before. Before he moved to Sheffield United 18-months-ago, the then-Genk central midfielder was tipped with a move to the Emirates as the Gunners sought to strengthen their spine.
However, Arsenal's interest cooled, and Berge subsequently moved to Sheffield United in January of 2020. However, he has been in and out of a struggling blades side in 2020-21, making just 15 appearances as they were relegated in record time.
Standing at 195cm (almost 6ft5inches), Berge would give some much-needed presence to Arsenal's midfield, while the phrase "not a bad touch for a big man" immediately springs to mind whilst watching him.
However, his passing range still requires some work, and his decision-making lets down the Norweigian at times.
However, these are things that you would expect to find in a midfielder playing in the lowest-scoring side in the division. The major question will be if he can up his game when alongside better quality teammates.
The Odegaard factor
Of course, signing Berge could have something of an ulterior motive. Berge and Martin Odegaard are national teammates and are known to be good friends on and off the pitch.
It is possible that by signing Berge, Arsenal could boost their chances of landing Odegaard on a permanent deal when his loan from Real Madrid runs out this summer.
Should Arsenal look to sign him?
There are certainly worse options than Berge that Arsenal could pursue. However, unlike Yves Bissouma (The other midfielder linked with the Gunners), he would not drastically change the makeup of the side.
Where he could be useful, however, is for the purposes of squad depth. With Dani Ceballos, Lucas Torreira and Matteo Guendouzi all set to leave the club this summer, Arsenal will be left with just Miguel Azeez and Mohamed Elneny as back up to Thomas Partey and Granit Xhaka.
Were Arsenal to procure Berge, it is easy to see him switching almost seamlessly with Granit Xhaka in midfield when the Swiss international is in need of a rest.
That being said, the reported £30m price tag is a lot of money to spend on someone who would essentially be a backup midfielder, and certainly money that Arsenal cannot afford to spend when other areas of the squad need such drastic surgery.